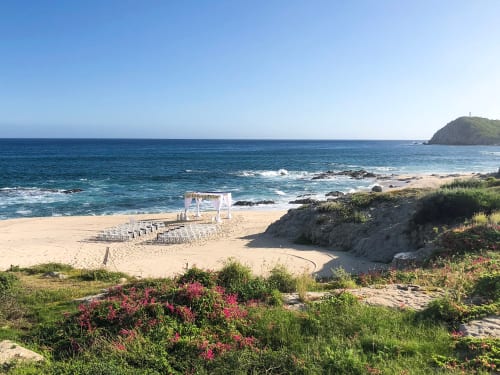 06 Dec

These are the 10 Most Stunning Wedding Destinations

These are the 10 most stunning wedding destinations to host your big day.
Most Stunning Wedding Destinations
1. Playa del Carmen, Mexico
Playa del Carmen earns our #1 spot on this list of stunning wedding destinations around the world. Why does it make such a great wedding locale? For starters, it offers a variety of different venues to choose from. Whether you want to have your wedding at a grand resort or in an intimate beachfront space, you're sure to find the perfect venue here.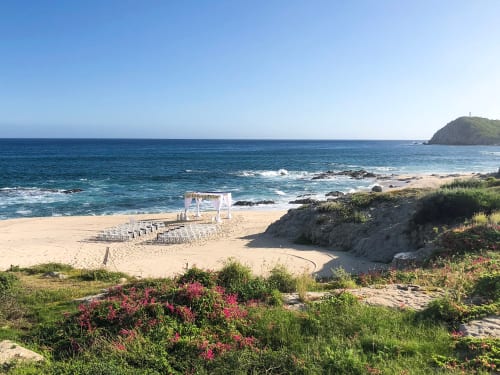 2. Cabo San Lucas, Mexico
Cabo earns our second spot on the best wedding destinations. It is especially perfect for couples hoping to celebrate their big day like celebrities. The beaches in Cabo San Lucas are pristine, the resorts are luxurious, and the views are absolutely breathtaking.
3. Jamaica
Couples looking for a laid-back place to celebrate their big day should look no further than Jamaica in the Caribbean. With convenient direct flights from the U.S., plus luxurious and affordable resorts and incredible scenery, it's easy to understand why so many couples vote Jamaica as one of the best wedding destinations in the world. Plus, the friendly locals will make your day enjoyable from start to finish.
4. St. Lucia
For those looking for a truly unique landscape for their nuptials, look no further than the island of St. Lucia! What makes St. Lucia so special and unique? In addition to white sand beaches and turquoise waters, the two famous mountains on the island's west coast known as The Pitons make it a truly gorgeous locale. They make the perfect backdrop for a lovely wedding.
5. Dominican Republic
The Dominican Republic is home to immense natural beauty. Here you'll find tropical rainforests and dreamy beaches. Plus, this destination is perfect for adventurous couples and guests. You'll find a variety of activites to enjoy during a Dominican Republic destination wedding weekend, from zip-lining to sailing and more.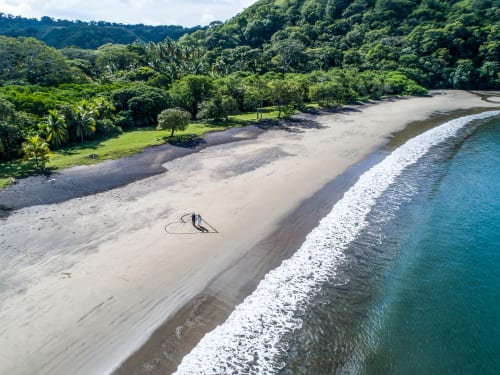 6. Costa Rica
Costa Rica is a truly unique and exciting destination. Much like the Dominican Republic, it is the perfect destination for adventurous couples. It is also a unique destination that is becoming increasingly popular, so if your guests are avid travelers they might be more apt to attend a destination wedding in Costa Rica.
7. Aruba
Although it is a bit of a long flight from the U.S.. it is a great option for a destination wedding during hurricane months (typical the end of summer through mid-fall in most Caribbean destinations). Aruba is unique from many destination wedding locations because of it's European vibe.
8. Puerto Vallarta, Mexico
This gorgeous destination wedding location on the Pacific Coast has it all: stunning beaches, lots of activities and vibrant nightlife. This is another destination that is located outside the hurricane belt on the Pacific Ocean. You'll also find that Puerto Vallarta is more affordable than places like Cabo San Lucas or St. Lucia.
9. Tulum, Mexico
We chose Tulum as our honeymoon destination for its relaxed, boh0-chic vibe. This is what draws many couples to the destination for their wedding day. This coastline town on the Yucatan Peninsula has historical ruins, lots of culture, and amazing beaches. Your guests will love the abundance of activities to enjoy, including rock climbing and diving.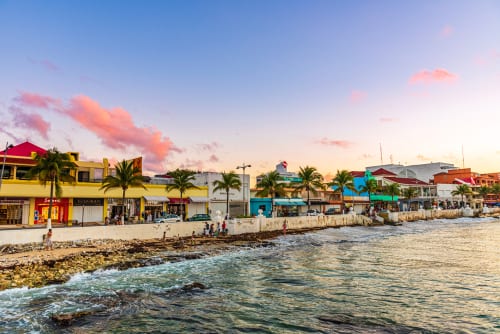 10. Cozumel, Mexico
Warm weather, an array of undersea life, and affordable venues make Cozumel a spectacular destination wedding location. In addition, there are numerous all-inclusive resorts which make ideal venues and accommodations for your guests.
Enchanted Honeymoons Travel | Destination Travel | Best Packages
Call us today to speak to one of our Destination Wedding Specialists. You can reach us at (402) 390-9291 or get started here. 
Recent Wedding Destination Articles