27 Dec

7 Best 2020 New Year's Eve Destinations

Do you want to ring in 2020 in a way you'll never forget? Then head to one of these 2020 New Year's Eve Destinations, which are known for throwing amazing New Year's Eve parties every year.
The 7 Best 2020 New Year's Eve Destinations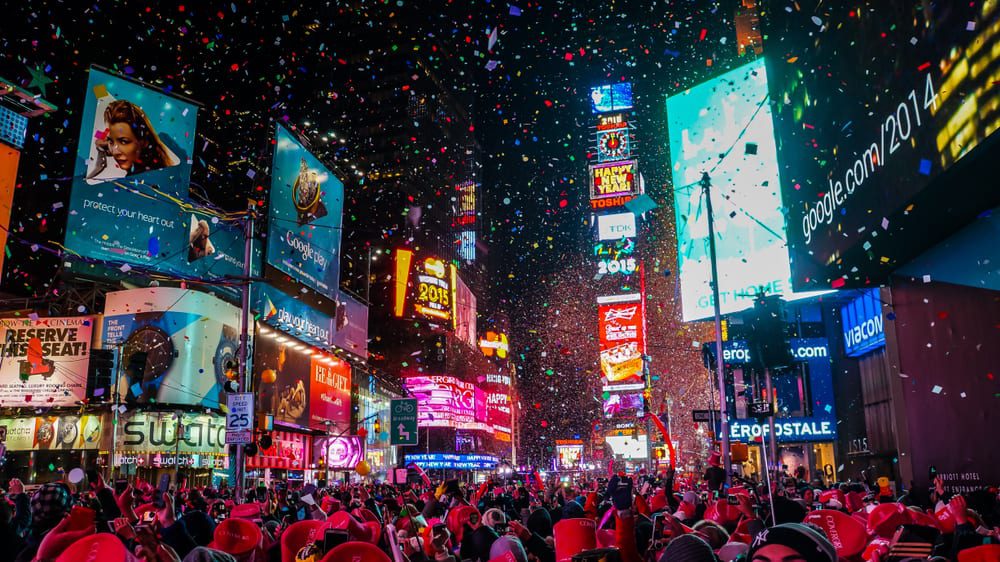 1. New York
As if anyone is surprised that New York made the list of the best 2020 New Year's Eve Celebrations! Times Square in Manhattan is practically synonymous with NYE. If you don't want to jam into Times Square with around 1 million people, you can always watch the ball drop on TV. In addition, Grand Army Plaza in Brooklyn has an amazing fireworks show. Resorts World Casino also throws a huge New Year's bash and the annual NYE Party at Marina del Ray in the Throgs Neck neighborhood of the Bronx is another option.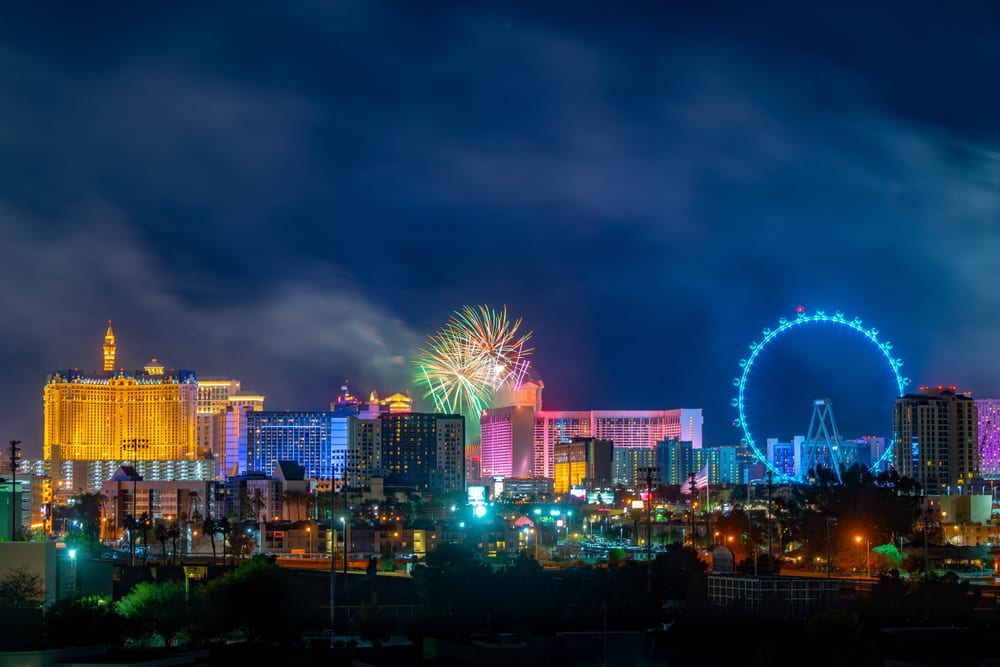 2. Las Vegas
Vegas is a party year-round, especially on New Year's Eve. You can expect the 2020 celebration to be bigger and brighter than ever. On New Year's Eve, The Strip is closed off to all cars and people flood the streets. At midnight you can expect fireworks shows from many of the casinos and hotels – we suggest watching the show atop the Stratosphere Tower for unreal views.
3. London
London's New Year's Eve fireworks display at the London Eye is famous around the world. How surreal would it be to hear Big Ben's famous "bongs" ring out at midnight before the UK's largest annual fireworks display begins?! Tickets to the actual event sell out quickly, but you can see the fireworks for free from many areas including Primrose Hill, Parliament Hill and Greenwich Park. London also throws a spectacular 12-hour party at the London Skybar, complete with a champagne breakfast.
4. Sydney
Sydney, Australia is the first major international city to reach midnight on New Year's Eve. The famous fireworks display takes place at Sydney Harbour. It is absolutely breathtaking with the Opera House and Harbour Bridge as the backdrop.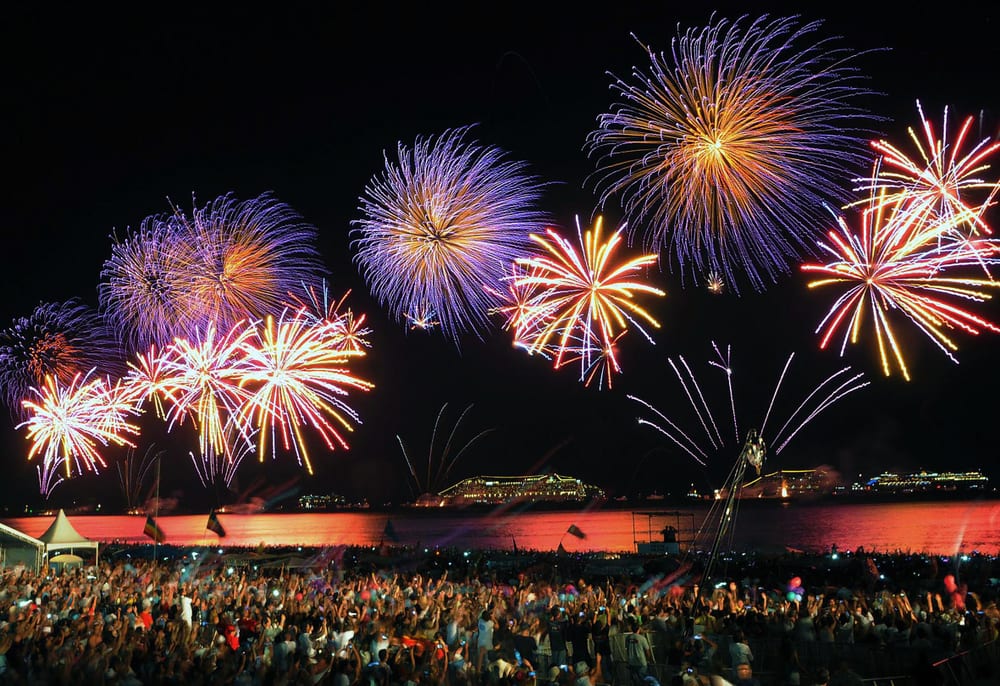 5. Rio de Janeiro
If you want to celebrate New Year's Eve on a warm beach, head to Rio de Janeiro. The biggest celebration, called the Reveillon, is at Copacabana Beach, but Jobi Bar and Vista Chinesa also provide great parties and views of the fireworks. Brazilians blend African rituals and local culture during the celebration, and also pay homage to lemanja, the goddess of the sea.

6. Orlando
Orlando's theme parks go all-out for nearly every holiday, and New Year's Eve is no exception. Disney's Magical Kingdom holds the Jingle Jungle Parade, while Epcot hosts the impressive light and laser show 'IllumiNations: Reflections of Earth'. MGM Studios also joins in on the fun with the Osborne Family Spectacle of Dancing Lights "symphony of the senses," a unique show with artificial snow, twinkling lights, dancing angels and spinning carousels.
7. Paris
Champs-Elysees is the place to be to celebrate New Year's Eve in Paris each year. For a more relaxed celebration, head to Montmartre or nearby Pigalle, the red-light district famous for Moulin Rouge. Another option would be to book a table on a riverboat dinner cruise along the Seine to take in the entire party.
Enchanted Honeymoons Travel | Destination Travel | Best Packages
Our ultimate goal is to make the vacation planning process as stress-free as possible. Planning your perfect honeymoon, destination wedding, romantic getaway or vacation of a lifetime has never been easier with Enchanted Honeymoons.
Contact us today at (402) 390-9291 to book your next getaway or get started here.
Recent New Year's Eve Articles