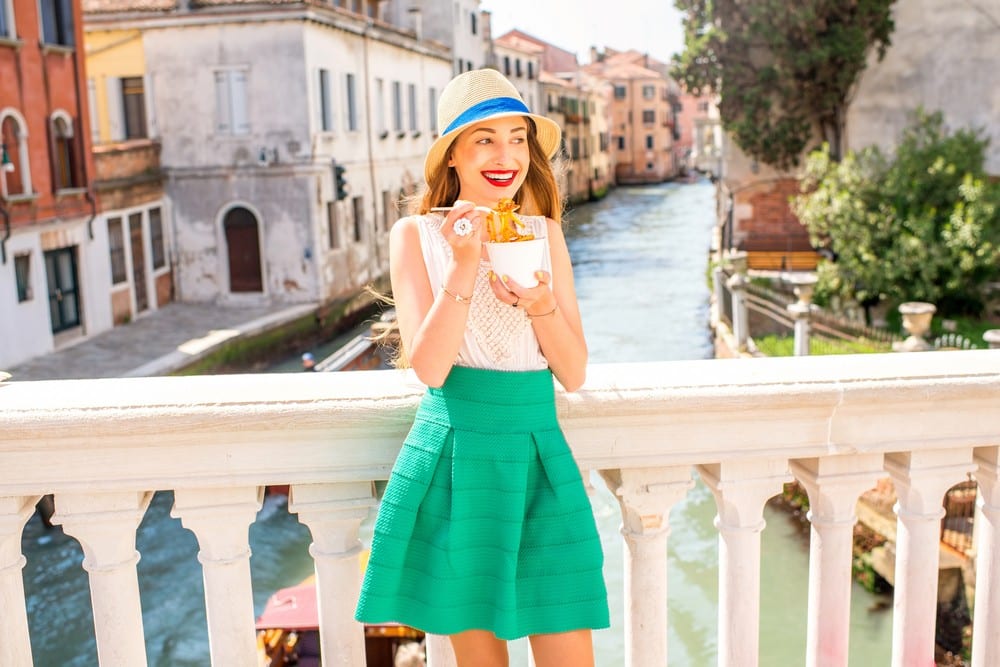 09 May

9 Amazing Restaurants in Italy: Rome, Venice, & Florence

The smells and tastes of Italy are intoxicating. When I picture a trip to Italy, I picture heaps of perfectly-cooked pasta with sauce from the freshest ingredients, all topped with stretchy, melt-in-your mouth mozzarella. My mouth is watering just thinking about the restaurants in Italy! Read below for our list of the 9 best restaurants in Italy, including eateries in Rome, Venice, and Florence.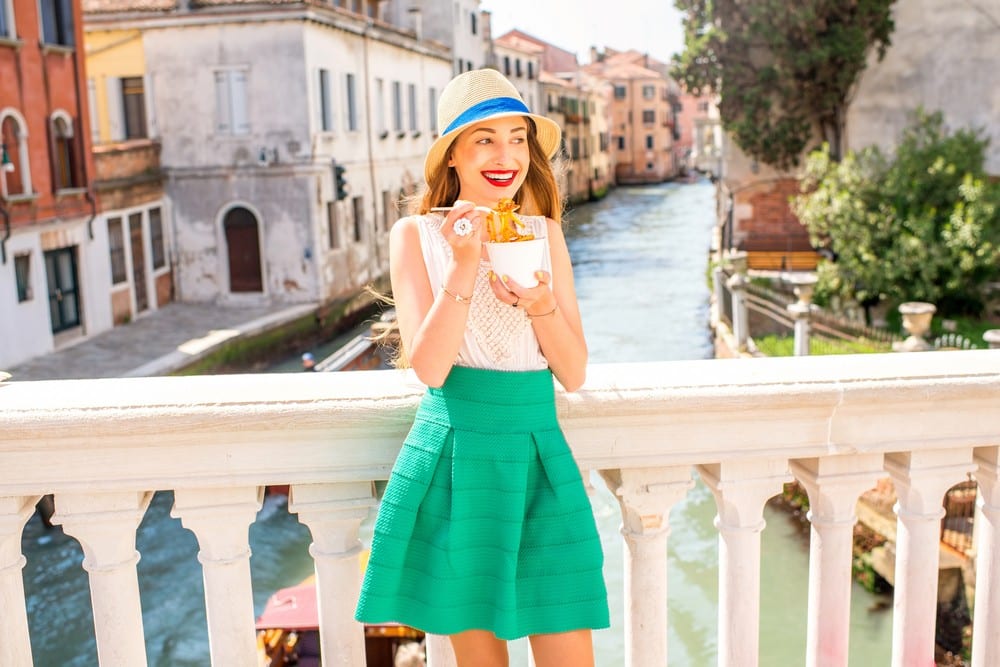 Restaurants in Italy: Rome
Location: Via della Croce 8 (Near the Spanish Steps)
Price: Takeaway pasta for about 4 euros
Pastificio, conveniently located near the Spanish Steps, serves delicious portions of homemade pasta in to-go containers. This authentic eatery serves a rotating menu of two pasta choices per day. It's the perfect lunch or snack stop for a day of on-the-go sightseeing. So convenient in fact, that our travel agent and Italy specialist Graci Brouillette (read more about her here) ate here twice in the same day!
Location: Villa della Panetteria, 34/A(Near the Trevi Fountain)
Price: Dishes come in small, medium, and large, with prices between 5 and 15 euros
This hole in the wall is another favorite from our Italy specialist Graci! No reservations are needed here at this hole in the wall near the Trevi Fountain. This well-stocked deli and wine bar serves great wine (of course!) as well as classic charcuterie boards, plus vegetarian and cheese options.
Location: Via degli Aurunci, 6
Price: Pizza sizes small, medium, large, with prices between 3  and 15 euros
Farinè offers a small menu of just five different Roman-style pizzas. The dough here is unique – it is left to rise for a whole 72 hours, making it "highly digestible", as well as incredibly tasty! Despite its basic and simple style, the budget prices and deliciously authentic food make Farinè a local favorite.
Restaurants in Italy: Venice
Location: Piazza San Marco, 57
Price: Extensive menu with varied prices. Sweets and coffee drinks starting from 7 euros, as well as finger foods and sandwiches starting from 11 euros.
Piazza San Marco is oft-avoided by local Venetians because of the prices and tourist mobs – but they make an exception for Caffè Florian. As the oldest cafe in the world, this eatery is a pricey but fun bucket list spot, serving a wide variety of coffee drinks and cocktails, as well as sweets, sandwiches, and other savory finger foods.
Location: Calle Fuseri, 1809
Price: Around 175 euro for dinner for two with wine
Reservations needed. Graci describes this restaurant as her favorite meal that she had in Venice, with reasonably priced menu items as well as a great atmosphere. Menu items include fresh seafood straight from the lagoon. She ordered the spaghetti and the clams and had the server pair it with their recommendation of a cheap wine. Fun fact: this is where George Clooney ate for his bachelor party!
Location:  Via Giudecca, 88, Burano
Price: A la carte menu with items from 15 to 35 euros, as well as desserts and cheeses from 4 to 14 euros.
Reservations needed. 'Al Gatto Nero' translates to 'The Black Cat', and is located on the island of Burano. Graci ordered the seafood risotto, which was a highlight of her trip! We suggest calling ahead and asking for canalside seating.
Restaurants in Italy: Florence
Location: Via della Porcellana 25R, Firenze
Price:  Relatively affordable. Main plates starting at 16 euros, plus side dishes starting at 6 euros. Most main dishes are in the 20-euro range.
This authentic eatery has been in business since 1869, and has been loved by locals for just as long. The old-fashioned restaurant has a magnetic atmosphere, with a bustling open kitchen and wooden communal tables that are always packed with locals and tourists alike. Many reviews suggest the butter chicken, which sounds divine and runs for 26 euros.
Location: Via Ricasoli, 60R, Firenze
Price: Granitas and gelato dishes starting at 3 euros
Our list would never be complete without a gelato shop. Head for the Sicilian gelato shop Carabé after any meal – or when you need a  sweet treat break between sightseeing stops. This place is loved by locals, who stop by for their breakfast granita made from almonds, black mulberries, or lemons. After a quick scan of the menu, I'm contemplating booking a flight to Florence just to try the Neapolitan Ricotta Cake.
Location: Via del Georgofili 3
Price: Paninis starting at 6 euros
This is a go-to for locals for a grab-and-go panini. Think beyond your basic prosciutto and mozz (although that is always on the menu as well!) with creative options from famous chef Alessandro Frassica. The specials change daily and keep regulars coming back day after day.
Call us today to speak to one of our Italy specialists at 402-281-3022.