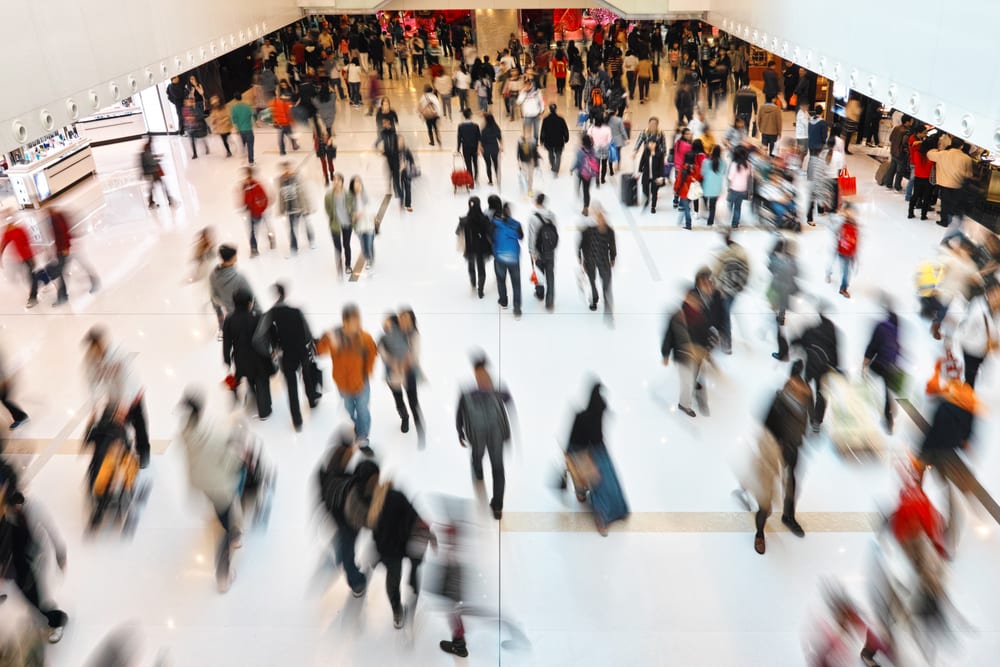 13 Dec

9 Holiday Travel Tips to Keep You Sane

There's something about Thanksgiving being so close to Christmas this year that is making me absolutely dread heading to the airport again. While traveling during these busy times can be stressful, we've come up with some great holiday travel tips to ease some of your pain.
Read on for our list of holiday travel tips.
1. Go Early
We realize you are smart enough to get to the airport early during holiday season, but that's not what we mean by "go early" (although this really could be on our list of holiday travel tips). What we mean to say is that you should consider taking the earliest flight in the morning. The reason is that early flights are the most likely to depart on time. Plus, if you get word of bad weather heading your way, getting out in the morning may save you from a cancelled or delayed flight.
2. Get Clear to Get Through Security Faster
On busy travel days, TSA PreCheck doesn't always cut it. In fact, I've been in security lines where it seemed the TSA PreCheck line was actually longer than the regular line. If you want to be sure to get through security as fast as possible, consider applying for Clear. Basically how Clear works is that instead of a TSA agent inspecting your ID and boarding pass, those with Clear use a kiosk that ID's them by their fingerprint or eye scan. Unfortunately, not all airports have Clear yet. O'Hare has it, but I am an avid Southwest Airlines supporter so I almost always fly through Midway, which does not have it yet.
3. Think Before You Wrap and Pack
This holiday travel tip is twofold: First off, don't wrap gifts to put in either your carry-on or your checked luggage. TSA has the right to unwrap and inspect all packages. Secondly, it is always better to ship your gifts rather than carry them with you. This is especially helpful if you are ordering gifts online anyways. Just have the gifts shipped directly to your destination to avoid the hassle and possible expense of checking them on your flight.
4. Utilize Helpful Travel Apps
Before you leave for the airport, download a few very handy apps that will make your life a lot less stressful. GateGuru shows you the estimated times you'll spend in security, so get this if you are heading to a busy airport or traveling with a notoriously late packer. If you're driving, you can use GasBuddy to find the cheapest gas on your route and SitOrSquat to find the cleanest bathrooms based on reliable user reviews.
5. Prepare Your Carry-On
Nothing annoys me more than sitting near a person on a long flight who seemingly brought NOTHING to entertain themselves. Please don't be that person. Nowadays, you have endless opportunities to keep yourself busy on an airplane. I always make sure to download a couple of books on my Kindle app and charge my AirPods so I can zone out to a podcast or watch shows on my phone. In addition, my biggest fear is being hungry on a flight so I pack snacks that I know I'll enjoy and won't make me feel like garbage.
6. Drive Late
Now I know our first rule above was to "go early", but that was referring to those flying home for the holidays. If you are driving, however, it may be best to try the opposite approach and hit the road after dark. The roads will be emptier and if you're traveling with kids they can hopefully snooze better in a dark car than in broad daylight surrounded by windows.
7. Consider Flying on Christmas Eve night or Christmas Day
This will probably make your mom cry, but just tell her it's self-care. This would never be an option for me because Christmas lasts from December 20th through New Year's Eve in my family and there are LOTS. OF MANDATORY. ACTIVITIES. If you can swing it though, you'll probably find a cheaper flight and a much less crowded airport.
8. Consider an Alternate Christmas Experience
Who says you have to go home every single year for Christmas? We just had Thanksgiving! Like I said above, my mother's heart would break into pieces if I ever skipped out on the 10 days of Christmas we celebrate. However, if you can't bare another holiday with your in-laws or sleeping on your childhood bed at age 30, then don't! Book a vacation and feel your stress melt away as soon as Thanksgiving ends.
9. Above All Else, Be Patient, Kind and Understanding
No one wants to be at the airport when it's an absolute zoo, and the holidays aren't great for a lot of people for reasons that have nothing to do with a long security line. Take deep breaths and remember that this too shall pass. Until next year. And the year after that. But still! Happy holidays!
Enchanted Honeymoons Travel | Destination Travel | Best Packages
Our ultimate goal is to make the vacation planning process as stress-free as possible. Planning your perfect honeymoon, destination wedding, romantic getaway or vacation of a lifetime has never been easier with Enchanted Honeymoons.
Contact us today at (402) 390-9291 to book your next getaway or get started here.
Holiday Travel Recent Articles