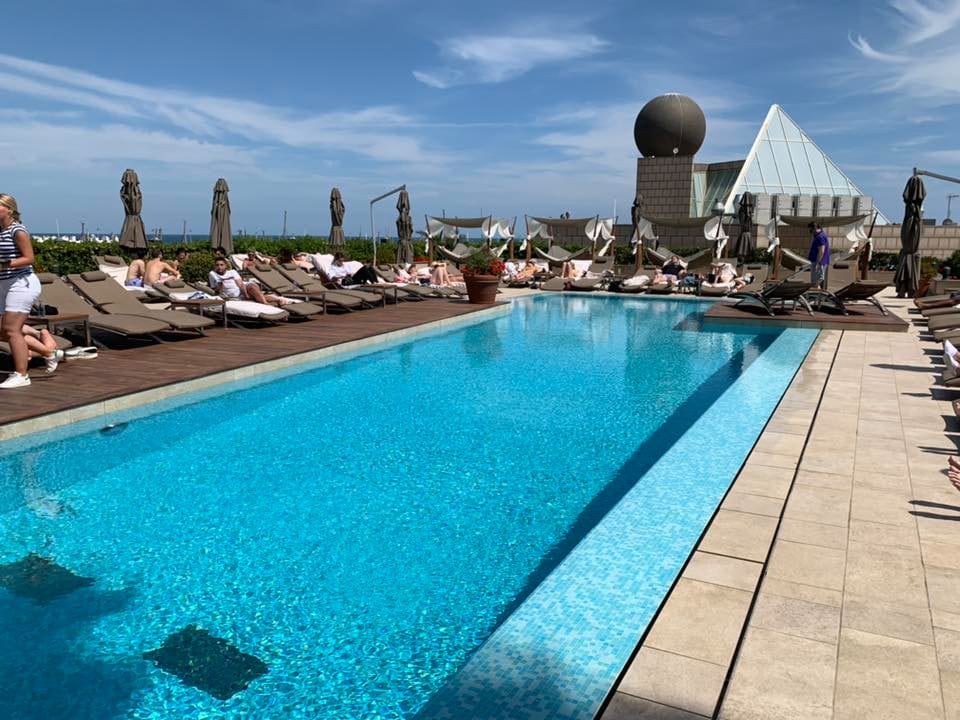 22 May

A Closer Look at the Best Barcelona Hotels

If you've been following along with us on social media, you may have seen that our travel expert Erin spent last week in Barcelona. This trip was part of a fam – short for "familiarization trip" that we send all of our agents on a few times a year with our travel partners. This specific fam was with United Vacations and Marriott International. Let's take a look at the Marriott International properties that she stayed at and toured. Check them out below!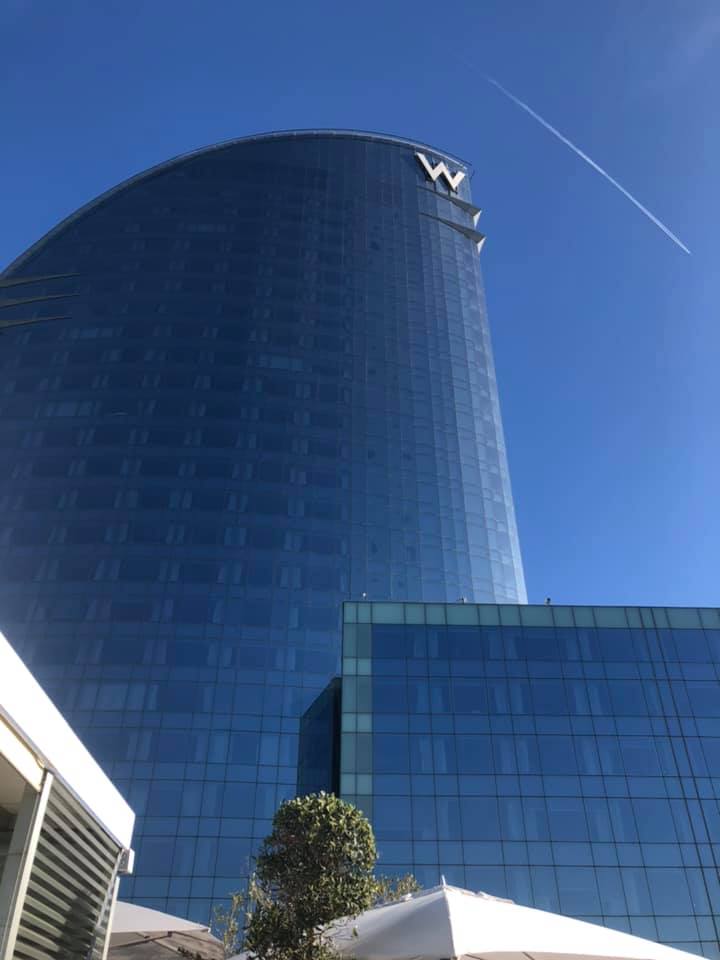 W Barcelona
Erin toured the W Barcelona upon arriving in Barcelona. Half of her tour group stayed here and the other half (including Erin herself) stayed at the EDITION Barcelona, which we'll cover next.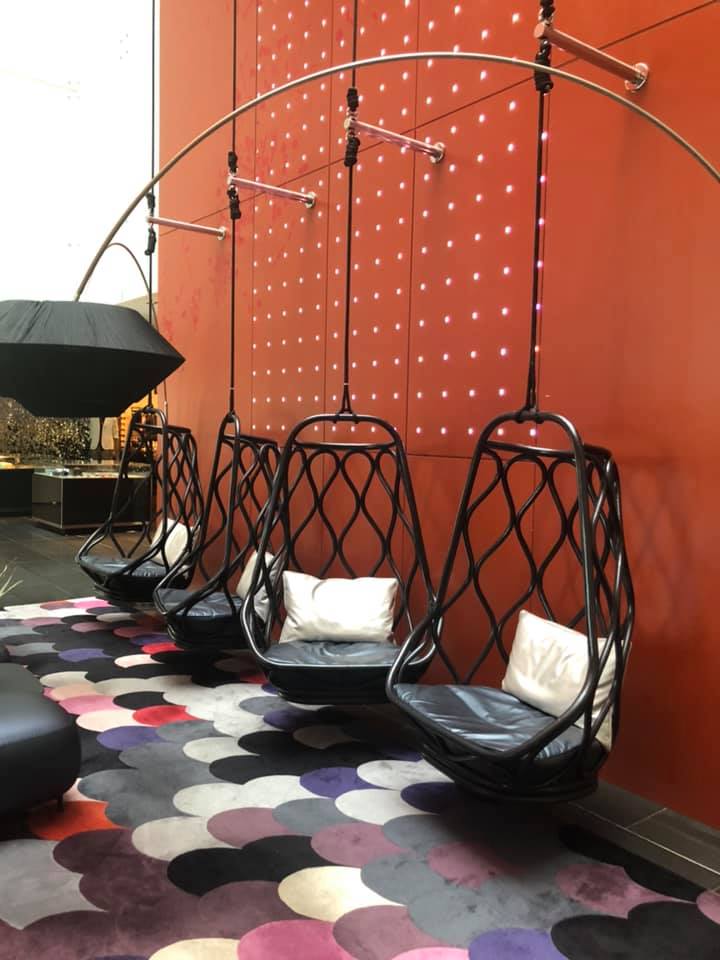 The entire property was chic and sophisticated, with unique designs and tons of areas for relaxing and having a good time.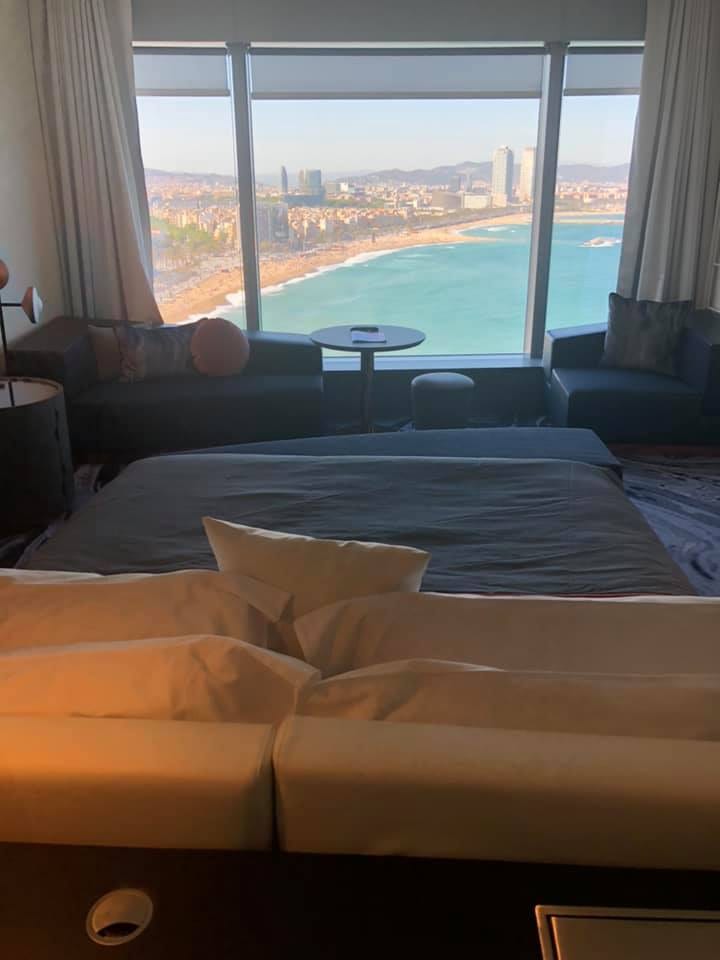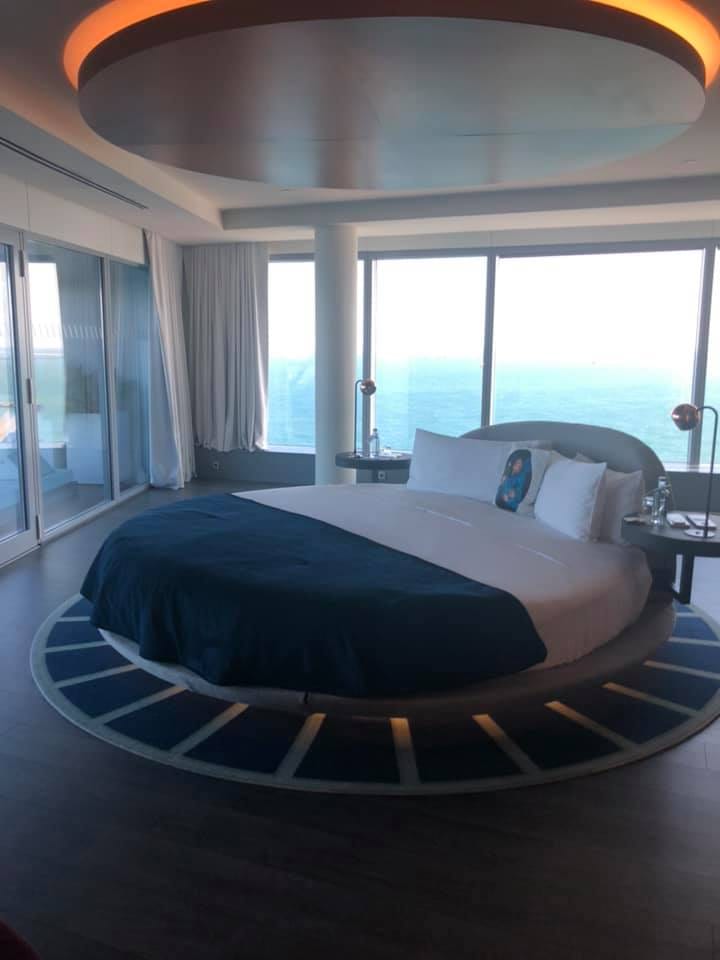 Erin and her group toured the accommodations, which are absolutely gorgeous! They are modern, yet comfortable, with stunning views from your bed right when you wake up.
Additionally, you can catch an even better view from your luxurious bathtub in some suites.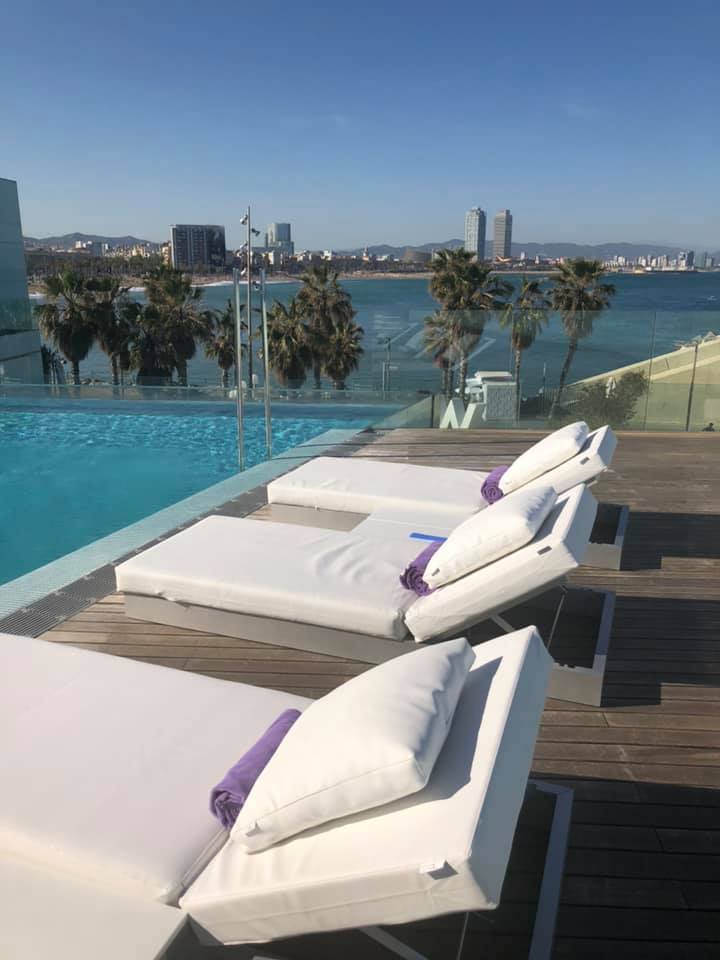 Erin's group had dinner the first night at Extreme-WOW Cabana, or EWOW Cabana for short. EWOW is a private terrace at W Barcelona, pictured above. Before dinner, the group enjoyed a welcome cocktail in the W Lounge.
---
EDITION Barcelona
"I have fallen completely in love with this hotel. This boutique hotel offers a rooftop pool, cabaret theatre, a speak easy bar, incredible personalized service and possibly the best food I have ever ate. I am so lucky to be staying at this stunning property." This is how Erin describes the EDITION Barcelona, the first hotel she stayed at in Barcelona.
We absolutely can't get enough of the rooftop pool either. Honestly, I would stay here just for this. I mean, just look at it:
And these private cabanas: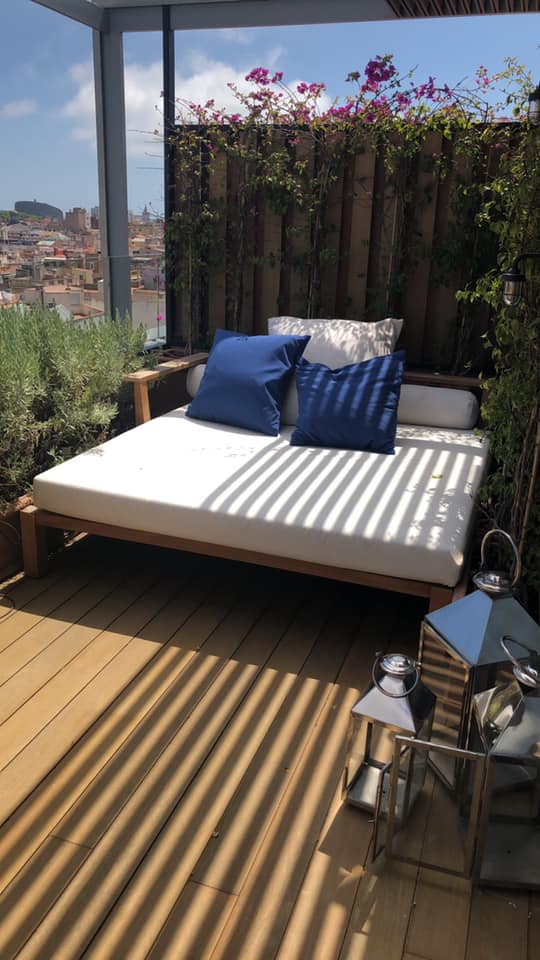 And these cozy outdoor nooks:
Plus, indoor cozy areas like this gorgeous cabaret-style bar:
---
Hotel Arts Barcelona
Erin checked into the Hotel Arts Barcelona for the last leg of her trip. Hotel Arts is one of the tallest buildings in Barcelona.
In addition, there are 2 Michelin star restaurants located onsite. To make things even more impressive, the hotel bartender is on the Forbes top 5 mixologists in the world list.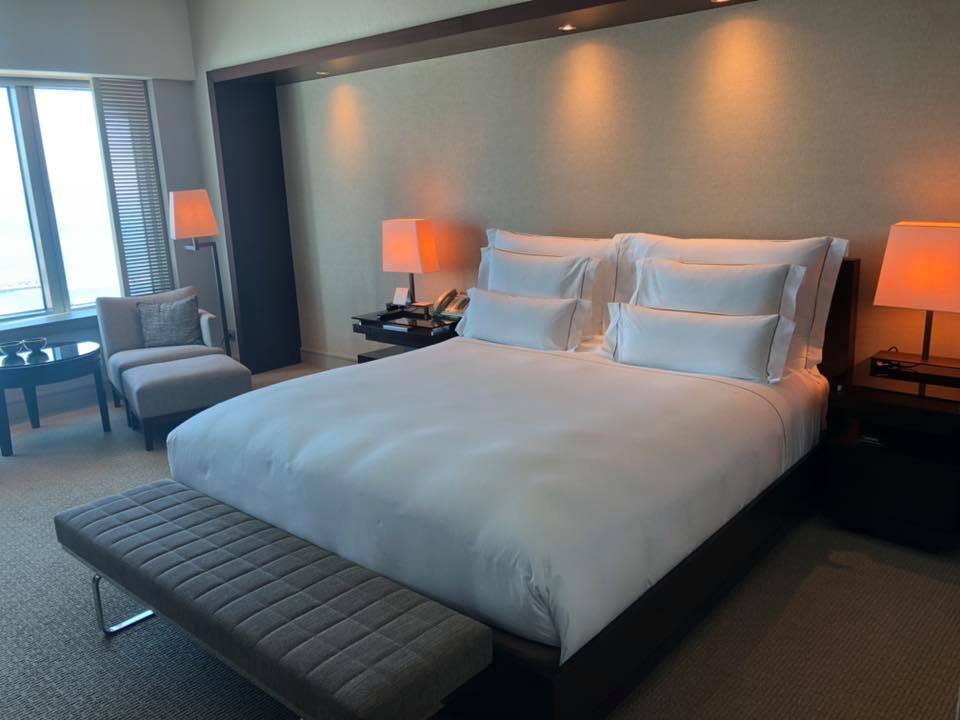 Hotel Arts has the largest hotel rooms in all of Barcelona…
…and stunning views of the sea and city below.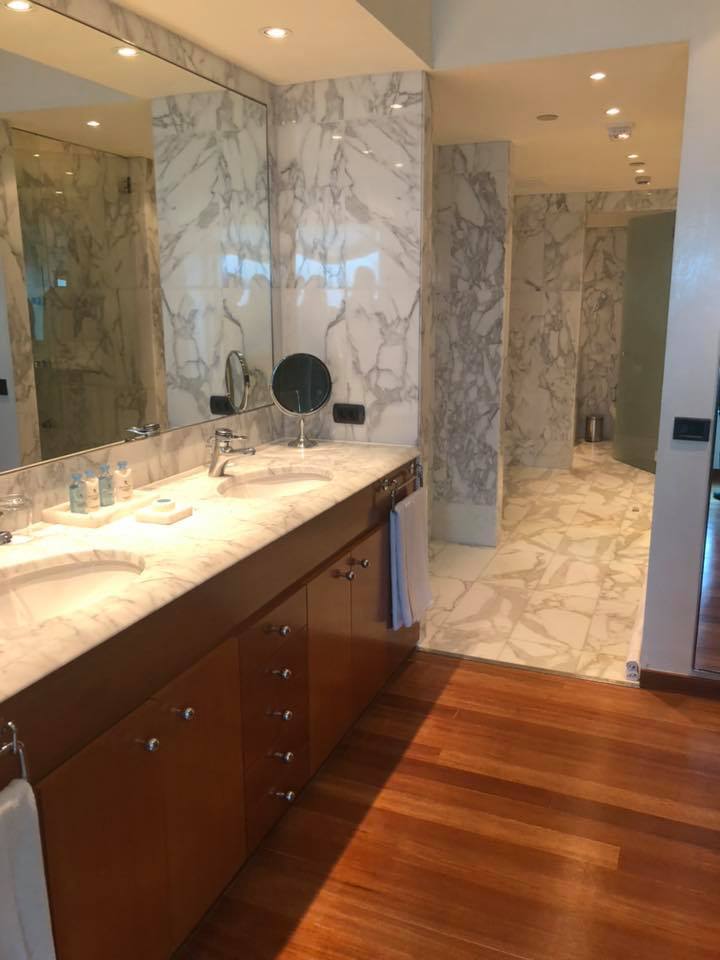 The bathrooms area also spacious and all-marble. So chic!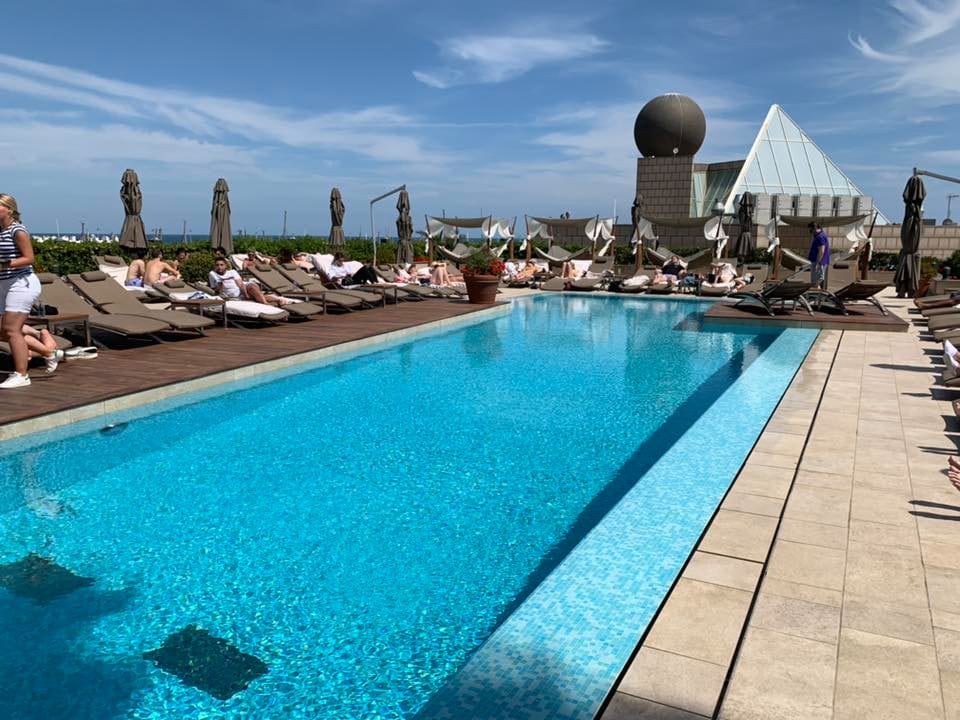 And we can't forget the stunning pool at Hotel Arts either!
---

Cotton House Hotel
The Cotton House represents the culture of Barcelona. This hotel use to be the headquarters of the Association of Cotton House Manufacturers and was transformed into the luxurious Cotton House hotel. It perfectly blends modern and tradition with the iconic staircase, the rooftop pool with views of the Sagrada Família and the original wood floors. This hotel is a must visit!
If you're a fan of design, this hotel is for you. Every piece of furniture, every mirrored wall and piece of art, will take your breath away. The design and overall vibe is pure class with a modern, funky twist. This is a great place for those who are looking for a unique, boutique-style property. You'll get that vibe in addition to the level of service you know and trust from the Marriott International brand.
The staircase is definitely the focal point of this boutique-style property. You won't soon forget it and it offers endless opportunities for photo-ops. The light fixtures throughout add the perfect touch of whimsy.
If I were spending a few days in Barcelona, or if the weather was not up to par, you would definitely find me cozied up in this library-type lounge area with a good book and a nice cocktail.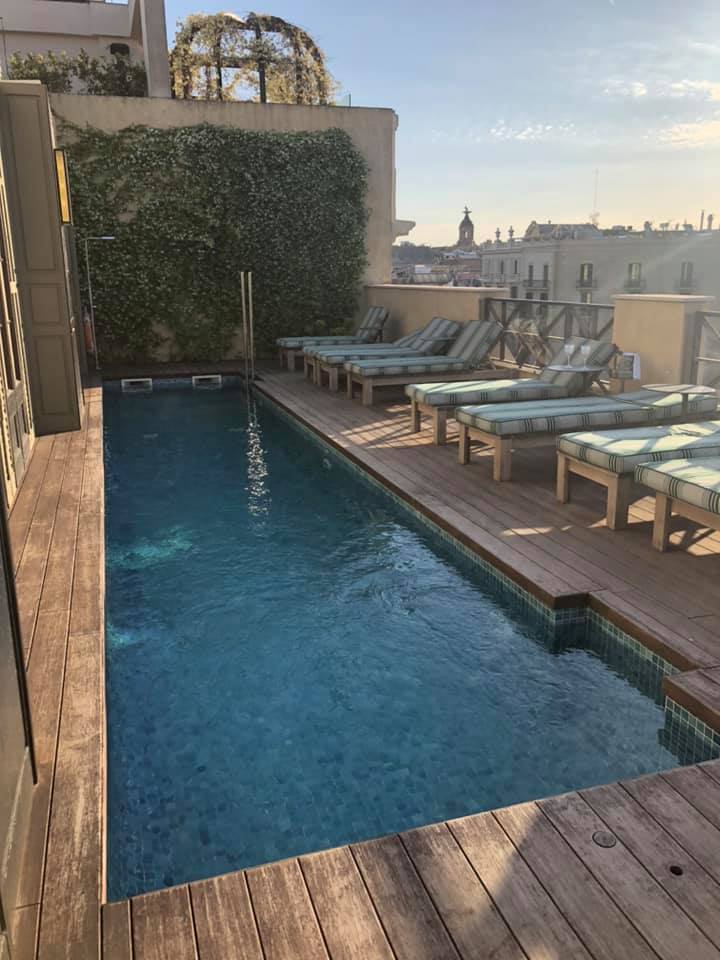 For more warmer days when you don't want to venture out and just want to stay on property, check out the lovely plunge pool on the roof.
There are several outdoor lounge areas, all with a quirky spin that make it perfect for vacation.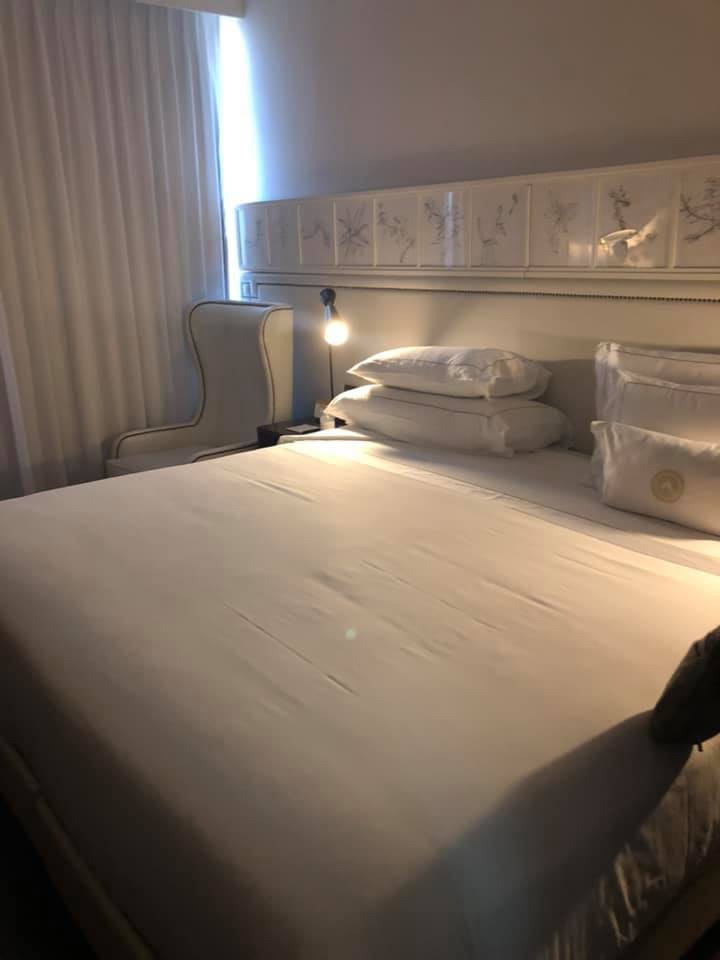 Once you've finished exploring for the day, retire to your clean, crisp accommodations for a restful night's sleep.