23 Sep

Advantages of Booking an All-Inclusive Resort for Your Wedding

If you are looking for an easy, low-stress wedding planning experience, consider choosing an all-inclusive resort. Enchanted Honeymoons destination wedding specialists can help you find the best resort for you and your guests. There are hundreds of all-inclusive resort options in many stunning destinations throughout the world. Our destination wedding specialists can help you find the perfect resort that fits your taste, budget, and needs. Let's take a look at some of the benefits of booking an all-inclusive resort for your destination wedding.
Advantages of Booking an All-Inclusive Resort for your Destination Wedding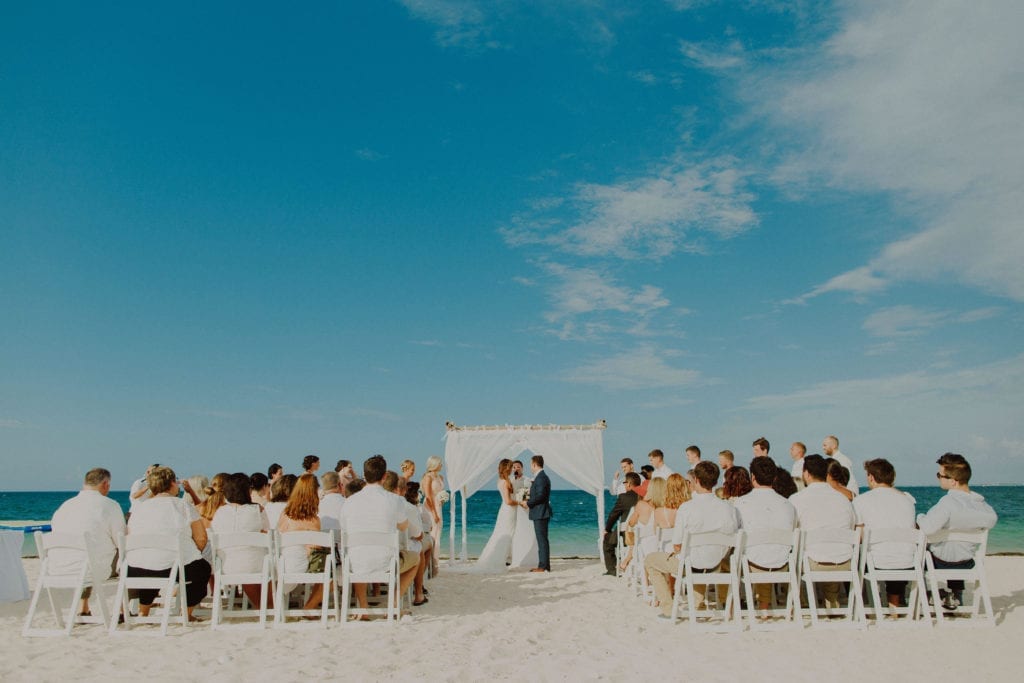 #1: All-Inclusive Resorts are an Easy, Budget-Friendly Option for your Guests
Your wedding guests will be delighted to find out you are inviting them to an all-inclusive wedding. With this option, guests only need to worry about the price of the all-inclusive resort package which may or may not include their flights.
Once guests get to the resort, all of their food, drinks, and activities are included. That means guests can stop worrying about how much they are spending and instead focus on relaxing and enjoying their time in a beautiful location while also celebrating the couple.
#2: They Make Planning Simple & Stress-Free
Another major benefit to booking an all-inclusive resort for your big day is that planning a destination wedding is much easier and stress-free. If you don't want to choose every last detail of your wedding day, an all-inclusive resort wedding is a perfect option for you.
Your Enchanted Travel destination wedding specialist works closely with the wedding coordinators at your chosen resort. This means you can sit back, relax, and not worry about the nitty-gritty details of the big day.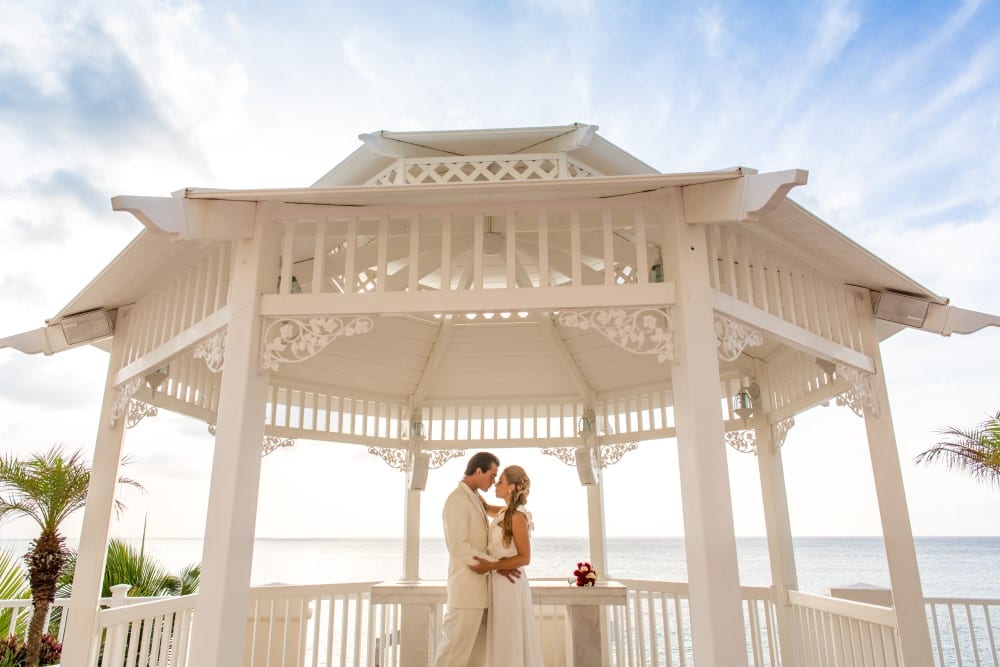 #3: Your Price is Locked In at an All-Inclusive Resort
Not only is an all-inclusive resort a budget-friendly option for your guests, but it can also be more affordable for the bride and groom as well. There are so many all-inclusive resorts available, so you won't have trouble finding one that fits your budget. Plus, you won't have as many costly surprises as you might with a traditional wedding.
Once you are committed to and sign the contract for your destination wedding package, you will know exactly what everything is going to cost. Anyone who has planned a traditional wedding before will tell you that there were MANY unexpected costs throughout the planning process. Oftentimes, their traditional wedding ended up costing more than what they originally expected.
#4 So Many Gorgeous Resorts & Destinations to Choose From
Deciding to get married at an all-inclusive resort is the easy part. The hard part about a destination wedding is choosing the location and which property to book. This is because there are so many stunning all-inclusive resorts to choose from all over the world. That's where Enchanted Travel destination wedding specialists come into play. We can help you find the perfect resort for your taste and budget!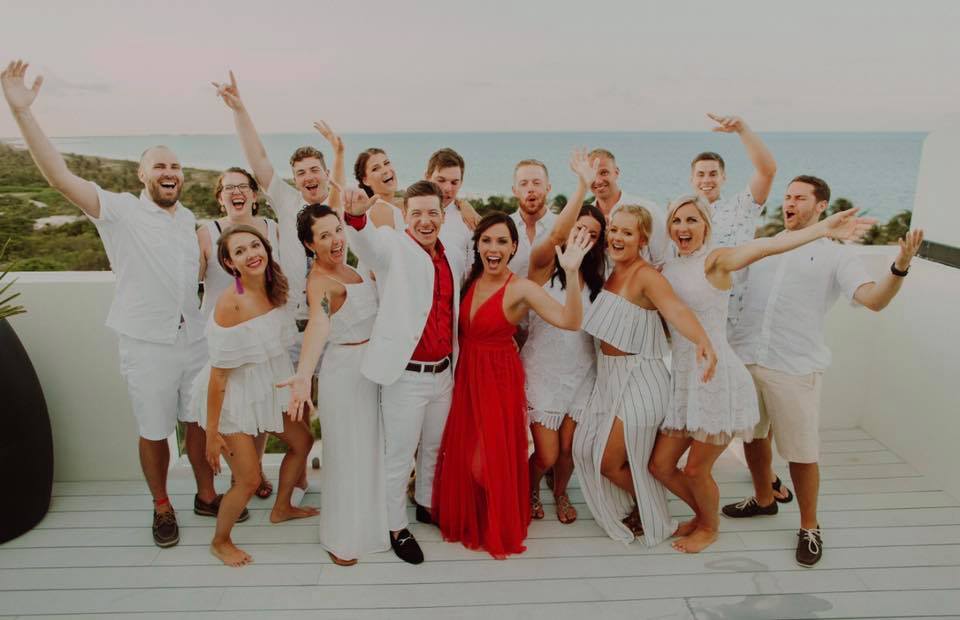 #5: You Can Focus on You, Your Soon-to-be Spouse, and your Guests at an All-Inclusive Resort
When you aren't burdened with managing all the details, you are free to enjoy yourself and this special time with your soon-to-be-spouse and wedding guests.
#6: Turn Your Wedding into a Weekend
Destination weddings are a great option for couples who want to enjoy more time with their loved ones and guests. You can plan special welcome events, pool or beach days, boat trips, etc. to make the trip memorable. Many all-inclusive destination wedding properties offer tons of free activities and always go above and beyond for wedding couples and parties.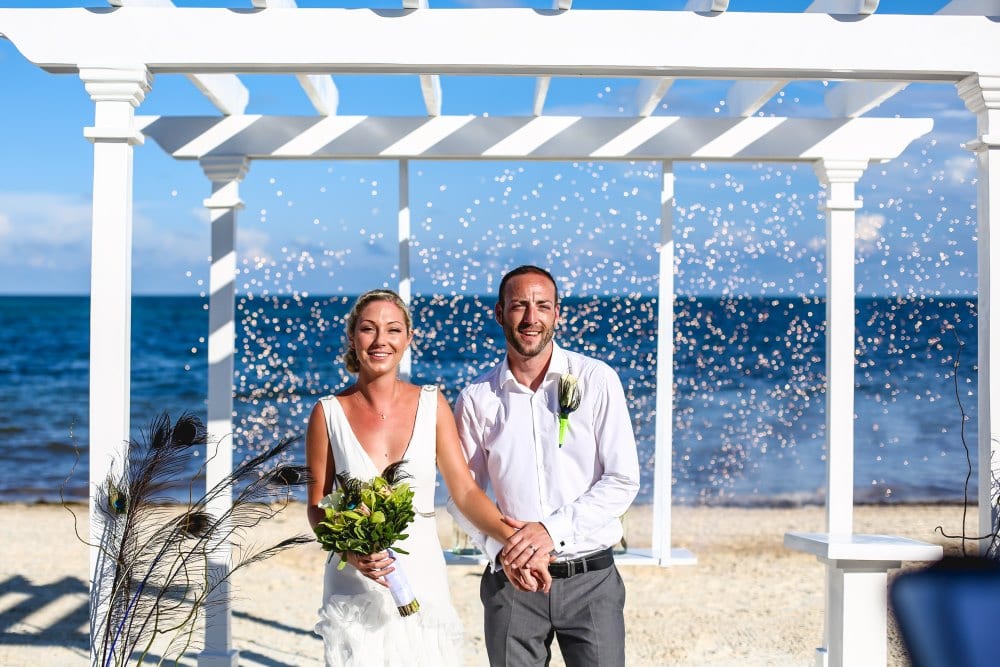 #7: No Logistical Stress or Added Transportation Costs
Finally, having your wedding at an all-inclusive resort cuts out a lot of logistical stress when it comes to planning your wedding. With all of your guests at the same place, there is no need for detailed itineraries or transportation headaches. You can host multiple events on the property since many all-inclusive resorts have several restaurants, event spaces, bars, beach and pool areas, etc. We think this is a big plus, and know you will love having this flexibility.
Enchanted Honeymoons Travel | Destination Travel | All-Inclusive Destination Weddings
Call us today to speak to one of our Travel Specialists. You can reach us at 402-390-9291 or get started here. In addition, you can email us at info@enchantedhoneymoons.com.