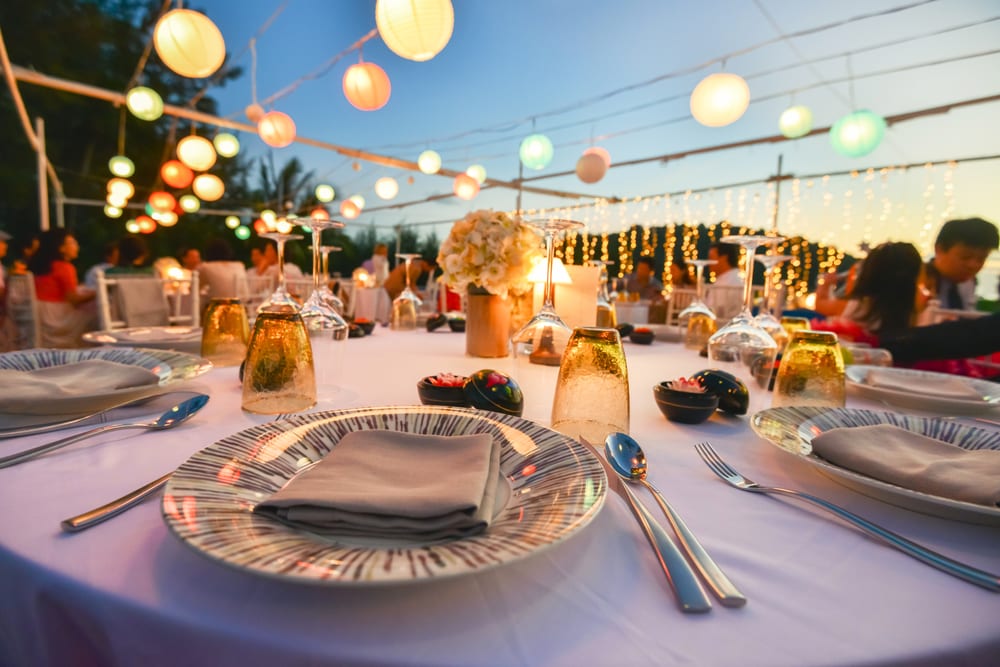 19 Apr

All-Inclusive Destination Wedding FAQ

Planning a destination wedding at an all-inclusive resort can save you energy, time, and money! However, planning a destination wedding ceremony and reception is no easy feat.

We put together a list of some of the most common questions about the destination wedding planning process at an all-inclusive resort. Read them all below and contact us if you have any other questions about an all-inclusive destination wedding!
All-Inclusive Destination Wedding FAQ
How Far in Advance Should I Plan My Destination Wedding?
For an all-inclusive destination wedding, we recommend booking your venue 12-16 months out. With that being said, we can work with you on a shorter timeline with no problem – we have done it many times!
It also depends on what you have in mind for your destination wedding. If you want something super easy and simple, your timeline may be much shorter than if you plan to go all out and invite 500 guests.
The bottom line: we can work with any timeline, but generally 12-16 months out is ideal.
Should I Still Send Wedding Invitations and 'Save the Date' Cards?
Absolutely! In fact, we do complimentary invitations for all destination weddings booked through Enchanted Travel.
If your timeline allows, we suggest sending out Save the Dates for your destination wedding about 8-12 months in advance. The more difficult it is to get to your destination wedding location will play a factor in this. It also depends on where your guests are traveling from. For example, will wedding guests have to factor in a very long travel day, large flight costs, etc.?
Send your wedding invitations out about two to three months in advance. This allows plenty of time for your guests to get childcare if need be, request off work, and book their flights and hotels. Of course, when you book with an Enchanted Travel advisor, we can assist all of your guests with booking flights and hotel stays!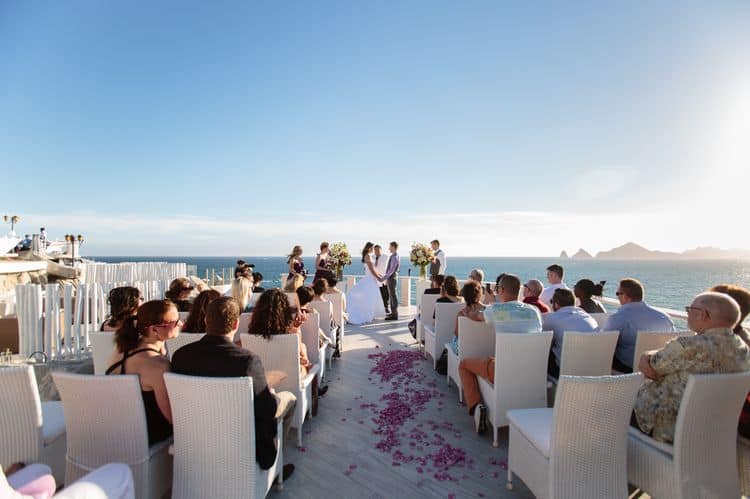 How Do My Guests Book Their Travel & Accommodations?
Your save-the-dates and wedding website should include instructions on how to book the hotel and/or flights with Enchanted Travel. Having all of your guests plan their travel under your destination wedding group with us helps us coordinate with your designated wedding planner at the resort. This also ensures that we have access to assist all of your guests if they run into any issues.
In addition, many all-inclusive resorts, and tour companies offer better deals, luxury upgrades, or even money back for the bride and groom depending on how many guests book in your destination wedding group.
Should I Plan Activities for My Guests?
The beauty of an all-inclusive resort is that you don't have to worry about entertaining your guests. Of course, we can assist you in booking something special like a welcome party on the beach or a sunset cruise for your wedding party. However, most guests should be able to entertain themselves at an all-inclusive resort if you don't want to plan extra events around your wedding day.
Enchanted Travel can help you choose the right all-inclusive resort for your groups' needs. For instance, if you plan to invite kids, we can help you find a property with waterparks, kids' clubs, babysitters, etc. If you have a wild group, we can suggest a few properties near nightlife or with on-site clubs, bars, and even casinos!
What All Is Included When I Book a Destination Wedding?
This will vary greatly from resort to resort, and many properties offer several different packages to choose from. It depends on your needs and budget. Nonetheless, with so many all-inclusive options, we guarantee we can find a resort for you and your guest list that includes everything you are looking for at the right price.
Typically, all-inclusive wedding packages include the ceremony venue with simple décor and music for the ceremony. In addition, your destination wedding package usually includes florals, the reception venue, chairs and table linens, catering, and bar service. Many packages also include a champagne toast and perks for the bride and groom such as room upgrades or a couple's massage.
Enchanted Honeymoons Travel | Destination Travel | All-Inclusive Resorts
Call us today to speak to one of our destination wedding specialists. You can reach us at 402-390-9291. In addition, you can get started here.