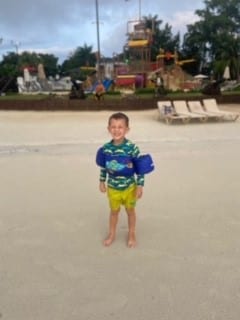 12 Aug

Beaches Negril Family Vacation August 2020

Our travel expert Rachel just returned from Jamaica with her family this past Saturday. Read her review below, including her thoughts on the property's safety measures during this time.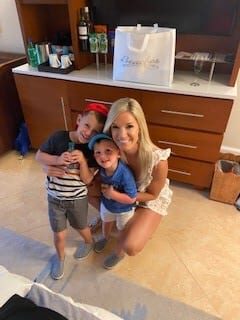 Rachel's Review of Beaches Negril
We absolutely loved Beaches Negril! The property sits on the famous 7 Mile Beach and it holds up to all of its clout. The beach had powder white sand and the ocean was calm and clear, which made it a great spot for kids! The resorts is only at about 30% occupancy right now making it the perfect time to go. Not only was their service that much more attentive, but the staff is really taking the cleaning protocols seriously. They ask that you use sanitizer as you enter an enclosed space. They also serve you from the buffet line so that multiple people aren't touching handles. It really made you feel safe, but also added to the service level. 
The resort is really the perfect destination for a family. They have a waterpark, splash pad, lazy river and playground that all overlook the beach. We could hop from one to the other easily which kept the kids from ever getting bored. The rooms have all recently been updated so the finishes are more modern in color and appeal.
Pros and Cons of the Property
Pros
Pros of Beaches Negril include excellent beach, over the top service, plenty of restaurant choices, activities are endless for kids including kids camp, clubs and free babysitting services if you want a dinner out on your own, the rooms were comfortable and big enough, the food was very flavorful and good!
Cons
There isn't room service at the Beaches Resort regardless of room category. I recommend packing snacks if you bring kids! They have a microwave in the room so heating up Easy Mac or similar items would be nice for late night eats if they need it. The drive from the airport is also a doozy. After getting through customs and immigrations you have an hour and a half before you reach the resort. As adults, it's not a big deal but again it is something to be mentally prepared for with kids.
I would recommend any family to visit this resort! You will not be disappointed!