05 Dec

The Best New Resorts Opening in 2019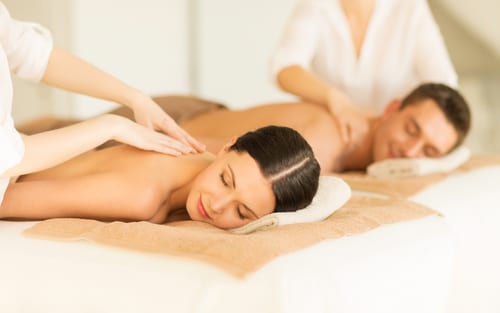 Now that we are in the depths of cold-weather December, you may be starting to plan your next beach side getaway. Want to try something completely new or reinvented? Check out our list of the best new resorts opening in 2019. Some of them are already open, so if 2019 is too far away for you – check out he luxury-centric Le Sereno in St. Barths. Check out the full list below, then call us to book your 2019 beach geatway!
1. St. Croix's Divi Carina Bay All-Inclusive Beach Resort and Casino
Divi Carina Bay has been closed since last year's storms in St. Croix, but plans to reopen in the summer of 2019. While not technically one of our new resorts, the grand re-opening will feature plenty of brand new amenities and has been renovated with a "Caribbean Chic" look and feel.
Some of the new amenities will include a brand new lobby and bar, a renovated pool, and updated suites. In addition, the on-property casino has been upgraded and is currently open to the public.
2. Royalton Cancun Resort & Spa
Royalton Cancun will soon be the newest addition to the Royalton Resorts collection of luxurious properties. If you have ever stayed at a Royalton property before, you can expect the same exceptional service, stunning architecture and delicious food. You'll find everything you love about Royalton properties here, set right in the popular Cancun area known for beachfront getaways and vibrant nightlife.
No official date has been set for the opening, but you can expect to see bookings available for this new property in early 2019.
3. Royalton Antigua Resort & Spa
Much like Royalton Cancun, Royalton Antigua Resort & Spa brings the same luxurious feel as other stunning Royalton properties. Royalton Antigua in particular is set on Deep Bay in Antigua, with views of the historic Fort Barrington.
This new resort is also set for an opening date in early 2019, with an official open date pending.
4. Le Sereno St. Barths
Le Sereno is another breathtaking property that is set to reopen in 2019 following the devastating damage caused by Hurrican Irma. This is one of the best new resorts on this list. In fact, it is consistently ranked as one of the top luxury hotels in all of the Caribbean. In fact, you may recognize it as the back drop of many Victoria Secrets shoots!
Eager to book your stay here? You'll be delighted to know that they opened earlier than expected, and began welcoming guests on the 1st of December, with newly-designed suites, restaurants, and a brand new spa and fitness center.
5. Baker's Cay Resort – Key Largo, Florida
One of the most exciting new resorts in the US coming to us in 2019 is Bakery's Cay Resort in Key Largo. This boutique-style property will open in early 2019 with two pools, a waterfall-filled grotto, four restaurants, a winding nature trail, and more. This is a great property for pet lovers: not only can your pup stay with you in your room, but you can even rent them their own doggie beach tiki for the day.
If Baker's Cay hasn't already earned your attention, you'll be delighted to know that the beach side retreat will also support the local environment, including coral restoration dive programs, dolphin rehab initiatives, and more.
6. Sanctuary Cap Cana
Sanctuary Cap Cana will celebrate its grand re-opening in January of 2019, after undergoing a $35 million modernization. Many of these new resorts are family-friendly, but this one checks the box for adults-only luxury. The property will introduce two new towers in 2019, which will accommodate 140 additional suites. In addition, guests will love the newly-renovated lobby, restaurants, and world-class spa.
7. White Sands Hotel, Waikiki
Honolulu's White Sands Hotel is currently under renovation to restore it to its original 1960's glory. This funky, fun property gives a major nod to the old-fashioned Hawaii loved by many. Some of the main areas include the lush garden and pool courtyard, complete with a bar-adjacent hot tub. In addition, on-property restaurants will also take fun in the throwback vibes, with elevated 1960's food items.
You can book your stay starting February 2019!
Call us today at 402-281-3022 to book your 2019 beach vacation.