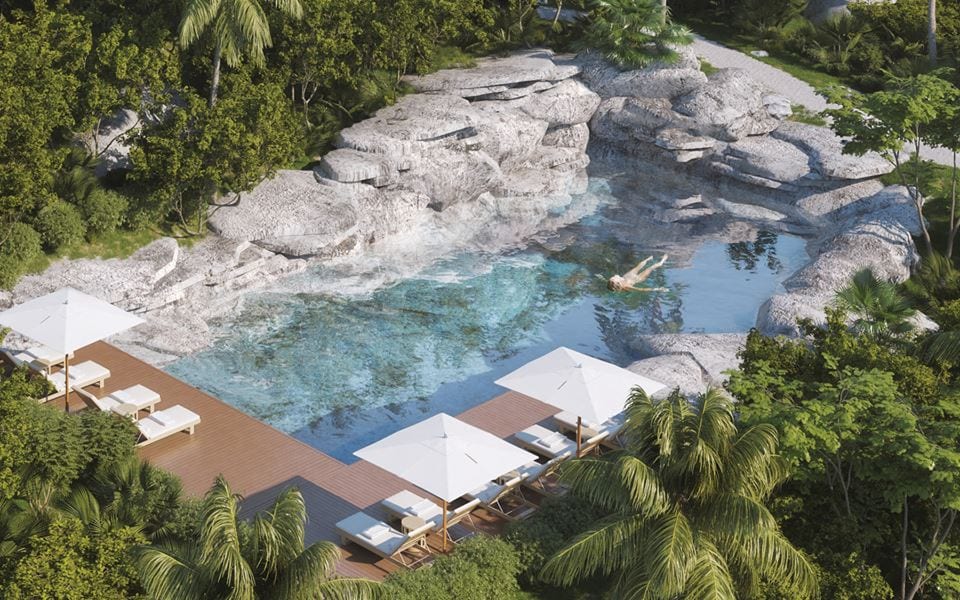 01 Aug

The Best New Hotels & Resorts Opening in late 2019, 2020 and Beyond

The rest of 2019, 2020, and 2021 have some great new hotels on the horizon! Check out our top choices below.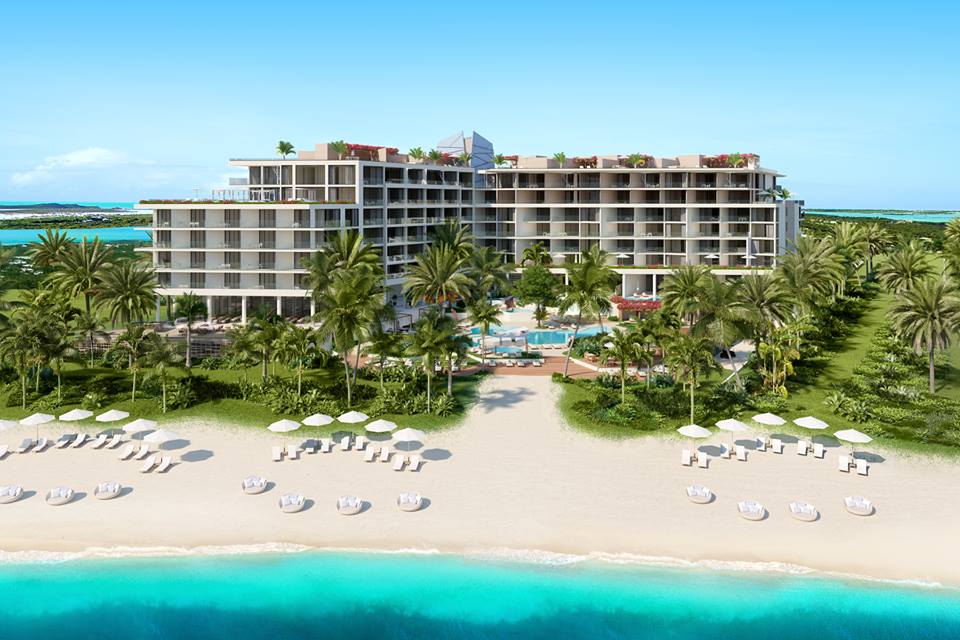 1. Andaz, Turks and Caicos
Turks & Caicos has become more and more popular with celebrities (the Kardashians just vacationed here!), Instagram influencers, and other Caribbean lovers. You'll have to wait until some time in 2021 to stay here. The new hotel and residence development will be the first Andaz Residences in the Caribbean. Construction has just begun on five acres at the western end of Grace Bay Beach.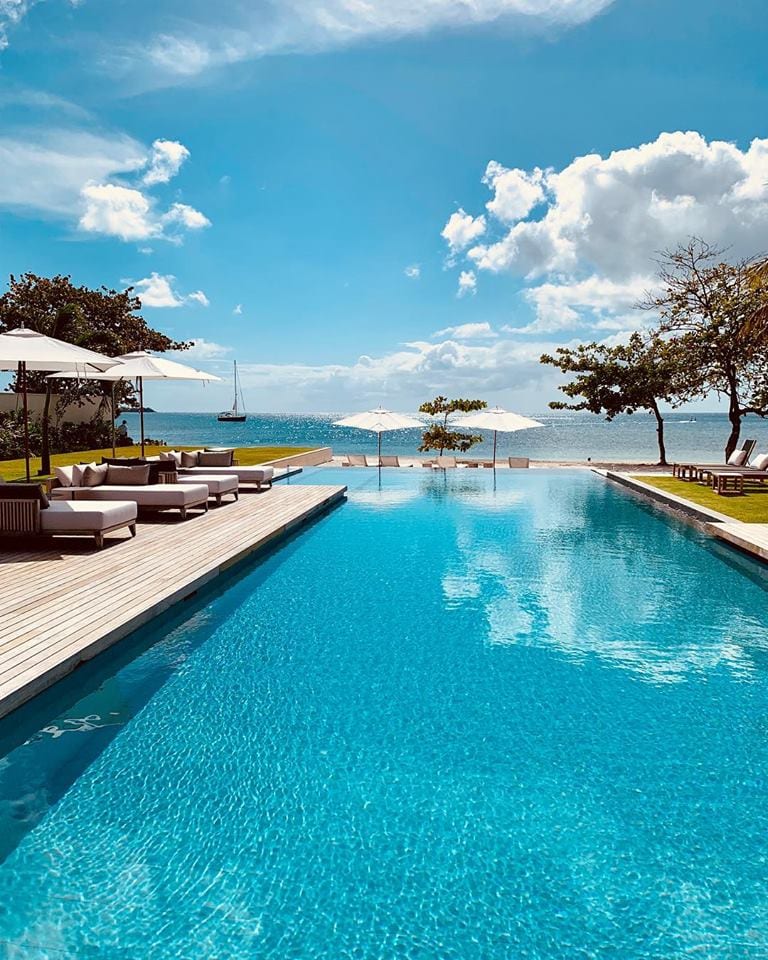 2. Grenada's Silversands Boutique Hotel
The Silversands property in Grenada is already open for business! The boutique hotel has just 39 standard suites, plus three one-bedroom suites and one 2,000 square foot penthouse. In addition, guests can opt for one of nine standard villas or a handful of 4,400 square foot beachfront villas. The property sits on the famed Grand Anse Beach. In addition to the beachfront suites and villas, the property also has four hillside villas featuring views of the entire resort and sea from a different perspective. All guests have access to the 339-foot infinity pool, plus the spa and beach club.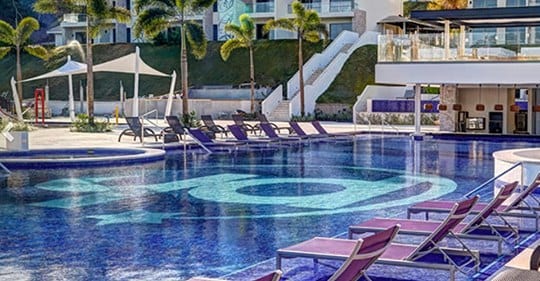 3. Planet Hollywood, St. Maarten
Construction and remodeling for the new Planet Hollywood resort on St. Maarten is in progress on what used to be the Sonesta Great Bay Beach Resort. It will reopen as Planet Hollywood some time in 2021. It is located in the Great Bay area of St. Maarten and will include 450 rooms. In addition, all guests will have access to five on-site restaurants, a casino, a beach club, and a world-class spa.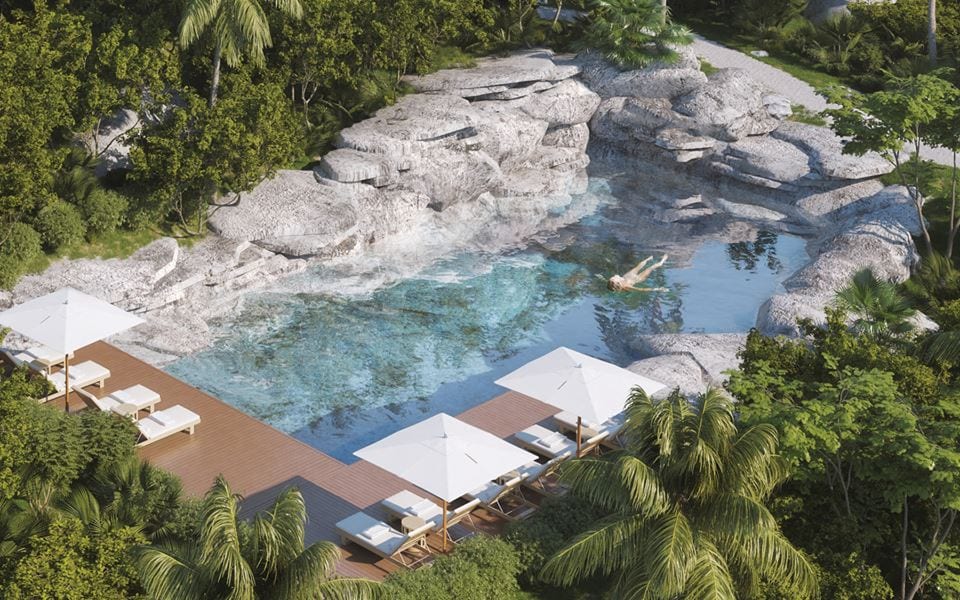 4. Rock House, Turks & Caicos
Rock House in Turks & Caicos is set to open some time in 2020. It is developed by Grace Bay Resorts and construction for the new property has begun on the north coast of Providenciales. The resort features 41 cottages, plus four hillside villas. The focal point of the property and what makes it so unique is the dramatic 100-foot-long pool perched on a 25-foot limestone cliff.
5. Mandarin Oriental, Grand Cayman
The Mandarin Oriental property in Grand Cayman is set to open some time in 2021. This luxury resort and residences features 100 rooms with 89 branded Residences. Construction has begun on 67 acres of St. James Point. It will feature its own secluded beach for ultimate privacy. In addition, all rooms and suites will have a sea view.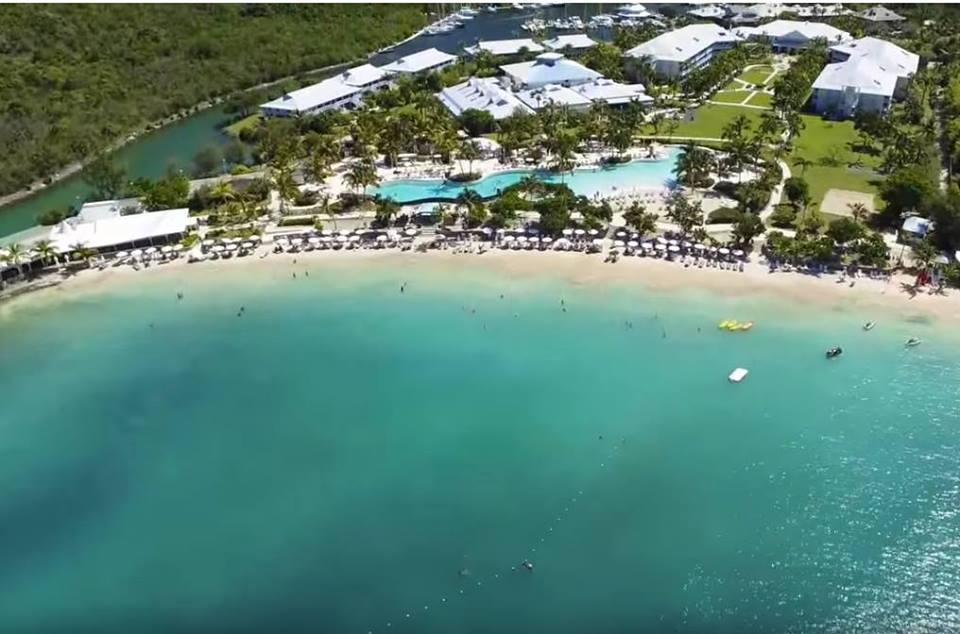 6. Secrets St. Martin Resort & Spa
This AMResorts property is taking over the former Riu Palace in Anse Marcel. It is set to open on March 1, 2020. The 350-room property on one of the most beautiful beaches in St. Martin will offer AMResorts signature all-inclusive experience. As it is located on the French side of the island, you can also expect French charm throughout the design of the property.
The French side of the island is known for its outdoor markets, as well as French and Indian cuisine. The property will have four gourmet restaurants, a cafe and snack bar, and five bars and lounges serving top-shelf liquors. With 258 suites, take your pick of spacious accommodations with ocean, marina, or mountain views. The property will also have swim out options available. In addition, the resort will have daily activities and nightly entertainment, as well as a world-class Secrets Spa. It is also near several golf courses. This is AMResorts first foray into St. Martin, and we cannot wait for it!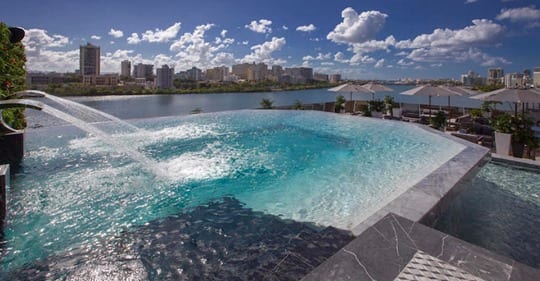 7. LV Fifty Five, Puerto Rico
Construction is under way for LV Fifty Five in the bustling Condado district of San Juan, Puerto Rico. LV Fifty Five is smallest of the new hotels on this list, with just 26 luxurious suites inspired by local designers and artists. Suites feature views of the gorgeous Condado Lagoon. The property has two on-site restaurants and a multi-level rooftop infinity pool complete with a solarium and Jacuzzi.
8. SO, Havana Paseo del Prado, Cuba
Though an official release date is not available for the SO property in Cuba, it is set to open sometime in 2020. This Havana hotel features 10 floors and is located at Paseo de Marti and Malecón in the heart of Havana Paseo del Prado. The new property has 250 guestrooms, including 36 higher-level suites. In addition, all guests have access to the spa and rooftop bar. The rooftop bar has plans to host international DJs and artists year-round. This is sure to be a Havana hot spot in 2020!
Want more information on one of these exciting new hotels? Call us today at 402-390-9291. In addition, you can get started here.