11 Jan

Best Puerto Rico Resorts for a Destination Wedding

They don't call Puerto Rico the 'Island of Enchantment' for no reason! Puerto Rico is a gorgeous destination, making resorts in Puerto Rico perfect for your destination wedding. Your guests will love the colonial architecture, tropical climate, traditional cuisine, and diverse landscapes. Plus, it boasts some of the best beaches in the world.
Dreaming of getting married in Puerto Rico? Here is our list of the best resorts in Puerto Rico for a destination wedding.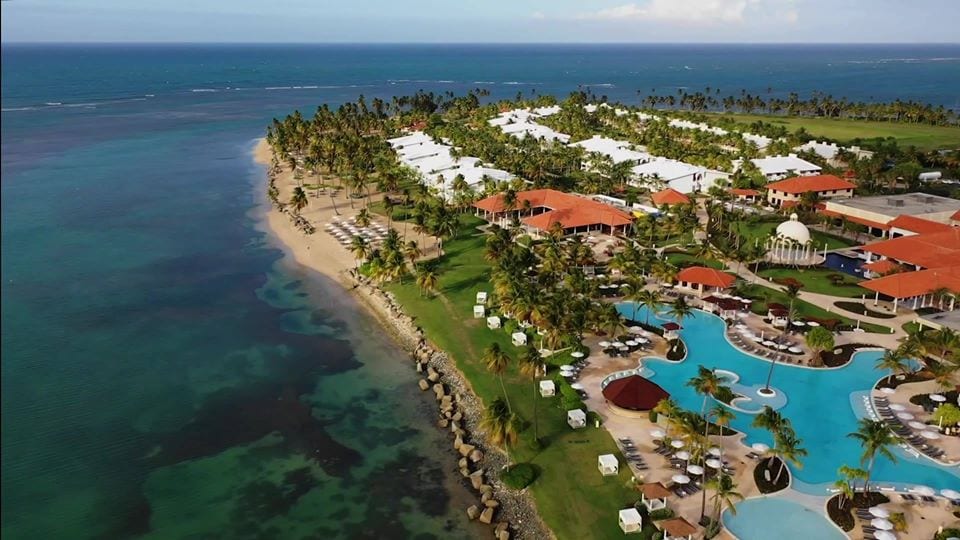 Hyatt Regency Grand Reserve Puerto Rico
The family-friendly Hyatt Regency Grand Reserve Puerto Rico is the perfect venue for a destination wedding! This 579-room property sits on the beach, surrounded by the beautiful El Yunque rainforest. It also boasts a sprawling lagoon-style pool and two Tom Kite-designed 18-hole championship golf courses. In addition, it is near the historic Old San Juan. Plus, the resort has five restaurants and three bars ranging from sushi, steak, Puerto Rican specialties, and everything in between!
For weddings, brides and grooms will love the selection of event spaces including ballrooms and beachfront options. They also have a stellar event planning team and pre-screened wedding coordinators to help you arrange every detail.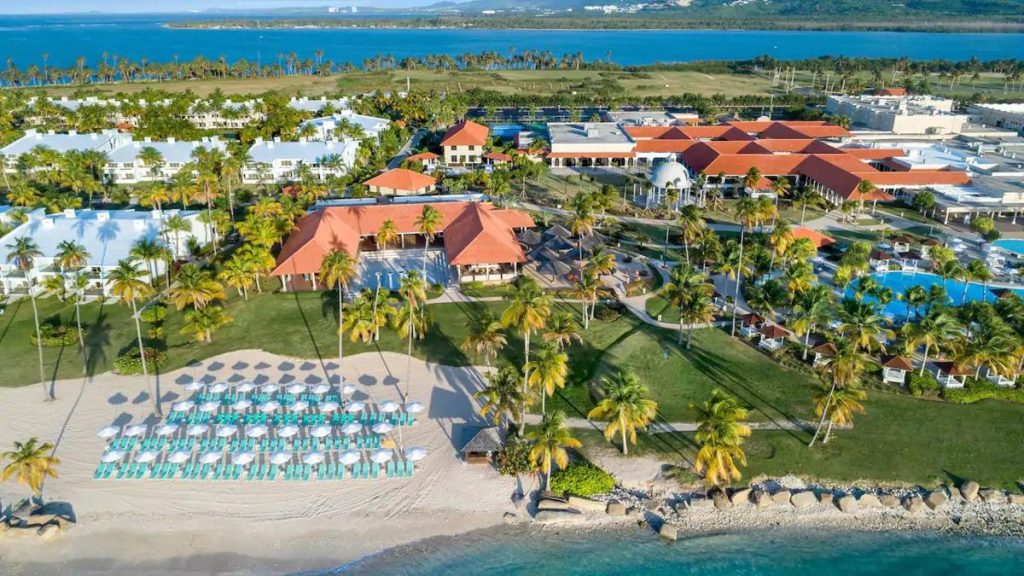 Coco Beach Golf Resort
Coco Beach Golf Resort is situated between lively San Juan and the El Yunque rainforest. Here you'll find 745 acres of natural beauty and charm, plus two 18-hole golf courses. You'll also love the destination wedding venue options here. Coco Beach Golf Resort is home to great outdoor spaces, stunning ocean views, as well as a gorgeous ballroom that boasts picturesque views of the rainforest.
Brides and grooms will love the fantastic Clubhouse Wedding Package. In addition to the ceremony and reception, their team can also take care of your rehearsal dinner, engagement party, and any other events for your big day.
St. Regis Bahia Beach
The St. Regis Bahia Beach is up there on the list of most luxurious resorts in Puerto Rico. Whether you want your destination wedding to be big or small, outdoor or indoor, this high-end property has it all. In addition, your guests will love the exquisite cuisine at both on-site restaurants. Paros Restaurant offers a taste of Greece and the Mediterranean, plus a spectacular view of Rio Grande Beach. Seagrapes Restaurant is open for brunch, lunch, and dinner and has both indoor and outdoor seating available.
Brides and grooms will enjoy working with the St. Regis' skilled event coordinators for their wedding day. Plus, the property is full of stunning spaces for your wedding ceremony and reception.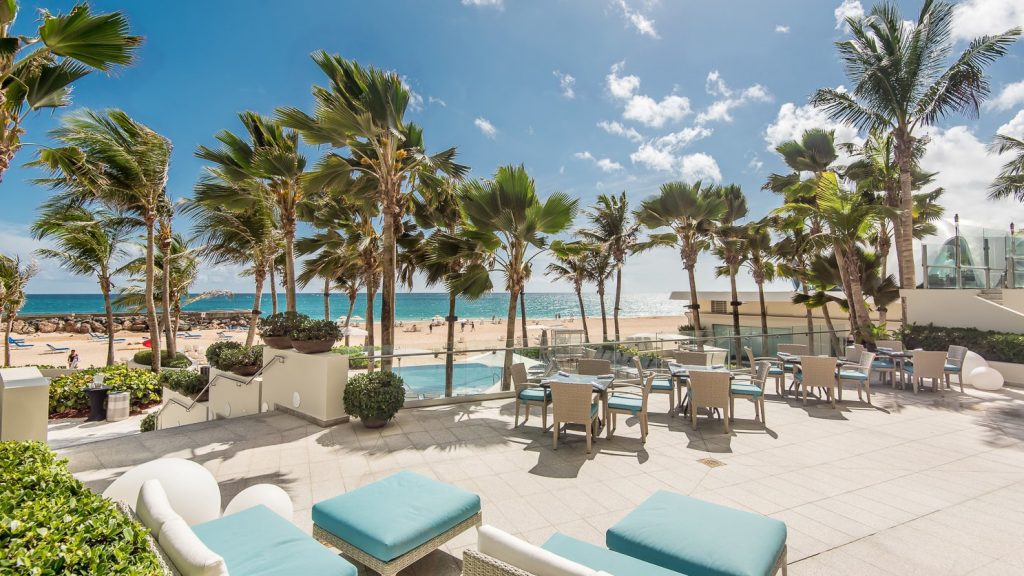 La Concha Resort
La Concha Resort is located in the center of the hip Condado district. This is one of San Juan's most luxurious destinations. If you are looking for a modern backdrop for your Puerto Rico wedding, you don't need to tour any other Puerto Rico Resorts – this is the one for you! With stunning accommodations and lavish facilities, this resort oozes romance and elegance.
In addition, the property has its own exceptional wedding planning and catering services to take care of your day from start to finish.
Royal Isabela
The Royal Isabela was named one of the 10 Best Beach Hotels in the Caribbean by ABC News – and for good reason! The property has several amazing event spaces for both your ceremony and reception. Event spaces at The Royal Isabela include a gorgeous terrace surrounded by exotic nature and a cliffside lawn overlooking the blue waters. Golfers will love The Links Golf Course on-property, which sits along cliffs 200 feet above the ocean. On-site dining options include Jota Restaurant and Croquet Bar.
For more fabulous Puerto Rico Resorts, check out our recent blog post: Our Favorite Puerto Rico Hotels & Resorts.
Enchanted Honeymoons Travel | Destination Travel | Best Packages
Call us today to speak to one of our Travel Specialists. You can reach us at 402-390-9291 or get started here. In addition, you can email us at info@enchantedhoneymoons.com.