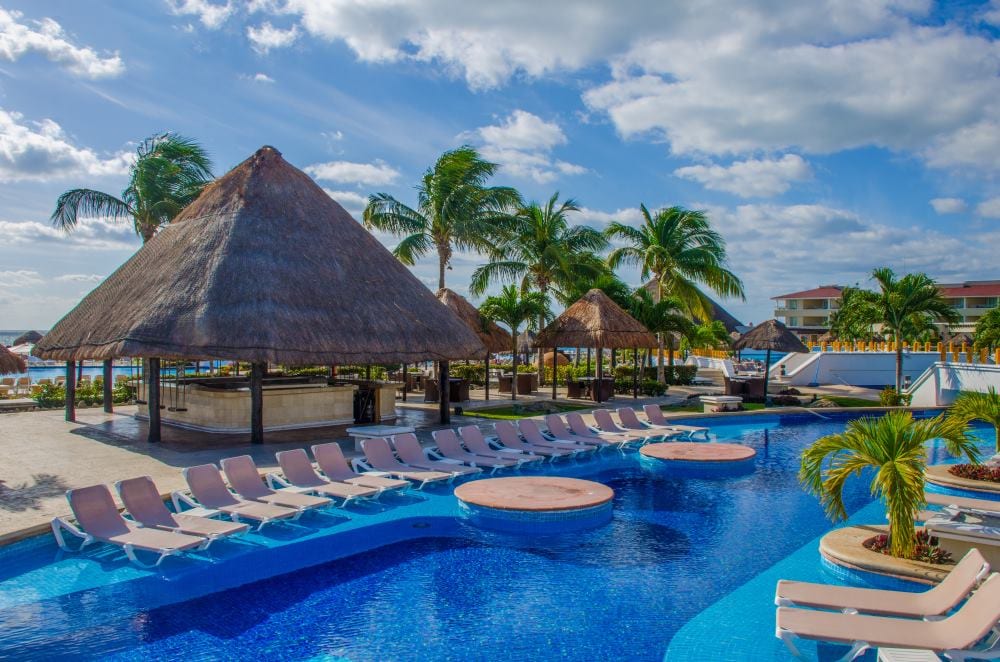 31 Jan

Top 5 Best Things About Moon Palace Cancun

RSVP for our Mexico & Caribbean Honeymoon Event at our office on Tuesday, February 11, 2020, and enter to win a 3-night stay for 2 adults at Moon Palace Cancun!

Moon Palace Cancun is one of our favorite resorts to recommend to our clients for their honeymoons. It is such a versatile property, with tons to do in a romantic and gorgeous setting. In addition, the Palace level of service is unbeatable. You'll love the romantic extra touches for honeymooners, such as gorgeous love-filled suites, private dinners on the beach and more.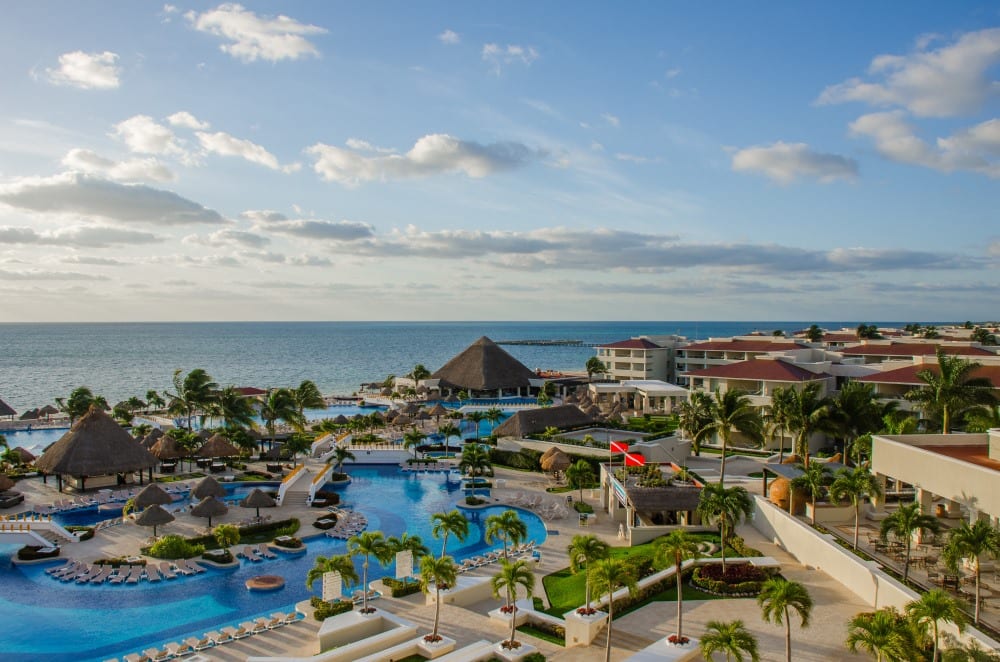 Read on for everything we love about Moon Palace Cancun Mexico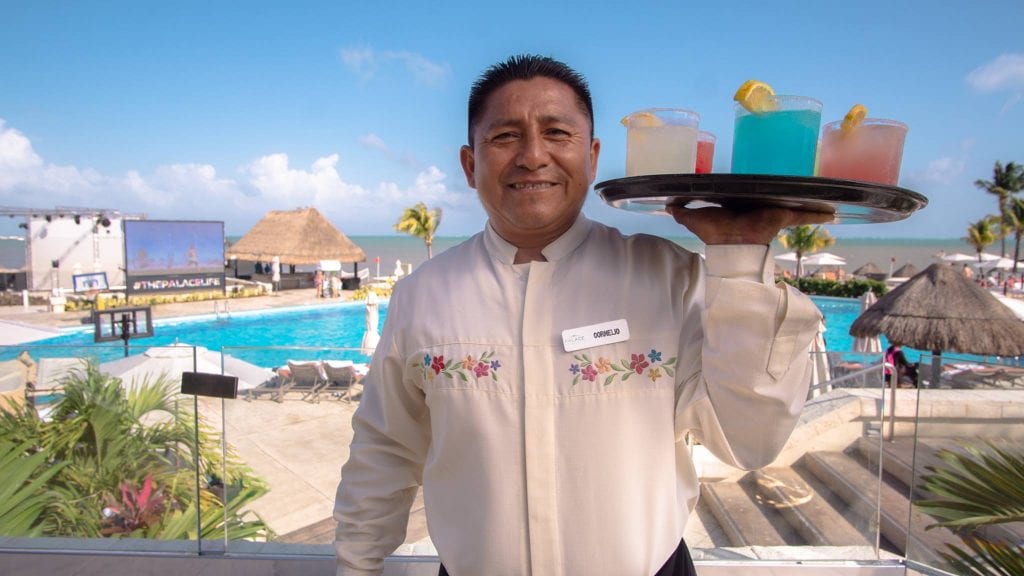 1. The Service at Moon Palace Cancun
My husband and I spent four days at Moon Palace Cancun, Mexico in 2017 and we absolutely loved it! We went with family, but we can't wait for the chance to go back to just the two of us. It is an amazing option for couples, especially for honeymoons. One of the greatest aspects of the property is the exceptional service. We never waited too long for anything, and by the end of our stay, we were using the phrase "my pleasure" because anyone staying here will hear this nonstop from the hotel staff! Everyone is super friendly and even more so for honeymooners,

2. The Gorgeous Suites & Huge Balconies
Our rooms were spacious and comfortable, with the most comfortable bed and a giant whirlpool jacuzzi. The balcony was large enough for a table and chairs plus a day bed, and it was covered from the shade and private.
3. The Pools
If you are a pool person, you'll love Moon Palace Cancun for your honeymoon. There are nine – yes, you read that correctly! – nine outdoor pools. There is an Olympic pool, a half-moon pool, the "Peruvian pool", an adults-only pool, and five pools that have swim-up bars. We spent most of our time at the half-moon pool one day, then spent an entire day at the secluded pool outside Los Tacos. The number of pools meant we never had to search very hard for a spot for our entire family – even with all 14 of us! 
4.The Food
We had our share of great meals at The Grand during our four-night stay. I especially loved JC Steakhouse, where I had an amazing seared ahi tuna steak. I also really liked the Caribeno for breakfast and lunch. This buffet was always so fresh (as were the rest of the restaurants!), and I loved that they had healthy options like overnight oats and grilled tomatoes. I also loved that snacks and lunch items could be ordered and enjoyed without leaving your cabana at the pool! Try Los Tacos for a variety of unique and traditional tacos. We even ordered a giant spread of room service for breakfast one morning – they told us it was their largest room service order yet! – and everything was fresh, warm, and delicious.
5. The Luxurious Spa Services
The spa at Moon Palace is one of the best I've experienced at an all-inclusive property. It is absolutely huge and offers a wide variety of services. The spa staff is extremely friendly and skilled and they make you feel totally relaxed from the second you step inside. For honeymooners, we suggest booking a couple's massage for incredible relaxation and romance.
Enchanted Honeymoons Travel | Destination Travel | Best Packages
Our ultimate goal is to make the vacation planning process as stress-free as possible. Planning your perfect honeymoon, destination wedding, romantic getaway or vacation of a lifetime has never been easier with Enchanted Honeymoons.
Contact us today at (402) 390-9291 to book your next getaway or get started here.
Recent Articles