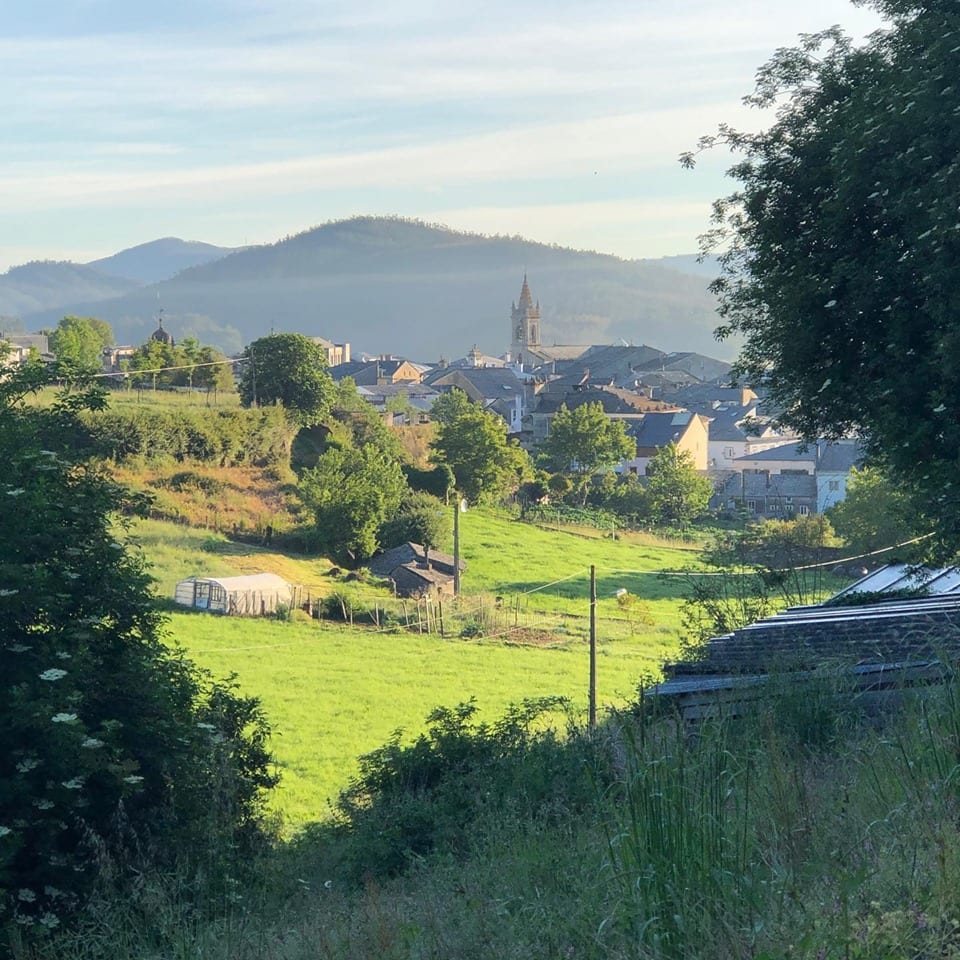 11 Jul

Camino del Norte: An 8-Day Hike Through Northern Spain: Part 1
Camino del Norte: An 8-Day Hike Through Northern Spain
Part 1: Bilbao + the First 4 Days of the Hike
---
Our family friend and Courtni (she's also our outside agent Teresa's daughter!) completed the daunting Camino del Norte hike in Northern Spain. The full route is over 800 kilometers long, which would take about 35 days to complete. Courtni and her group, including father Jeff, decided to hike from Mondonedo to Santiago. The 150 km hike took them 8 days to complete. In order to receive a compostela – the certificate which proves you've completed the Camino – you must hike at least 100 km.
Let's start from the beginning of Courtni's journey and look at her full itinerary at a glance:
---
5/26: 8 pm flight from Chicago to Bilbao, Spain
5/27 Land in Bilbao at 4:15 PM local time.
5/28: Stay in an AirBnB in the Old Town area of Bilbao.
5/29: Private transfer from Bilbao to Mondonedo, about a 4 hour trip.
5/30: Hike Mondonedo to Abadin: 16.8 km (10.4 miles).
5/31: Hike Abadin to Vilalba: 21 km (13 miles).
6/1: Hike Vilalba to Baamonde: 14.6 km (9.9 miles).
6/2: Hike Baamonde to Miraz: 13 km (8 miles).
6/3: Hike Miraz to Sobrado dos Manxes: 25.6 km (15.9 miles).
6/4: Hike Sobrado dos Manxes to Arzua: 22 km (13.7 miles).
6/5: Hike Arzua to Arca: 18 km (11.2 miles).
6/6: Hike Arca to Santiago: 21 km (13 miles).
6/7: Explore Santiago + afternoon trip to Padron via taxi.
6/8: Day trip from Santiago to Finisterre and other coastal towns.
6/9: Fly from Santiago to Dublin with a 5:05 PM departure and overnight in Dublin.
6/10: Fly from Dublin to Chicago, arriving 2 PM local time.
---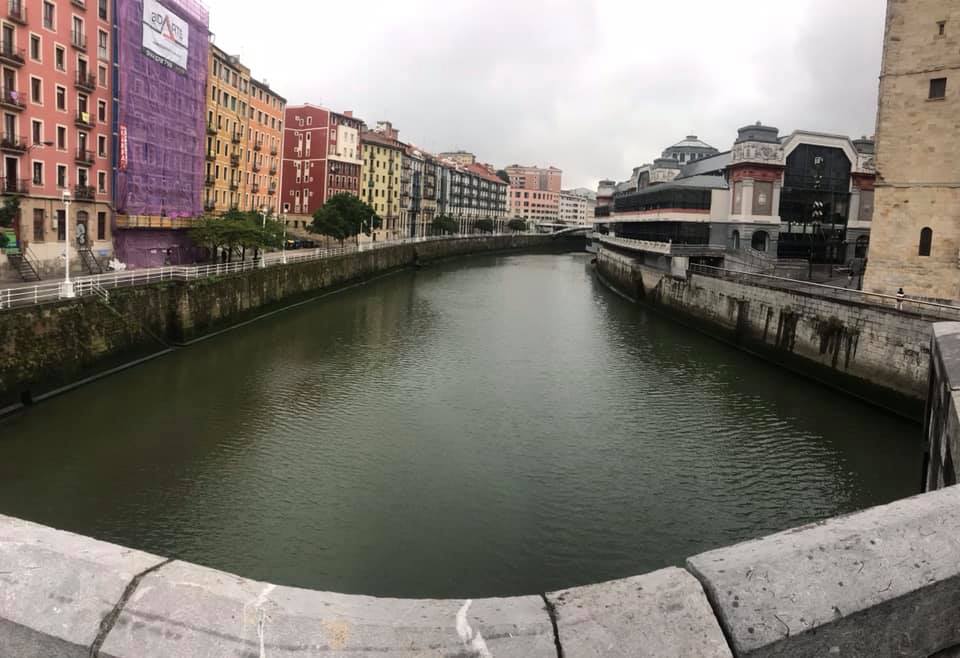 Day 1 (5/28): Bilbao
For the purposes of this article, we are going to refer to Bilboa (5/28) as "Day One" of Courtni's trip since it is the first full day. Courtni and her group arrived in Bilbao at 4:15 PM local time and stayed at an AirBnB in the Old Town area.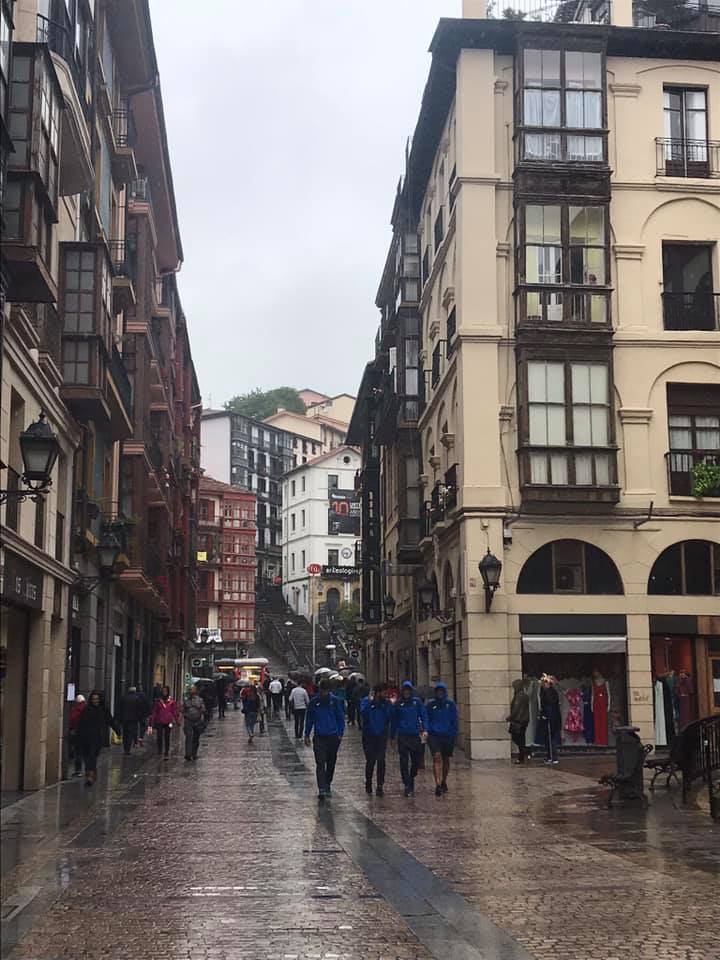 The Casco Viejo "Old Town" is the oldest and most historical area in Bilbao, with narrow streets and winding alleys, plus many restaurants and bakeries.
While in Bilbao, Courtni and her group also explored La Ribera Market. This market houses dozens of stalls selling everything from fresh fish and vegetables to hot tapas and takeaway meals.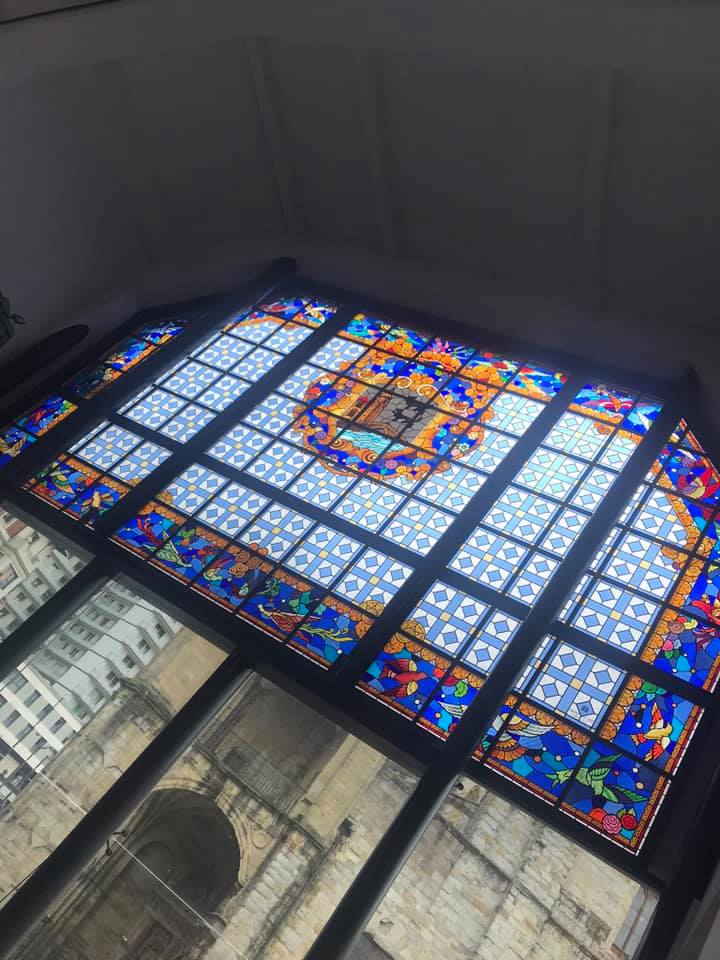 Art is a huge part of the culture in Bilbao. It is home to a Guggenheim Museum, but you'll also notice street art everywhere you turn. Courtni notes that both the train station and the Ribera Market have beautiful stained-glass windows that tell stories of the region.
The Guggenheim Museum is an enormous abstract structure with a variety of outdoor sculptures including a bronze spider with an egg sac and a scottie dog made of living flowers. They also have temporary installations like the fire fountains, which only come on in the evenings.
One important piece of advice is to use the Nervión River which cuts through the city as your guide while exploring Bilbao.
---
Day 2 (5/29): Private Transfer from Bilbao to Mondonedo
On the second full day, Courtni and her crew made the 4 hour jounrey to Mondonedo. They used a company called UrbanTaxi, which specializes in getting hikers to small towns on the Camino route.
Here they stayed the night in the Hotel Montero. Hotel Montero is part hotel and part albergue, otherwise known as a pilgrim's hostel.
---
Day 3 (5/30): Hike Mondonedo to Abadin
On Day 3, Courtni and her group began their hike of Camino del Norte. On this first day they hiked 16.8 km (10.4 miles). The group stared out by passing through the Cathedral Square in Mondonedo, which is where you can choose one of two paths out of the city on your way to Abadin. One is shorter but steeper, while the other is a more leisurely path (though still plenty of climbing involved!). Their group decided on the more leisurely route.
The first day was hot and hilly and they soon learned there were no services on the path – as in no cafes or bathrooms for breaks. There was one small homeshare that the group came across at the very beginning of the day that offered tea, but they didn't stop there because they assumed there would be more along the way. Luckily they packed enough food and water for the 5 hours of hiking to the next town.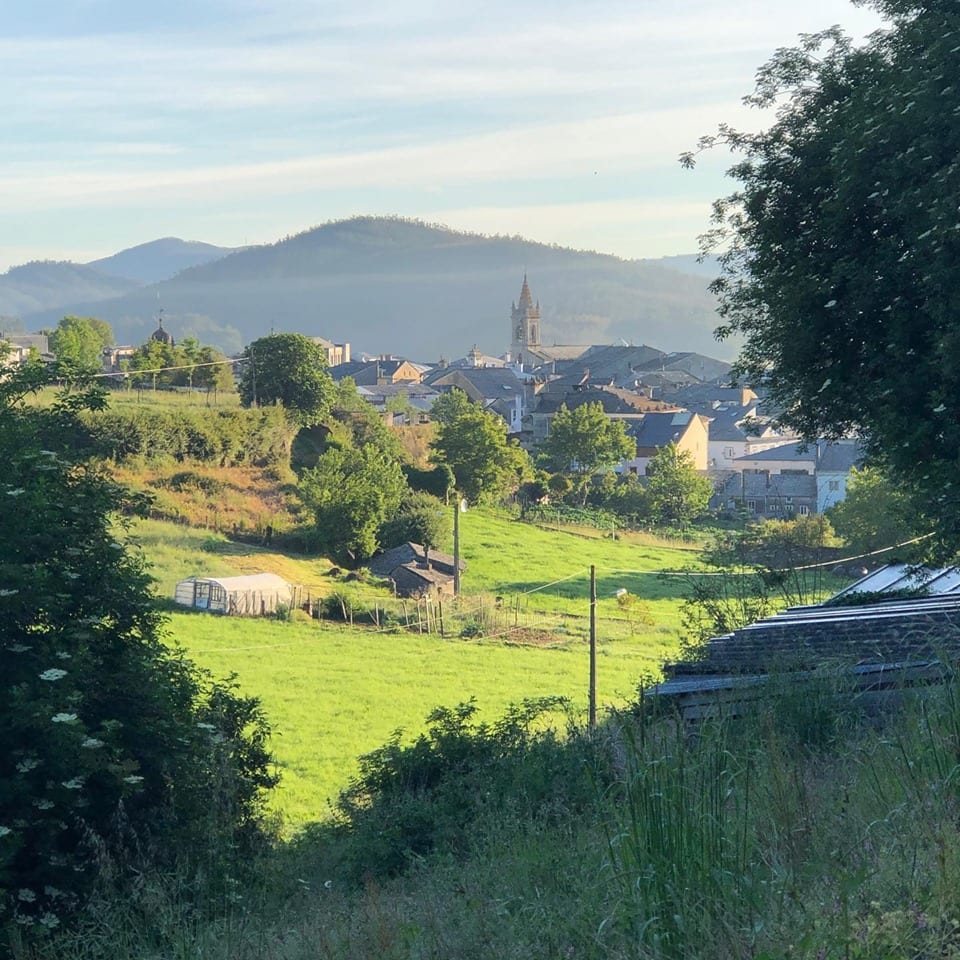 After the 5 hour hike, the group checked into the albergue, or pilgrim's hostel. It cost 6 euros per night but was a surprisingly great facility – clean, shared bathrooms, plenty of bunk beds and even a kitchen. They went to the local grocery store for cured meats, cheese, olives, and bread for dinner and breakfast the next morning. There are cafes in Abadin, but they didn't open for dinner until 8-9 PM. As you can imagine, the group was exhausted so they opted for their groceries!
---
Day 4 (5/31): Hike Abadin to Vilalba
On the fourth day of their trip and the second day of their hike, the group set out for Vilalba. The hike from Abadin to Vilalba is 21 km (13 miles).
About 4 miles into the hike, the group stopped at an albergue in OXistral for refreshments. The woman hosting made the group tea, coffee, tortilla Espanola (a favorite for hikers including fresh eggs, cheese and potatoes), croissants, and torta de Santiago (an almond cake).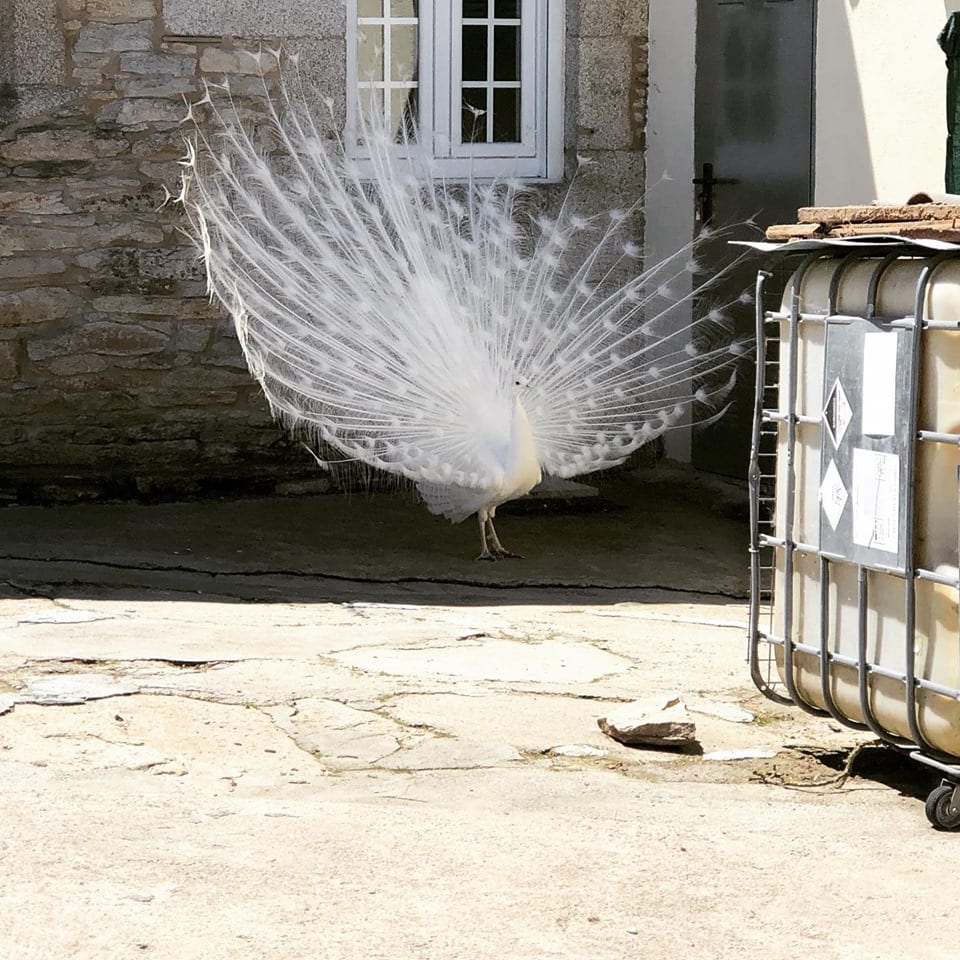 Though Day 2 of their hike was another hot day, they did witness a spectacular sight: a brilliant all-white peacock.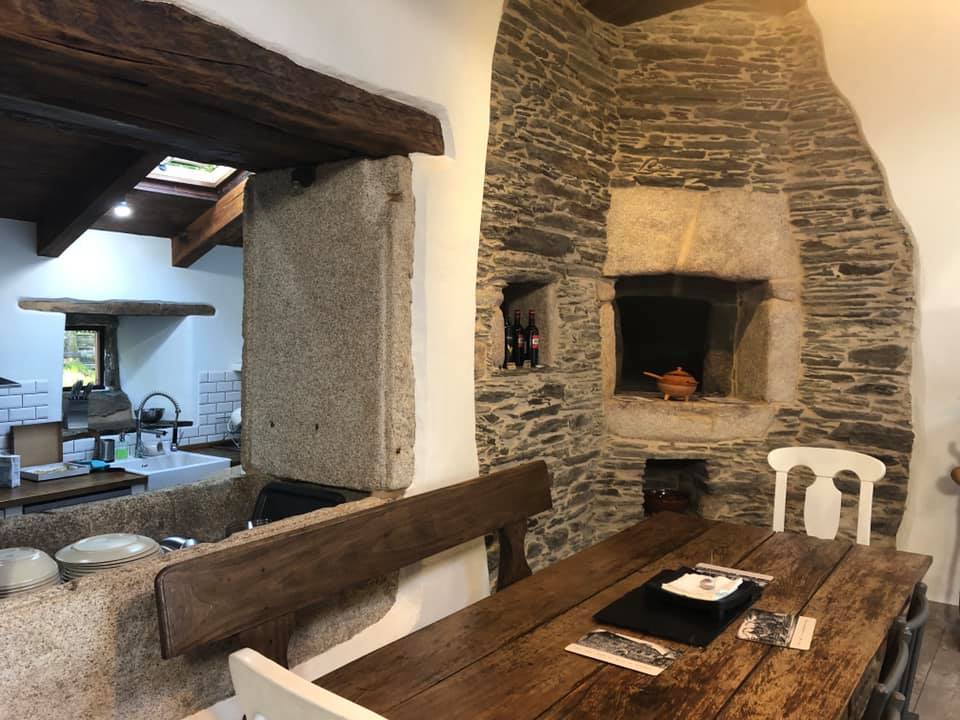 While on the trail, a man drove up to them with an ad for an albergue in Vilalba. They decided to take him up on the offer and stayed there that night at the Albergue Turístico Castelos, pictured above. It had semi-private rooms, laundry facilities, and was located on the far end of the city which would give them a head start on their hike the next morning.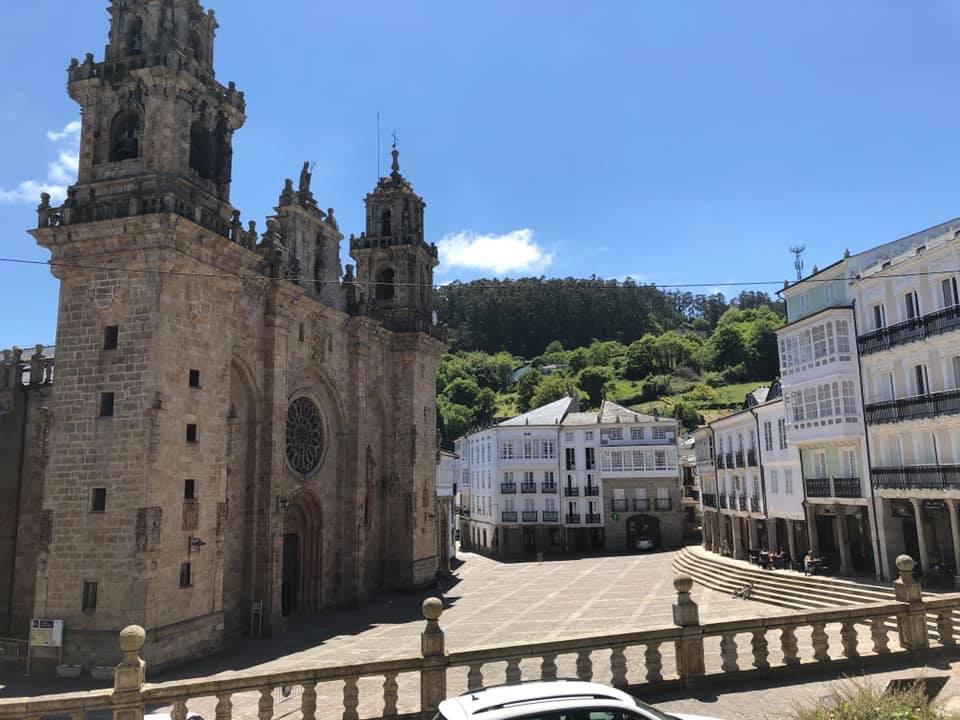 Vilalba is bigger than Abadin and Mondonedo so the group spent the evening exploring the city and drinking wine at a cafe with other "pilgrims" before heading to bed early.
---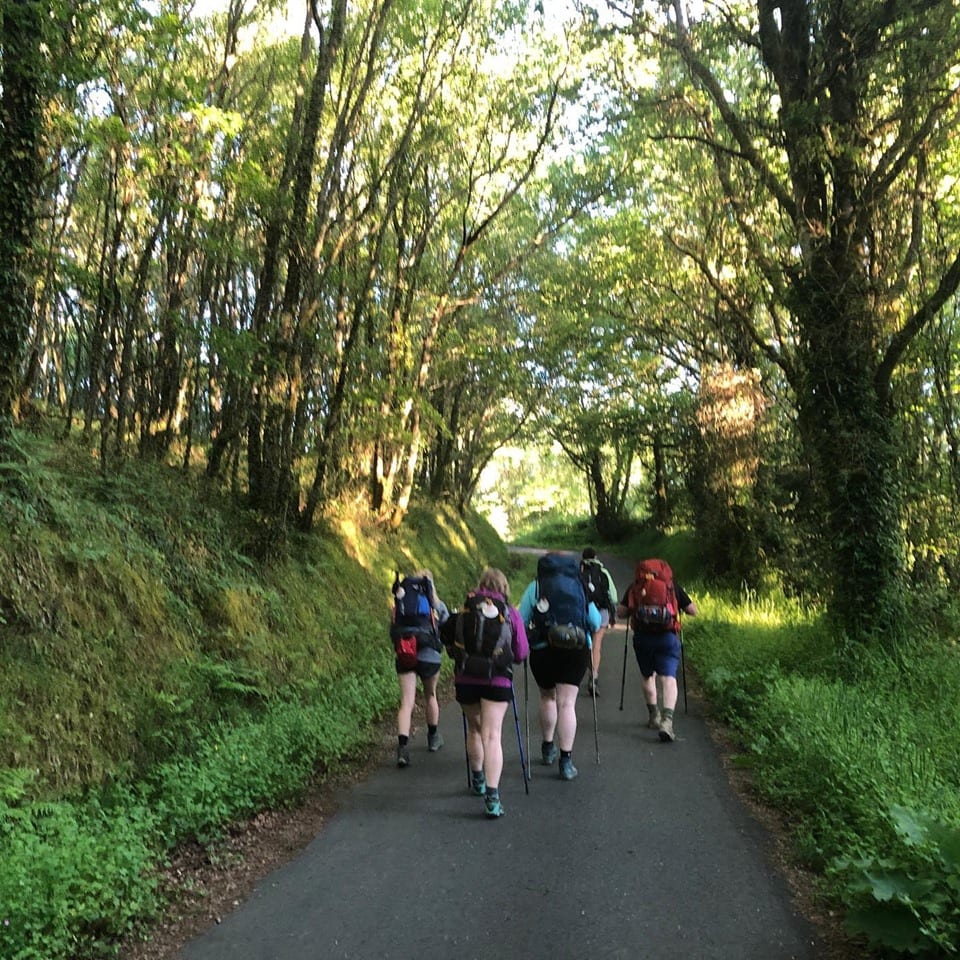 Day 5 (6/1): Hike Vilalba to Baamonde
The third hike day was shorter than the previous day, but not by much. They hiked about 15.6 km (9.9 miles) to the town of Baamonde.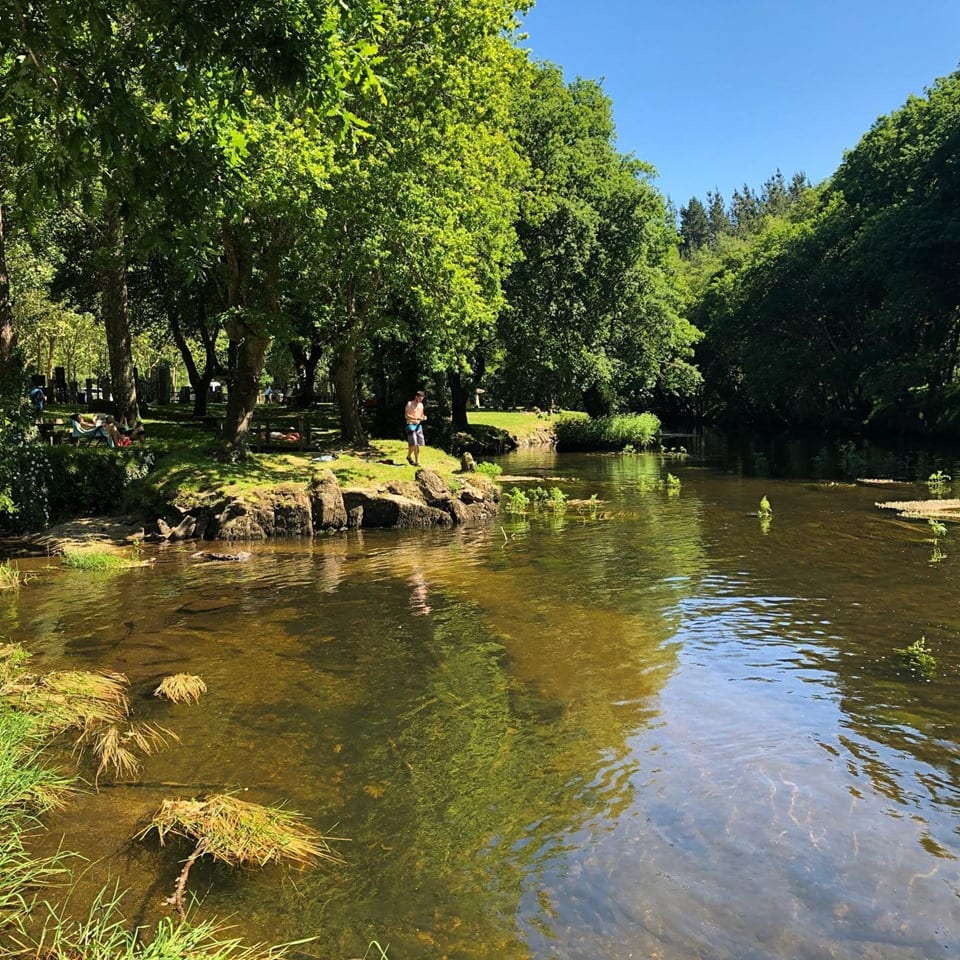 Although this was the hottest day of the trip, the hiking was overall smooth and they ended up loving Baamonde. It had the best food and a beautiful park and swimming hole.
The group ate at KM101, a restaurant named because it's located 101 km from Santiago, the final destination of the Camino.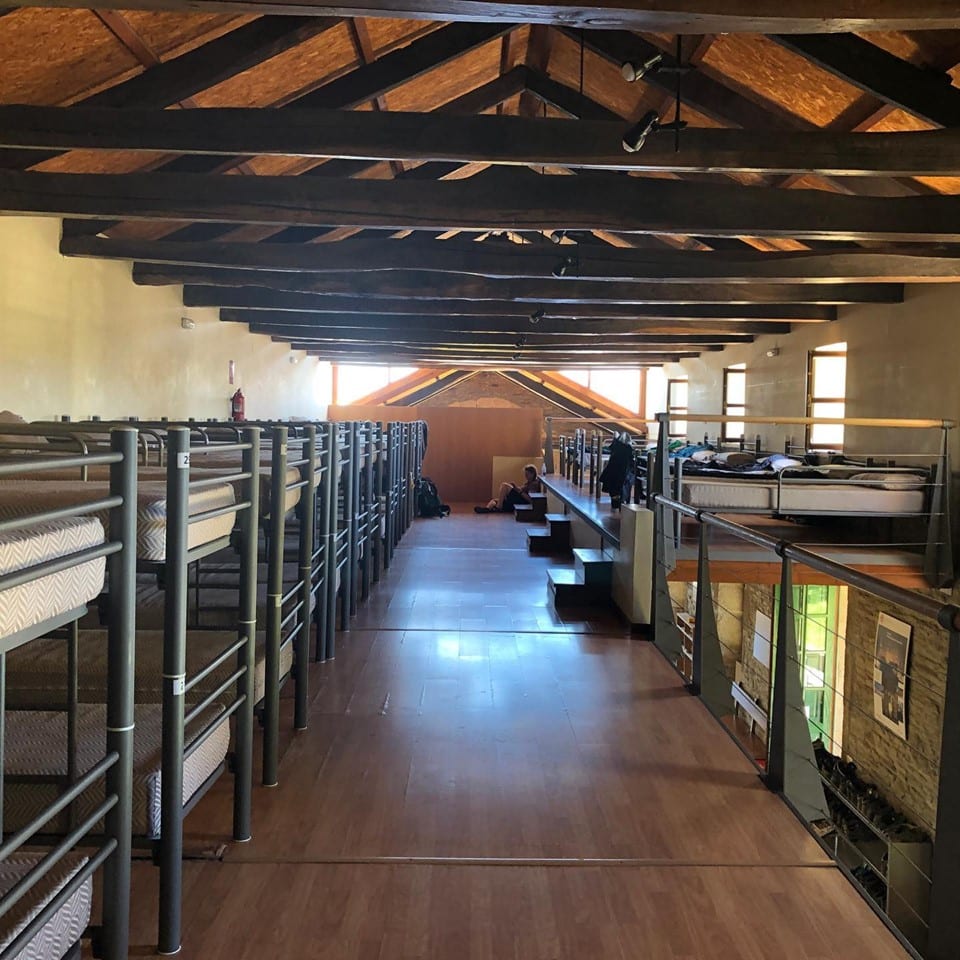 That night they stayed at the Albergue de Peregrinos de Baamonde.
---
Day 6 (6/2): Hike Baamonde to Miraz
The fourth day of their journey took them 13 km (8 miles) from Baamonde to Miraz. Miraz is very small so they made a stop for dinner and breakfast supplies on their way in. They cooked at their hostel, the Albergue de San Martin, and enjoyed their time with the hosts. The hostel is run by the Confraternity of St. James, UK. Volunteers take two-week shifts to man the lodging and make breakfast for the hikers. While all of the lodging on the Camino was very cheap (between 6-10 euros per night), this place only asked for donations, whatever you could give.
Stay tuned for the last 4 days of Courtni's journey, plus details of her time spent in Santiago.