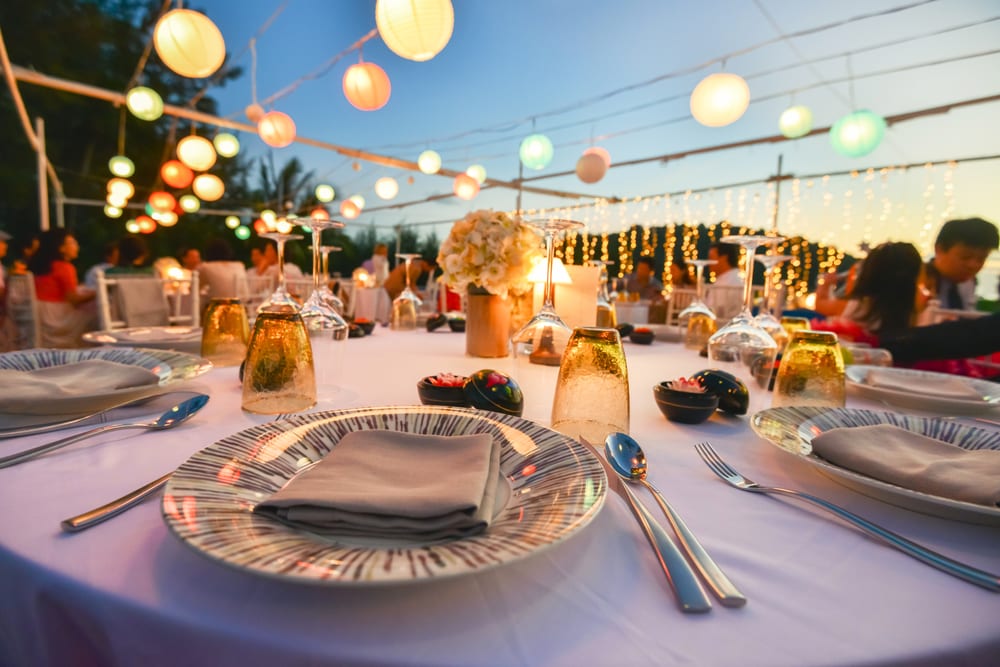 05 Dec

Destination Wedding Etiquette Dos & Don'ts

You just RSVP-ed to your friend's destination wedding. What now? Below we break it all down for you.
What to expect, what to pack, and what to avoid when it comes to destination wedding etiquette.
Do: Treat a destination wedding like a vacation.
The bride and groom realize that this is a large expense for most destination wedding guests. They want you to enjoy yourselves. Feel free to stay extra days, come early, even stay at a different resort if you would like! As long as you are at the wedding ceremony and reception, you are free to do what you wish in destination!
Do: Be prepared for the cost of attending the destination wedding.
According to an article published by Huffington Post Canada, a destination wedding guest should expect to pay anywhere between $1600 to $2500 to attend. This will generally include everything you need — flight, hotel stay, food, drinks, even transportation to and from the airport.
Do: Look to the invitation for all  you will need to secure a reservation for the destination wedding.
As the bride and groom will receive perks for each reservation registered through their travel agency, it is best to stick to their booking instructions opposed to attempting to confirm everything on your own.  Not only will the bride and groom miss out on extra benefits, but you'll be on your own if anything goes awry during your travels. Destination wedding guests should go to the travel agent in charge of your trip, the wedding planner, or the maid of honor with any questions. Avoid bothering the bride or groom with a bunch of questions and definitely do not go to them directly with any problems.
Do: Know what to pack so you are prepared for all wedding events.
Pay special attention to any dress code guidelines on the invite. Oftentimes the resorts themselves have dress codes for evening events (including formal restaurants). Or the bride may have a certain color she wants all of her destination wedding guests to wear at the ceremony.
Don't: Bring a gift with you to the destination wedding.
Instead, send them the gift before or after the trip. According to HuffingtonPost Canada, the bride and groom should not expect a gift from every destination wedding guest. Many destination wedding guests will opt to send a gift anyway.
Do: Come fully prepared for the trip and wedding, including having all of your necessary documentation.
Check all requirements for the destination you are traveling to. For example, Jamaica requires that your passport is still valid for six months after your departure date. You may also want to consider padding your trip with an extra day or two before the actual wedding ceremony to ensure that you do not miss it if you have any flight delays or cancellations.
Don't: Break commitment!
If you RSVP to a be a destination wedding guest, you should be as close to 100% positive you can attend as possible. Of course, emergencies can happen, but you should not go back on a RSVP unless absolutely necessary. This is especially important if you are in the wedding party. Do not commit to being a bridesmaid unless you fully intend on going.
Don't: Bring kids if they are not invited.
The only people who should attend the wedding are those whose names are included on the invite. If you have kids and do not see their names on the invite, the couple is likely opting for an adults-only event.
Don't:  Bring a plus one just because you can.
If your invite includes a plus one, only bring someone that you know will have a good time and add to the wedding. Do not invite anyone who will hinder the trip in any way. If your invite does not include plus one, it's considered impolite to ask the bride or groom if you can bring a guest anyway. This will just add stress and possibly some tension between the two of you
Don't: Complain about the heat.
If you are attending an August wedding in Puerto Vallarta, you should expect that it is going to be warm. Trust us, no one is more aware of the heat than the bride and groom!
Don't: Post pictures without permission.
Generally, any pictures that do not include the bride or groom or large-scale photos or videos of the ceremony are OK to share. If you take a picture with the bride, ask her if it is okay to post. She may not want anything posted until she has posted something herself, especially if the couple is paying for professional photography.
Don't: Be an idiot.
This goes for all wedding guests, but a destination wedding guest especially. Destination weddings require a lot of contracts on the bride and groom's part, and any breaking of the contract will lead to extra costs and stress for the couple. Many destination weddings will be held at an all-inclusive resort, meaning the alcohol is unlimited and always available. Drink with caution and don't show up wasted to the ceremony or reception. Keep it classy!
Enchanted Honeymoons Travel | Destination Travel | Best Packages
Call us today to speak to one of our Destination Wedding Experts. You can reach us at (402) 390-9291 or get started here. 
Recent Articles on Destination Weddings