23 Jan

Everything You Need to Know About a Disney Honeymoon

If you have always dreamed of a Disney honeymoon, you've come to the right place!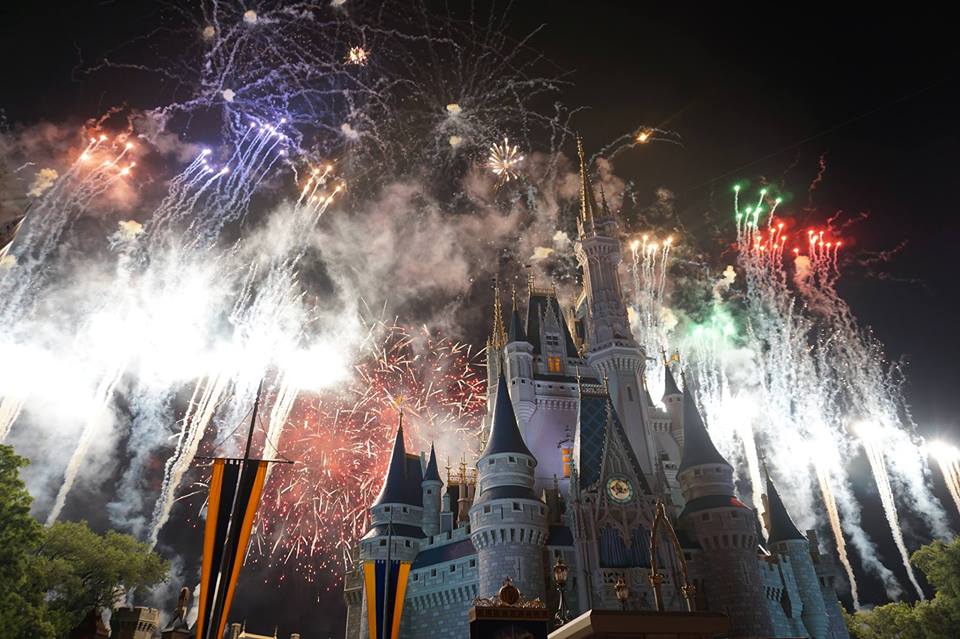 Why Honeymoon at Disney?
The Disney Parks are famous for their unparalleled hospitality for each and every guest, but they really kick it up a notch for visitors who are celebrating a special occasion. Honeymooners are no exception. You're Enchanted Travel honeymoon expert will be sure to tell cast members (Disney employees) why you're taking this special trip, especially when booking your room, checking in, and making dining reservations. You never know what little surprises await just around the river bend: free desert, special ride, and parade perks, or maybe even a special phone call from Mickey Mouse – not to mention attention from guests and cast members congratulating you throughout your stay.
Honeymooning at Walt Disney World can be a lavish experience, and it's easy for the expenses to add up. But there's no need to wish upon a star: the Disney Honeymoon Registry helps your wedding guests fund the honeymoon of your dreams. By using this online service (complimentary for Disney Resort Hotel couples), your friends and family can choose gifts and experiences directly from a Disney honeymoon catalog, including dining and theater packages, park tickets, a carriage ride – even a VIP safari!
Here are some frequently asked questions about honeymooning at Disney:
When Should We Go on our Disney Honeymoon?
Although your wedding might be in August, summer is Walt Disney World's muggiest and most crowded season. Stick to spring and mid-fall, and avoid holidays and school breaks in order to guarantee a less crowded and more romantic honeymoon. There is nothing wrong with having a honeymoon a few months after your wedding.
How long should we stay on our Disney Honeymoon?
There's so much to do at Walt Disney World. No one can see everything in one visit, but with a little planning (and scheduling in some downtime), you can spend your post-wedding days in bliss, not stress.
How long you stay is up to you. If you want to make sure you get in all tons of attractions and activities, you are going to need a week. The good thing is that longer your stay, the cheaper park tickets become each day. With a week, you can go to one park each day, which is plenty of time to ride all the rides (assuming you planned ahead and have FastPasses), see a show or two and relax. On days you are not at the parks you can enjoy the other many attractions at your resort or in the surrounding areas.
If you do not want to spend your whole honeymoon in Disney World, I recommend going for 2 days. This is enough time for you to hit many of the park highlights; just pick the attractions that matter most to you.
Why should we stay at a Disney Resort for our Disney Honeymoon?
Disney resorts are going to be more expensive than nearby hotels, so by looking only at the budget you may think you want to stay outside of Disney. When you look into the benefits of staying at a Disney resort, you may find that it's worth the extra money.
Extra Magic Hours – If you stay at a Disney resort, you are allowed to experience Extra Magic Hours. This is an hour before or after a park opens for the public where only resort guest are allowed in parks. This extra hour can mean several short lines to the most popular rides.
Fast Passes – Guests staying in a Disney Resort are able to book fast passes 60 days in advance, as opposed to 30 days in advance for everyone else. For the most popular rides, it can be difficult to get a Fast Pass if you don't book within minutes of your 60-day mark.
Extra Disney Magic – A lot of extra Disney magic will happen at your resort. You may find surprises in your room or get a few extra fast passes. In addition, you may have many more dining options in the resorts.
Ease of Transportation – By staying at a Disney resort you can take a bus to get anywhere. Beyond that, you are always close to a Disney Park.
Where should we stay for our Disney Honeymoon?
Four Seasons Resort Orlando
If you have the money, the Four Seasons is our top recommendation for a honeymoon stay at Disney for many reasons. The Four Seasons luxe rooms feature marble bathrooms and in-mirror televisions. In addition, the Four Seasons has the largest guest rooms by square foot in Orlando. Honeymooners will enjoy the simple detail of having do not disturb buttons at the side of the Four Seasons bed. Out the balcony, you will have a perfect view of the evening fireworks show.  Here you will also find the only adult-only hotel at Disney.
Disney's Animal Kingdom Lodge and Villas
The best part about staying at the Animal Kingdom Lodge is being in the middle of all the animals. From Savannah rooms, guests are able to see animals out in the fields. There are even viewing stations that include night vision binoculars.
For dining, there are several options with the most well known being Jiko – The Cooking Place.  This fine dining restaurant serves African-style food cooked in wood burning ovens. For an extra-special night, you can book a meal and a safari together!
Disney's Port Orleans Resort
A more budget-friendly option, the Disney's Port Orleans Resort, located in Disney Springs, has a cozy southern feel. Stroll the quaint streets of the French Quarter, or the more rustic Riverside area. Here you'll find tree-lined passageways and horse-drawn carriages. If you enjoy jazz music, the Scat Cat's Club is a great lounge to visit.
We love Disney honeymoons! For more information, call us at 402-390-9291 and ask to speak to our Omaha Disney Travel Agent, Andy Baker.