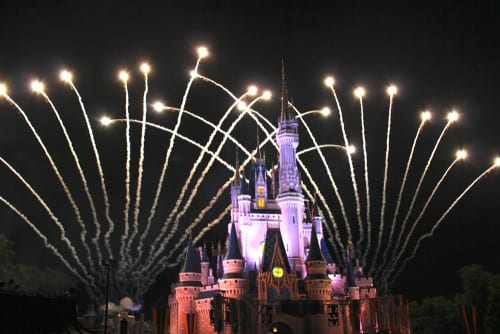 04 Jul

Fourth of July Celebrations at Disney Parks

Finding yourself at Walt Disney World Resort this Fourth of July? You're in luck! We've rounded up all of the best things to do for Independent Day at the parks. If you did not plan ahead this year, don't worry! Disney puts on a spectacular show for the Fourth of July every year, and our Disney specialists at Enchanted Travel can help you plan for July 4th, 2020. Check out everything the parks have to offer guests for this fun holiday below.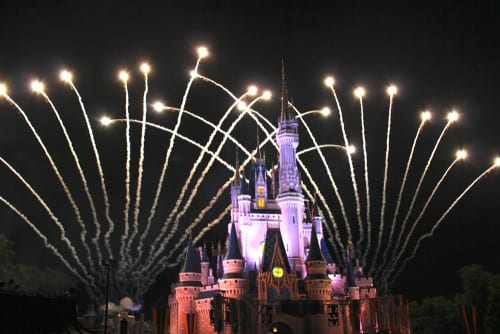 Fourth of July Celebrations at Magic Kingdom
---
1. Disney's Celebrate America! A Fourth of July Concert in the Sky
The main attraction on the Fourth of July at Magic Kingdom is "Disney's Celebrate America! A Fourth of July Concert in the Sky". On both July 3 and July 4, park guests can enjoy a spectacular fireworks show set to patriotic tunes starting at 9:15 PM EST. PLUS, if you're not able to be at the park IRL, you can view the live stream of fireworks display on the Disney Parks Blog.
2. The Muppets Presents…Great Moments in History
Join Miss Piggy, Kermit, Fozzie Bear, and other favorite muppet friends for this special presentation. During the show, the muppets reenact some of the greatest moments in American history. It is performed multiple times each day near the Hall of Presidents in Library Square
3. Hall of Presidents
Honor our country's past Presidents at the infamous Liberty Square show, Hall of Presidents. It includes all 45 U.S. Presidents, including their history in office. Plus, you'll get an education on the history of the prestigious presidency while you're there.
4. The Flag Retreat
The Flat Retreat takes place every day at 5 PM EST on Main Street U.S.A. Here, guests pledge allegiance to the flag. In addition, get in the Fourth of July mood with patriotic songs as the flag is lowered. Each day, a veteran is selected as the honored guests. In addition, you can check with City Hall to see if availability is open for your veteran loved one.
Fourth of July Celebrations at Epcot
---
1. IllumiNations: Reflections of Earth & The Heartbeat of Freedom
"IllumiNations: Reflections of Earth" will come to an end on September 20th of this year after a 20-year run. Unfortunately, this means if you don't find yourself in Epcot this year over the Fourth of July, you won't be able to experience it next year. If you are at Disney this year, however, you'll be wowed by the patriotic Fourth of July grand finale of this beloved nighttime performance.
"The Heartbeat of Freedom" is a fireworks show that will begin immediately after the IllumiNations finale, which starts at 9 PM EST.
2. The Voices of Liberty
You can catch the Voices of Liberty performing some of American's greatest songs during Epcot's Fourth of July concert at the America Gardens Theater. Their are multiple showtimes: 5:30 PM, 6:45 PM and 8 PM EST on July 4. In addition, you can catch the group's performance inside The American Adventure pavilion at 2 PM and 3 PM EST.
3. More Patriotic Fun at Epcot
In addition to IllumiNations, the Heartbeat of Freedom, and the Voices of Liberty, guests can expect to find their fave Disney characters in their "Spirit of 76" patriotic attire at The American Adventure throughout the day on the Fourth of July.
Guests can also treat themsleves to themed treats and drinks in honor of the Fourth. You'll find these throughout the park, including Independence Day-themed cupcakes and special dining packages. Don't miss the red, white, and blue sangria and the Boom Berry Lemonade!
Fourth of July Celebrations at Disney's Hollywood Studios
---
Disney's Hollywood Studios celebrates the Fourth this year with the "Star Wars: A Galactic Spectacular" fireworks display. The show takes place on July 4 at 9:30 PM EST. The fireworks are Star Wars-themed with lasers, special affects and video projections of iconic characters and scenes from the saga. And of course, it is all set to the amazing film score.
Fourth of July Celebrations at Disney Springs and Disney's Animal Kingdom
---
At Disney Springs, you'll be enchanted by the incredible Fourth of July decor throughout the grounds. In addition, Disney's Animal Kingdom will be serving up specialty food and beverage items in honor of this favorite American holiday.
Call us today at 402-390-9291 to speak to one of our Disney Travel Agents in Omaha about booking your Fourth of July 2020 trip to Disney World next year! You can also get started here.