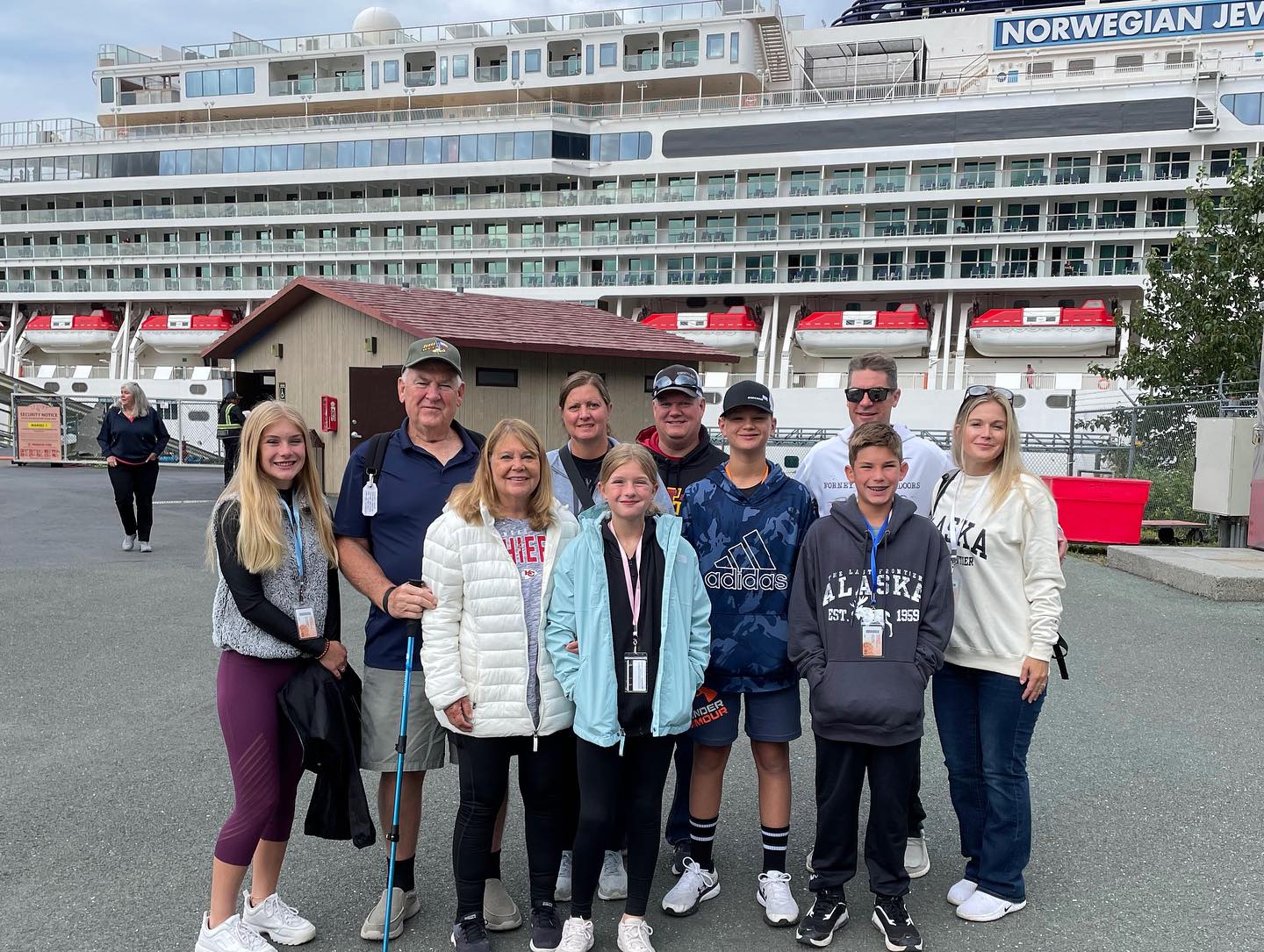 15 Nov

Group Travel 2023: Some of our Favorite Group Vacations of 2023

We love planning group travel for our clients! Whether you have a huge group, a multigenerational family, or just a handful of couples – we are here to help. Let's take a look at some of our favorite group vacations of 2023.
Group Travel 2023: Some of our Favorite Group Vacations of 2023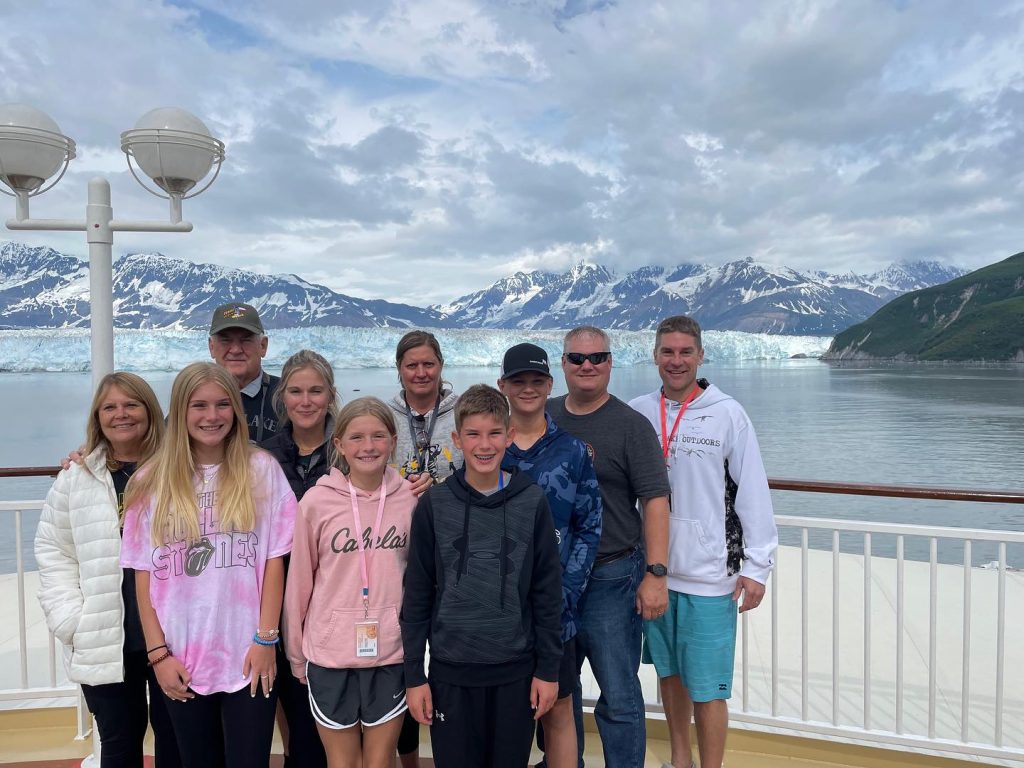 The Forney Family: Alaskan Cruise Multi-Generational Family Vacation
The Forney Family embarked on an 11-day Anchorage & Denali Alaskan Cruise on the Norwegian Jewel. They worked with Brandi to plan this unforgettable trip. The kids, parents, and grandparents all had an amazing time!
"Regina and I both want to thank you for putting together a wonderful Alaska trip for our family. I know these memories are something they will cherish for the rest of their lives. Our four grandkids "owned" the boat by the time we arrived back in Vancouver. They all loved the pools, the hot tubs, and the balcony rooms. The glaciers were beautiful. Our 10-year-old made lots of friends in the "splash" program and our 15-year-old made several new friends in their assorted teen activities. The endless ice cream was a huge hit with the two boys. The hotel in Seattle was nice and centrally located and the Grizzly Lodge in Denali was really neat being right next to the river – beautiful area!" Thank you, Ken, Regina, and the whole Forney Family!
Large Group Travel: Secrets Riviera Cancun
We love planning huge group trips! Becky and her group worked with Marissa to plan their trip to Secrets Riviera Cancun earlier this year.
"Thank you so much for helping us plan a wonderful group vacation. We really loved the resort. It was the perfect combo of laid-back but party if you wanted to – lots of entertainment at night! Pretty much exactly what we were looking for. The food was great too! Our whole group loved it, and all agreed that we would totally go back!" Thank you, Becky!
30th Birthday Getaway: Secrets Wild Orchid
Brett and Brianna celebrated their friend's 30th birthday at Secrets Wild Orchid in Montego Bay. This adults-only, all-inclusive resort sits on a gorgeous peninsula with a mile-long beach. It is a great property for couples, groups, honeymoons, and destination weddings.
"The water was gorgeous. Being right up on the beach was everything that we needed for a little escape. The resort was clean and gorgeous. It was the perfect escape for our friend's 30th birthday getaway. If you are looking for crystal-clear waters, this is the place to be!" Thank you, Brett and Brianna!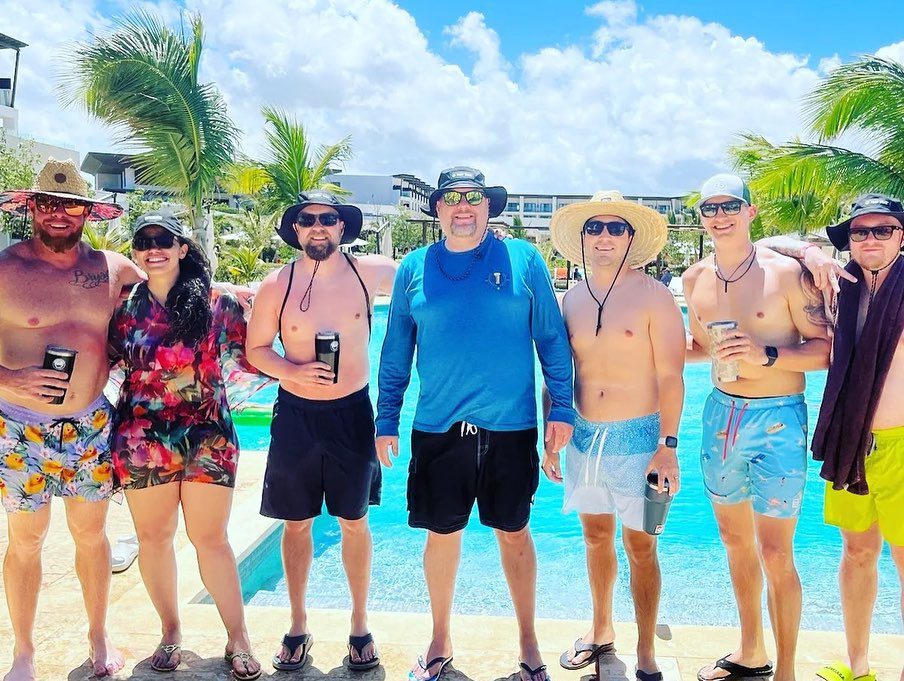 Reward Trip: Dreams Macau
Congrats to this group for earning their spots in the "Presidents Club" at their company! We love celebrating achievements like this with group travel. They worked with Krete to plan this reward trip to Dreams Macau in Punta Cana.
"The trip was great! Everyone had an amazing time, and they loved the resort. You also received some positive comments for how well you did with the organization side of things. Thank you for everything, you have been great to work with!" Thank you to Ryan and the rest of this amazing group!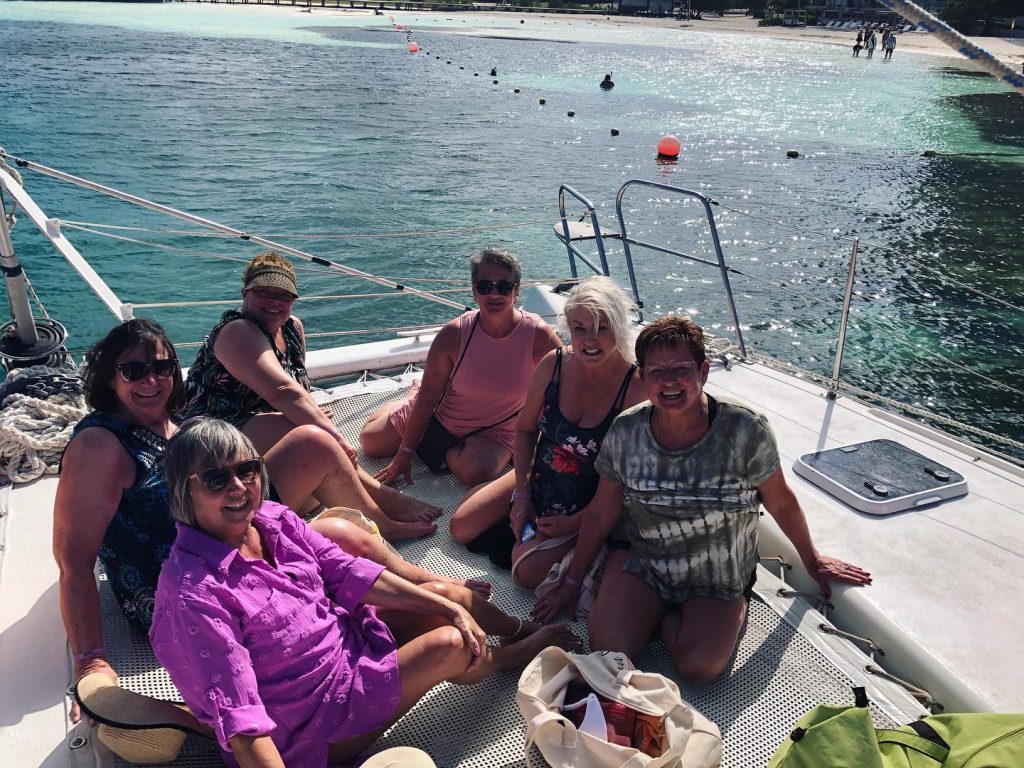 Girls Trip: RIU Palace Las Americas
Judi and her friends stayed at RIU Palace Las Americas in Punta Cana earlier this year. They worked with Jacki for this fun group getaway! This is the perfect resort for groups or couples.
"Jacki, thanks for such a great trip. Beautiful place, great staff, and smooth sailing. We're all having a great and relaxing time. Will definitely plan all future trips with you. Thanks for a wonderful trip." Thank you Judi and friends! We can't wait to help you with your next group travel experience.
Enchanted Honeymoons Travel | Group Travel
Call us today to speak to one of our Travel Specialists. Get started here. In addition, you can email us at info@enchantedhoneymoons.com.