28 Feb

Guide to a Vacation at an All-Inclusive with Kids

We love planning family vacations for our clients, and an all-inclusive vacation with kids can be great! If you have ever visited an all-inclusive resort pre-kids, you know the drill: plane ride, customs, then a welcome drink at the resort and you plant yourselves at the beach or pool for a week. Traveling to an all-inclusive with kids will require a little more planning and thought, however. With the right preparation – and preferably the right travel agent – your trip will be just as easy and enjoyable. We understand that planning a vacation can be stressful and time consuming, but the right steps in planning can make a really big difference in how much you enjoy your stay at an all-inclusive with kids. Read our tips below to get the most out of your stay.

What to Pack
Before we get started, there are a few things that you should pack for your stay at an all-inclusive with kids. These include:

Tons of sunscreen – you don't want to purchase this at the gift shop! You will pay a lot more at your resort for sunscreen than you will at home.
Medicine & bandages – another item you don't want to purchase in destination.
Yetis or other portable mugs to keep your drinks cold
Floating toys and some extra toys for the hotel room.

Dress Codes: Be sure to discuss the dress codes with your travel agent before you start packing, and definitely before you take off! All of the different names given to dress codes at different properties can be confusing. For example, "resort casual" can mean different things at different resorts. For the most part, it means you can't wear your swimsuit and cover up, cut-off shorts, or flip fops to any of the fancy restaurants on the property.
Don't be afraid to overpack underwear. Whereas for the majority of items in your suitcase, less is more, underwear is the outlier. This is especially true for a vacation at an all-inclusive with kids. We recommend packing 2 pairs per day so you always have a pair for before the pool or beach and afterwards. If you are going somewhere especially hot or humid, pack more.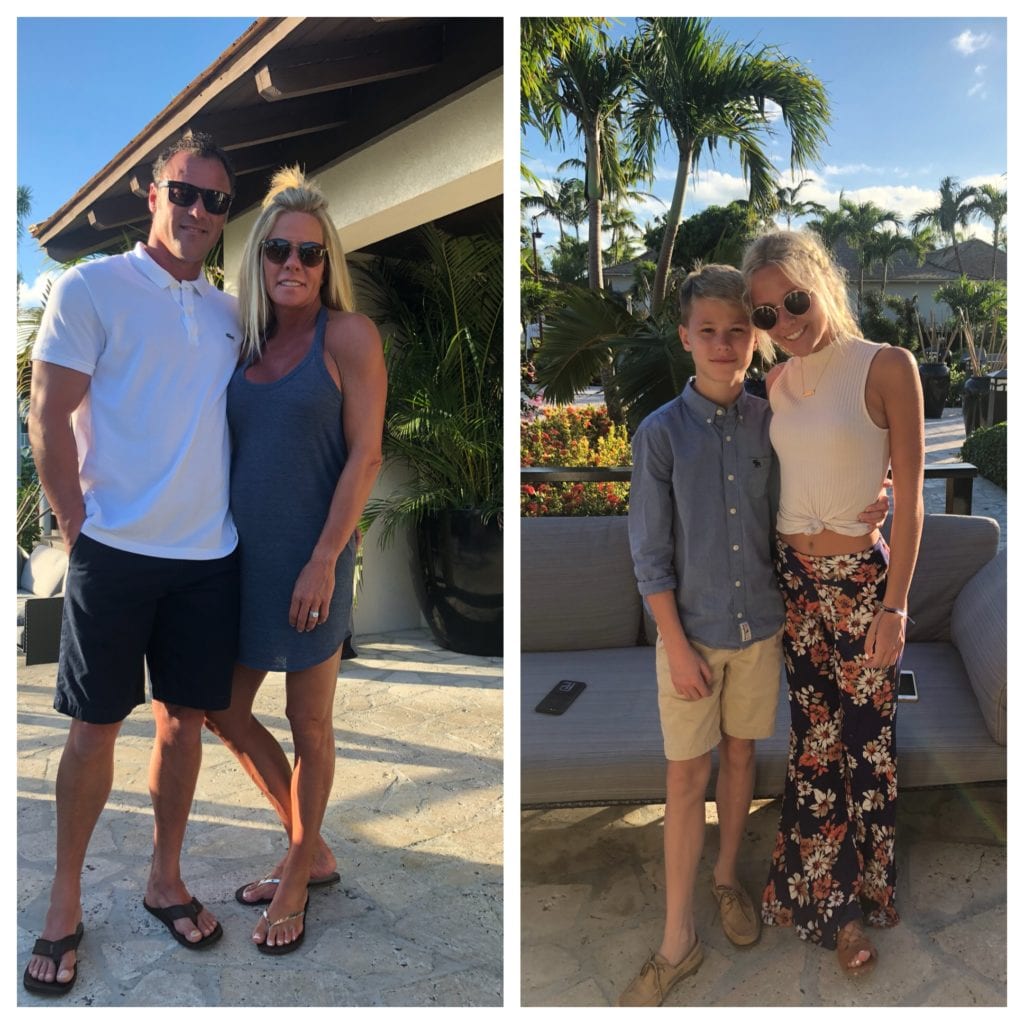 Other Things to Know Before You Go
Make sure to ask your Enchanted Travel agent to book a shuttle for you from the airport to the resort. You will want to do this before you leave and your travel agent should include this in your package.
Ask for a list of scheduled activities for the kids when you check in. Many all-inclusive resorts have kids and teen clubs, but a lot of these properties also have planned activities for children that don't require them to be dropped off at the kids club. Examples include special activities in the pool, kids silent discos, and more.
Make sure you ask about baby gear and supplies in advance. Your Enchanted Travel agent can help you find a resort that specifically caters to young kids and will have more supplies than others. For example, the Grand Palladium Punta Cana offer a wide assortment of baby products like formulas, food, diapers and toys. This is just one example of a very family-friendly all-inclusive resort with kids supplies. Your Enchanted Travel agent can give you many more options.

Food, Drinks & Tipping
It's important to note here again that you need to be aware of any dress codes. This is usually only a requirement for certain restaurants on your resort, so you won't be shunned from every establishment if you don't have the correct shoes. Just to be safe, and to ensure you can try any restaurant on the property, pack at least one pair of closed-toe shoes per person, and a shirt with a couple of buttons for each male, adult or child. For women and girls, just make sure you pack something other than flip-flops and swimsuit cover-ups.
Make sure to bring a lot of American bills for tips. Despite being all-inclusive, tips are very much accepted at most all-inclusive resorts. It will get you better service at the pools and bars as well, and often you will notice that staff members remember you from day to day, and you can bet they will remember how much you tipped them last time they saw you. You don't have to tip a ton; we usually advise a larger tip for your first drink at the pool, about $5-10 depending on how many you are ordering. After that, tip $1-2 per drink on the next few rounds. At meals, tip $1-5 for breakfast or lunch and $5-20 for dinner. Maybe throw in a few more bucks for a messy table from your kids!
Call us today to book your next vacation to an all-inclusive with kids. You can reach us at 402-390-9291.