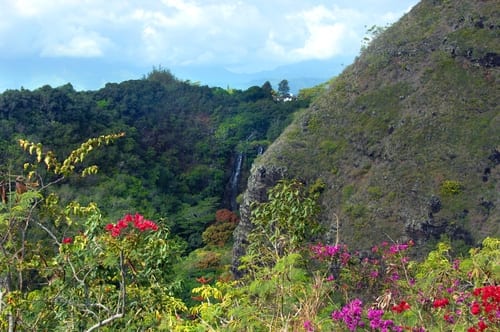 01 Apr

Wanderlust Wednesday: Hawaiian island of Kauai

The Hawaiian island of Kauai is a beautiful destination with tons of opportunities to explore the island's mysterious caves and grottos, try local cuisine, and marvel at the legendary Hawaiian sunsets.
Here are a few things you absolutely cannot miss if you visit the beautiful Hawaiian island of Kauai! 

Fern Grotto
Only accessible by boat (you can book a tour with Smith's Kauai), Fern Grotto is one of Kauai's most famous landmarks. It is located on the windward side of the island, which is known for being extraordinarily lush. Covered in an abundance of flourishing ferns, it's easy to see why this lava rock grotto is an extremely popular spot for weddings and vow renewals.
While visitors are no longer permitted to climb up into the grotto due to new safety and environmental regulations in place, there is still an option to see the grotto by kayak for those seeking a little more adventure than the standard tour!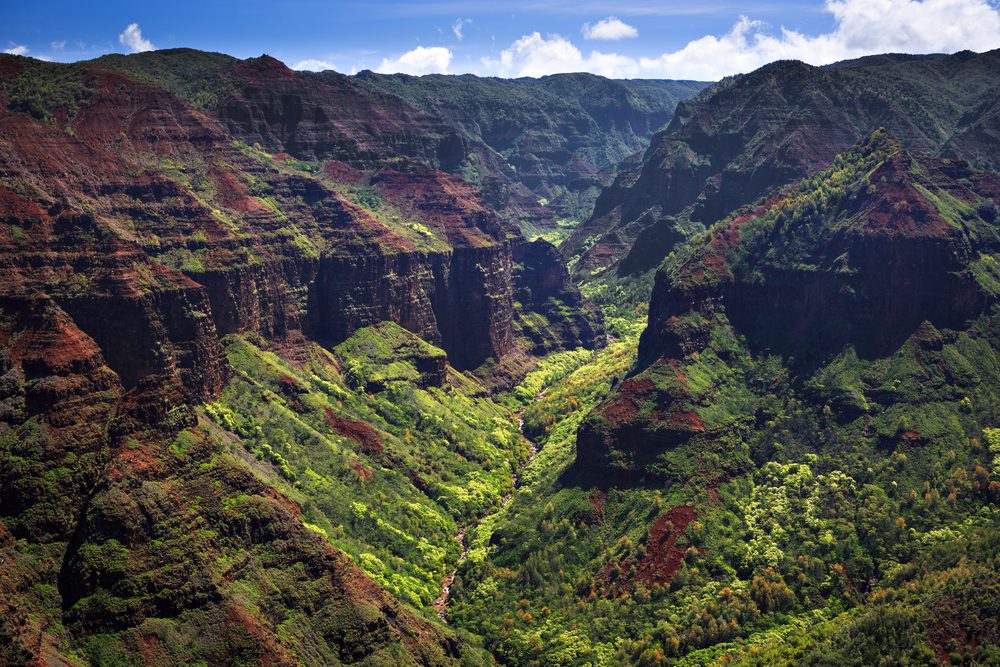 Waimea Canyon
Also known as "The Grand Canyon of the Pacific", Waimea Canyon offers a striking view of plant life, rust-colored soil, and a towering waterfall. It takes about 20-minutes to drive to the top, and the trip is completely worth it. Waimea Canyon is known for its ever-changing views, depending on the clouds and time of day you make your visit.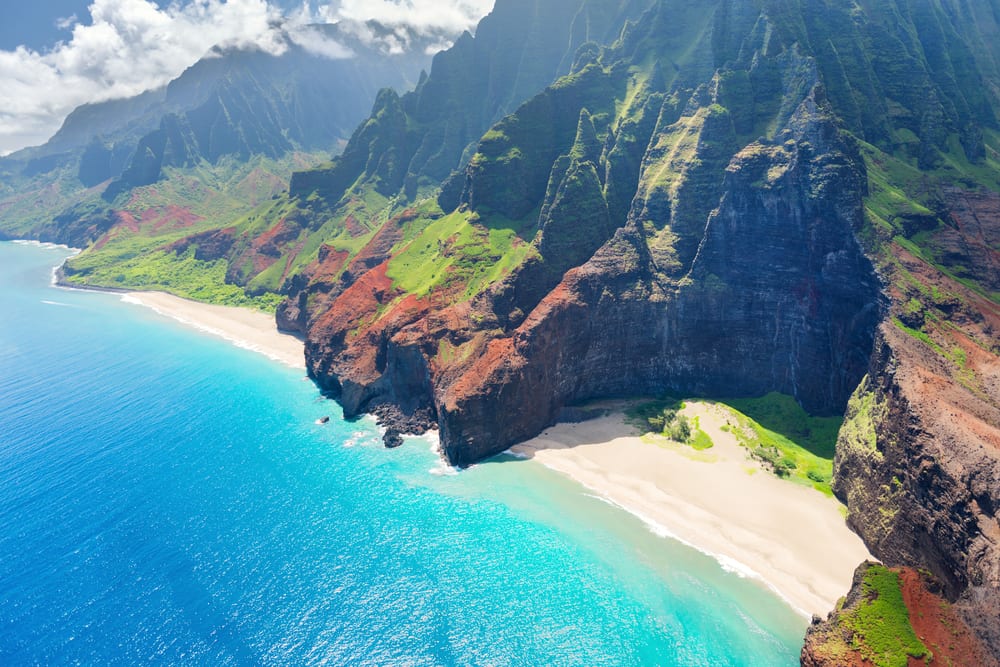 Napali Coast
Seeing the Napali Coast by boat is probably the most memorable experience you can have in Kauai. We suggest booking a tour hosted by Captain Andy's.
Altogether the tour is about six hours long, and approximately 80 miles roundtrip. Throughout the cruise, you'll spot pods of spinner dolphins, snorkel the beautiful coral reef, and see the coast's dramatic spires. This is a tour that definitely lives up to all of the hype, so be sure to make it a priority during your stay.
Mountain Tubing in Hanamaulu
One of the most unique excursions on the island of Kauai is the mountain tubing tour in Hanamaulu with Kauai Back Country. This tour is a "lazy river" of sorts that winds through the irrigation canals of old sugar plantations, which also means passing through tunnels that are almost 60 feet below ground! This activity lasts about two hours total, with unforgettable glimpses of the Lihue area. We would recommend this excursion to anyone and everyone looking for an off-the-beaten-path adventure while you're there.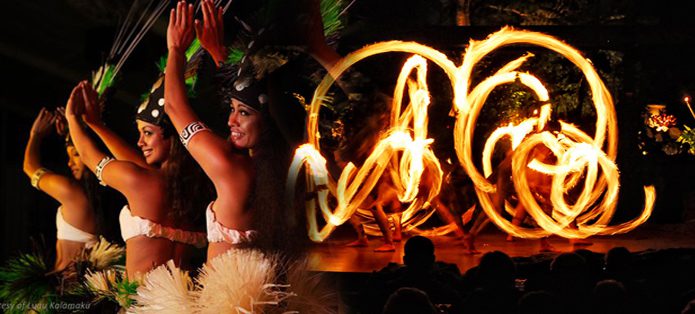 Kalamaku Luau
Of course, the list wouldn't be complete without detailing our favorite luau on the island. Even the locals will tell you that the Kalamaku Luau is a must! This luau is a bit different than a standard luau, with more of a  "Cirque du Soleil" vibe. The performance itself lasts about an hour and tells the story of how Kauai was first settled. You'll get the chance to try Poi for the first time during this luau and highly recommend it to any foodies!
Enchanted Honeymoons Travel | Destination Travel | Best Packages
Of course, there is much more to see than these 5 sites in Kauai. However, these 5 make for a great adventure. Want to start planning your own trip to beautiful Kauai. Contact us today at (402) 390-9291 to book your next getaway or get started here.