28 Sep

Which Honeymoon Destination is Right for You?

When choosing a honeymoon destination, there is much to consider. Is it within your budget? When should we plan to travel? What are we going to want to be doing the days, weeks, or months after our wedding day? Above all else, your honeymoon destination should suit your and your significant other's style and personality.

For the Hopeless Romantics: Paris
Do we really need to convince you as to why Paris is the ultimate honeymoon destination for romance? Besides the stunning architecture and luxurious ambiance, the romance in Paris cannot be imitated. There are plenty of jaw-dropping views that are perfect for husband-and-wife photo ops, plus classic Parisian cafes to plan your future together. Plus, is there anything better than hearing "I love you" in French, or kissing your new spouse in front of the glittering Eiffel Tower at night? We think not.
For the Nature Lovers: St. Lucia
In addition to breathtaking beaches and mountain views, St. Lucia also has lush rainforests, botanical gardens, waterfalls, and sulphur springs. The island prides itself on its natural beauty, so much so that there are ongoing conservation efforts to keep the land looking exactly as it is. Take The Piton Mountains, for example. The Pitons are a symbol of the natural beauty in St. Lucia. These twin peaks are around 300,000 years old. Visit Soufriere for the best spot to gaze on both peaks, or stay at a resort such as Jade Mountain with an unbeatable view and open-air suites.
For the History Buffs: Rome
The "Eternal City" of Rome dates back to 753 BC. With awe-inspiring art, enchanting legacies, monuments and churches dominating Rome's stunning landscape, Italy's capital city has retained its ancient charm into present day. Plus, what's more romantic than sharing a bowl of authentic cacio e pepe with your new spouse?
For the Adrenaline Junkies: New Zealand
New Zealand is an adventure-seekers paradise. From blackwater rafting in underground caves to hiking epic glaciers, you'll encounter plenty of adrenaline-fueled adventure opportunities. You'll want to begin your travels in Queenstown, the adventure capital of the world. Other areas in New Zealand you won't want to miss include Franz Josef to see the glaciers and take a dip in the hot springs. In addition, make time on your trip for the geothermal wonders in Rotorua. Lastly, plan a stop at the Waitomo Glowworm Caves for an amazing blackwater rafting adventure.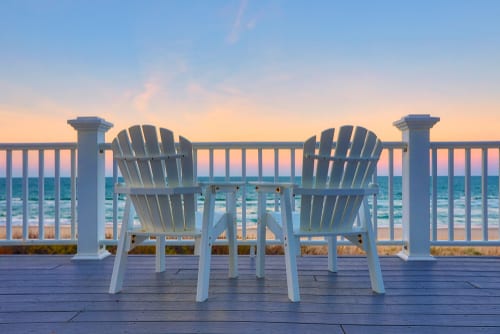 For the Beach Bums: The Florida Keys
A true paradise, the Florida Keys provide honeymooners with a taste of the tropics in a locale that's easy to reach, and doesn't require a passport! The crystal-blue waters of the Atlantic Ocean and the Gulf of Mexico surround this 120-mile island chain, made up of many islands including Key Largo, Islamorada, and Key West. Beach bums will love a honeymoon in the Keys, home to some of America's most beautiful beaches and thriving marine life.
Call us today at 402-281-3022 to book the perfect honeymoon for you and your future spouse!