30 Jun

June Travel News Roundup

Read below for the top trending travel news stories from June 2019.
New Rules on American Travel to Cuba
In the beginning of June, the Trump administration introduced new restrictions on American travel to Cuba. Effectively immediately, "people to people" trips to Cuba will not be permitted. these trips are group educational and cultural trips to Cuba and will not be allowed unless they were booked before June 5. In addition, cruises can no longer make stops in Cuba. The ban also includes private yachts and fishing vessels. Since 2016, cruises have been the most popular ways for Americans to visit Cuba. This was back when President Obama reopened relations with the island. Read the full New York Times article for further details.
Source: https://www.nytimes.com/2019/06/04/travel/cuba-travel-restrictions-trump.html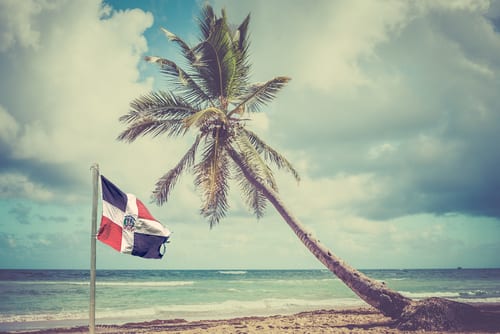 CNN: The constant media coverage of American deaths in the D.R. does not match the real data
This short and helpful video gets straight to the point: "constant media coverage of the deaths and illnesses in the Dominican Republic has led to the belief that there is a sudden uptick in American deaths in the country, but here's the thing: the perception does not match the data."
Source: bhttps://edition.cnn.com/videos/tv/2019/06/22/are-fears-about-american-deaths-in-the-d-r-overblown.cnn?fbclid=IwAR3vWyXvK4gijyySeqH7EvHH3FVH9UiJDdGLALcrVdUy0XamnH-PRfhJEJ0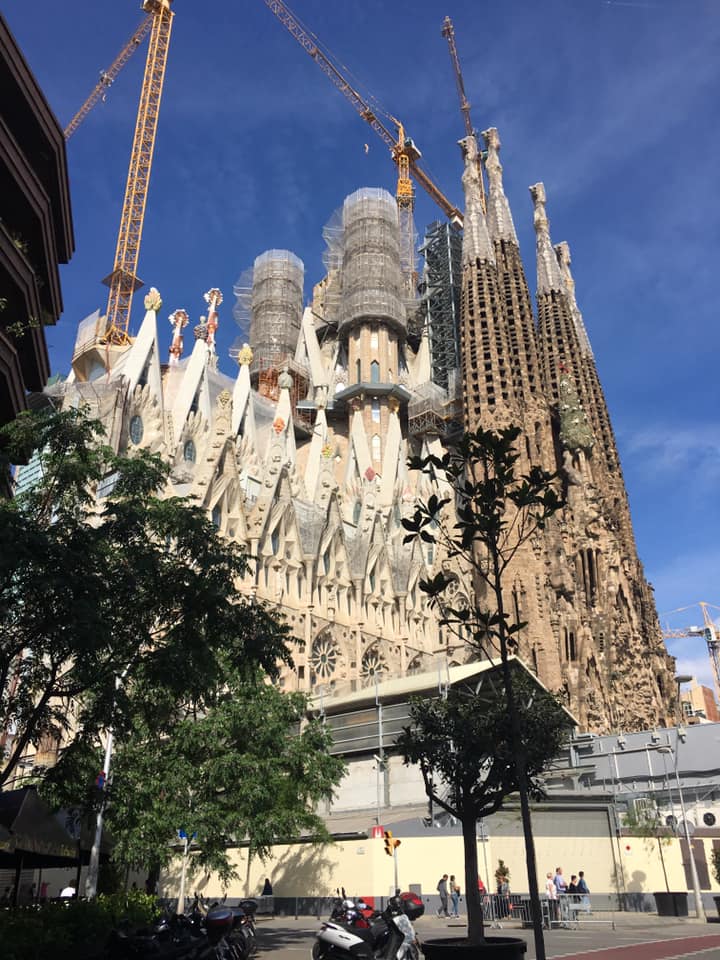 Sagrada Familia: One of the top travel destinations in Spain gets a permit after 137 years
Our travel expert Teresa just visited the famed La Sagrada Familia in Barcelona (you can read about her experience in Barcelona here). Now, after 137 years of construction, Barcelona has finally issued a building license for it's famous tourist attraction. The famous Roman Catholic Church was designed by Spanish architect Antoni Gaudí and has stood unfinished for over a century. The permit was granted Friday and the projected completion date is 2026. Read more from NPR here.
Source: https://www.npr.org/2019/06/09/731115388/not-too-little-too-late-unfinished-gaud-basilica-gets-permit-137-years-later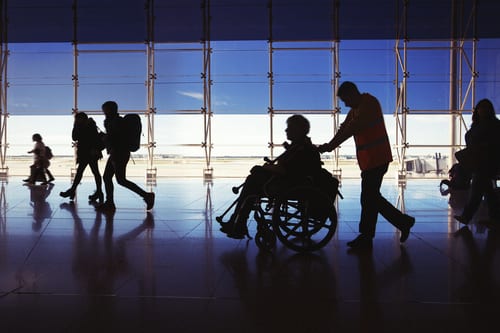 Airlines vow to improve bag tracking for all and ease travel for people with disabilities
The airline industry is working together to take global action to improve the travel experience for people with disabilities. The International Air Transport Association's recently passed a handful of intentions to make the travel experience better for every traveler. Two very important resolutions discussed addressed bag tracking for all travelers and accessibility for people with disabilities.
To address bag tracking issues, airlines such as Delta switched from bar code technology to track bags to RFID )radio frequency identification) tracking. This form of wireless communication uses an embedded RFID chip to track bags.
To address easing the travel experience for those with disabilities, CNBC turned to a study from an Open Doors Organization that found adults with disabilities spend $17.3 billion annually on travel. But air travel poses many challenges for people with disabilities. In addition, IATA passed a resolution committing airlines to ensure passengers with disabilities will have access to safe, reliable and dignified travel. Read more from CNBC here.
Source: https://www.cnbc.com/2019/06/07/airlines-vow-to-improve-bag-tracking-ease-travel-for-people-with-disabilities.html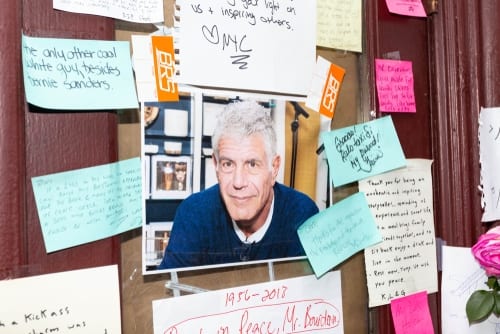 Anthony Bourdain's Best Travel and Food Advice
June 25th, 2019 (today!) is the inaugural "Bourdain Day". On this day we celebrate the late chef and avid traveler on what would have been his 63rd birthday. Bourdain's friends, also famous chefs, Eric Ripert and José Andrés are hoping everyone will "Toast Tony" today. The best way to do that? Read his best travel tips and food advice. The first part of this article focuses on how you can travel like Bourdain.
This quote from the late great chef pretty much sums it up: "If I'm an advocate for anything, it's to move. As far as you can, as much as you can. Across the ocean, or simply across the river. The extent to which you can walk in someone else's shoes or at least eat their food, it's a plus for everybody. Open your mind, get up off the couch, move." Head to the link below to read more.
Source: https://uproxx.com/life/bourdainday-anthony-bourdain-travel-food-advice/