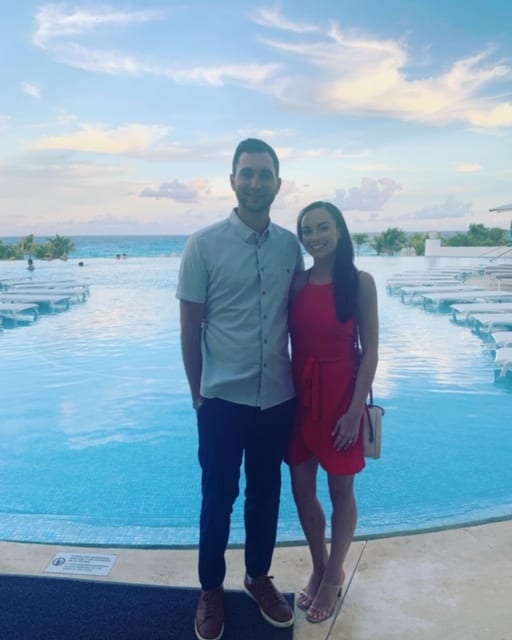 02 Oct

Le Blanc Spa Resort Cancun: A Honeymoon Review

Last week my husband and I spent three nights at UNICO 20° 87° Riviera Maya and three nights at Le Blanc Spa Resort Cancun. You can read the full review of UNICO 20° 87° here.

Le Blanc Spa Resort in Cancun was one of the best all-inclusive properties I have ever been to. I did get the chance to attend the grand opening of Le Blanc Spa Resort Los Cabos in 2018. These two properties are very different in a few ways, and since it was a work event I had less time to explore the Cabo property. On our honeymoon, we spent the entire time exploring the resort in Cancun. Take a look at some of our favorite aspects of this 5-star, all-inclusive, adults-only property below!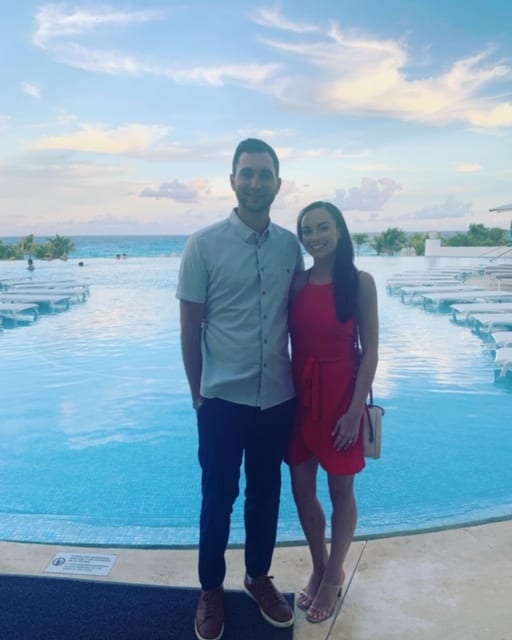 What We Loved About Le Blanc Spa Resort Cancun
---

1. Outstanding Food & Drinks
Le Blanc Spa Resort Cancun offered some of the best food I have ever had at an all-inclusive resort. I will do a full post detailing all of the restaurants we tried during our stay, but it's safe to say we loved it. Not only is the food impeccable, but the restaurants are beautiful and intimate. We loved the Italian restaurant, Bella, as well as the Asian restaurant, Asia. We also loved the fine dining experience at Lumiere. The buffet, Blanc International, was also great for breakfast each morning, and even the food we ordered to our pool chairs for lunch each day was absolutely delicious! We also loved the lobby bar, which has a Madmen-vibe to it. There was nightly entertainment here which we enjoyed after dinners. We also had a great experience with the room service – everything was piping hot (we ordered tortilla soup and a chicken club sandwich) and delicious!
2. Gorgeous Beach
If you read our review of UNICO, you know that we weren't huge fans of the beach there. Luckily we had heard amazing things about Le Blanc's beach so we saved up all of our beach days for the second half of our honeymoon. It's huge, with some of the softest and whitest sand I've ever touched or seen. In addition, the water was exceptionally clear and beautiful. There is a parasailing company right on the beach, as well as turtle releases nightly during "turtle season" (usually June through November or December). The turtle release was a unique experience that takes place at nighttime around 7:45 PM right on Le Blanc's beach.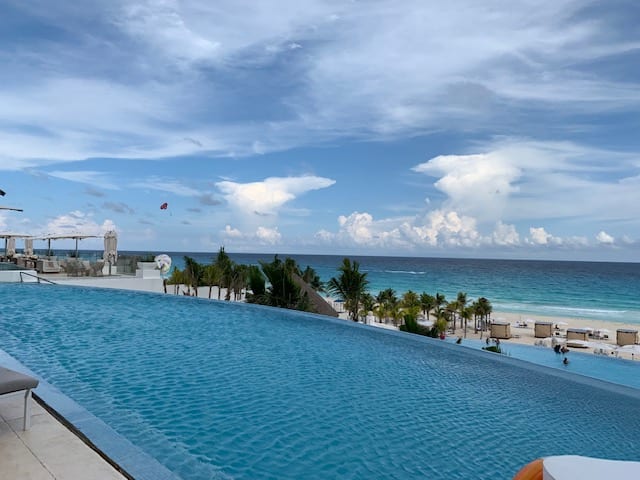 3. Amazing Infinity Pools
Le Blanc had two of the most beautiful infinity pools I've ever seen. The main pool is where we hung out most of the time. On the third floor, there is also a smaller infinity pool which we did not discover until our last day. There is also a restaurant on this floor that is open for lunch and dinner nightly. This is the only restaurant we did not get the chance to try.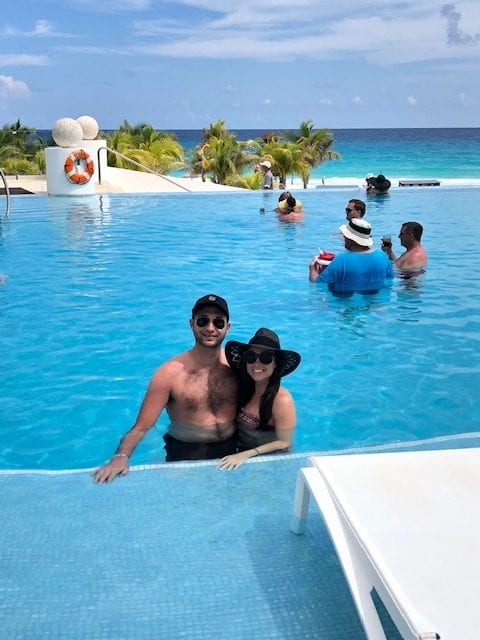 4. Boutique Size for an Intimate Feel
We also loved the size of this property. Whereas UNICO was rather large like most all-inclusive properties I've been to, Le Blanc has only 260 rooms. The property itself, including all restaurants and the pool area, is pretty small which we loved. It allowed us to experience the entire property and also made everything very convenient to get to. We loved that the beach was just a few steps away from our pool chairs.
5. Great Service
The service here was unbelievable. We were especially impressed with the service at the pool each day. The staff was constantly bringing us water for our personal ice bucket throughout the day, in addition to refilling our drinks. We loved that you could order food to the pool each day and really just camped out on our lounge chairs for two straight days. In the late afternoon, we would venture to the beach where the service was also great. One unique thing we loved here was the pool concierge who would come by mid-afternoon to give us mini face and neck massages and a chilled cloth for our eyes. In addition, they came around with random snacks throughout the day like small bites from the restaurants and watermelon slices. The whole experience was completely 5-star and made us feel like celebrities. In addition, I loved that they were constantly bringing us new towels if they saw that ours were getting too wet, and always came by to adjust our umbrella.
6. Beautiful Views
The view right when you walk into Le Blanc is jaw-dropping. You can see straight out through the lobby bar doors to the infinity pool and ocean beneath. In addition, the views from the third floor infinity pool and restaurant were gorgeous. We also loved the view from our fifth-floor room. It was partial ocean view, but the beach was so huge it felt like we were ocean front. We faced the side of the restaurant, away from the pool area, so it felt very private. We also had a view of the property's own lagoon and the ocean on the other half of the peninsula where the resort is situated. Check out our Instagram @enchantedtravel_ for more pictures of the view – saved in our highlights under "Honeymoons".
Stay tuned for a post that compares UNICO and Le Blanc – coming soon! In addition, I'll be recapping everything we ate at both properties in separate blog posts. 
Want to experience Le Blanc Spa Resort Cancun for yourself? Call us today at 402-390-9291 or get started here.