06 Aug

Debunking Common Myths About All-Inclusive Resorts

All-inclusive resorts dominate many popular vacation destinations, including Mexico and the Caribbean. If you've never been, it may be hard to wrap your head around exactly what it will be like. This helpful mythbusting list will help you decide if an this type of resort is the right option for you.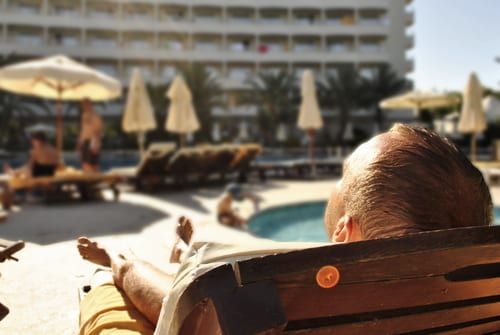 Myth #1: Every all-inclusive resort is the same
The options are unlimited when it comes to all-inclusive resorts. No matter your style, personality, or just what you are looking for in your next vacation – there is a good option for you. For instance, the vibe of your resort will vary a lot depending on whether you choose an adults-only or a family-friendly resort. The size of your all-inclusive resort also plays a major role. Do you want an all-inclusive resort that is more zen and spa-like, or are you looking for something more lively? Do you want a large resort with a ton of different beaches, activities, pools, and bars, or are you more interested in a boutique-style resort where you can really feel at home on one quiet beach, a handful of restaurants, etc.? No matter what your answers to these questions, you will have no trouble identifying the all-inclusive resort that's right for you.
Myth #2: All-inclusive resorts are home to bland buffet food
This could not be further from the truth! In fact, many all-inclusive resort brands pride themselves on the selection and caliber of their cuisine. Take Karisma Hotels & Resorts in Mexico, for instance. They offer all guests what they call the "Karisma Gourmet Inclusive Experience", which includes gourmet cuisine and premium drink. Two of our favorites include El Dorado Seaside Suites in Riviera Maya, and El Dorado Maroma in Playa del Carmen. Seaside Suites is an intimate, adults-only all-inclusive with six restaurants, including a latin fusion eatery with an extensive margarita menu.
Myth #3: All-inclusive resorts are only for hard-partying spring breakers
Of course there are resorts throughout Mexico and the Caribbean which cater to a younger, more hard-partying crowd. But these days, most all-inclusives are far too upscale for this kind of group. In fact, there are several options who will not allow spring break groups on their resorts during peak party months. Our travel specialists can help you choose a resort that caters more to relaxation and less to foam parties.
Myth #4: You'll be trapped inside the resort walls
There's nothing wrong with staying near the pool and beach on your resort for an entire vaca. However, booking an all-inclusive doesn't mean you have to stay there 24/7. In order to fully immerse yourself in your destination, book an all-inclusive that is close to nearby towns or must-see attractions. For instance, we recently stayed at the Riu Palace Cabo San Lucas, and we explored the nearby town almost every day! The best part was that we were close enough to the bustling downtown area, home to popular cantinas like The Office, that we could walk the beach to get there. Another all-inclusive perk is that many resorts have activities on the resort for you to enjoy, but they also have on-site excursion planning to take you pretty much wherever you want to explore.
Call us today to book your next getaway! 402-281-3022.