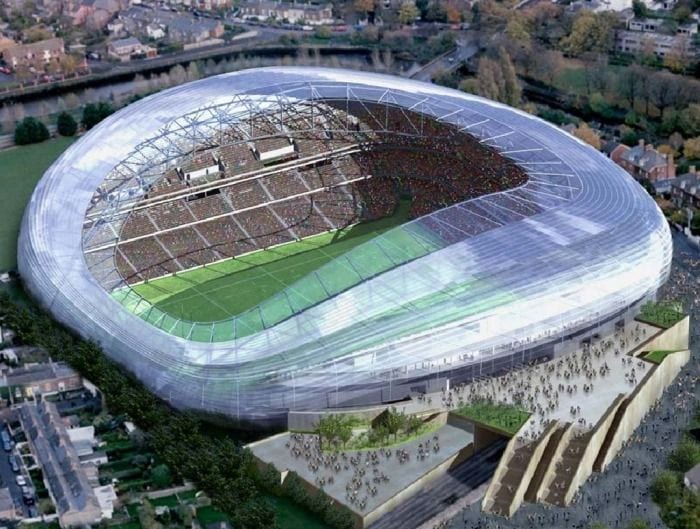 11 Nov

Nebraska Football Ireland 2021

Call Enchanted Travel today to book our post-game Nebraska Football Ireland 2021 versus Illinois game in Dublin. The game will take place on Saturday, August 28, 2021 at Aviva Stadium in Dublin. For $1,975 per person, enjoy a 6 night tour through Ireland following the Nebraska versus Illinois game in Dublin.
Nebraska Football Ireland 2021 Full Itinerary!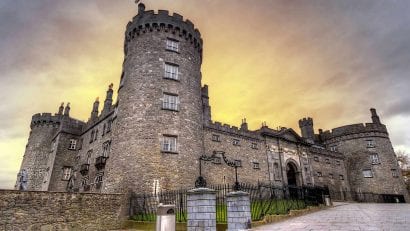 Sunday, August 29
On Sunday, August 29, you will go from your Dublin hotel in a deluxe motor coach to start your scenic tour of Ireland. The first stop will be in Kilkenny. Kilkenny combines the medieval and the modern. Kilkenny Castle was built in 1195 by the Normans and the Kilkenny Design Center showcases the best of modern Irish design. After that, we will drive through the rollings hills of the southeast to Waterford. Waterford is Ireland's oldest city, founded by Viking invaders. That night we will stay at the family-run Granville Hotel.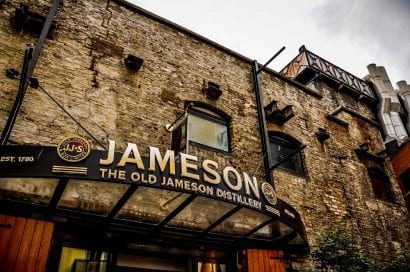 Monday, August 30
On Monday, August 30, enjoy a morning visit to the Waterford Crystal Experience to see glass cutting and engraving at it's finest – and possibly buy some of the world-famous crystal! Waterford Crystal made the crystals for the New Year's Eve Ball in New York City's Time Square.
The Cork Road along the Copper Coast brings us to Midleton – home of the Jameson Whiskey Distillery – where we stop for a tour to see the alchemy which combines water, barley and yeast to produce the "water of life": usica beatha. Tastings are optional!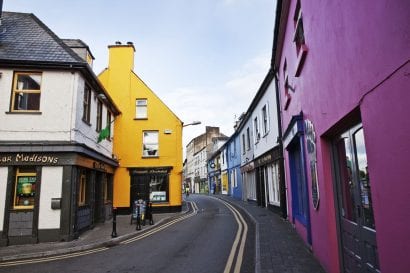 On Monday night we stay overnight at the Trident Hotel at World's End, Kinsale. Kinsale is one of the most picturesque Irish towns full of quaint shops and winding streets. It also styles itself as "The Gourmet Capital of Ireland" with numerous wonderful restaurants to tempt the traveler.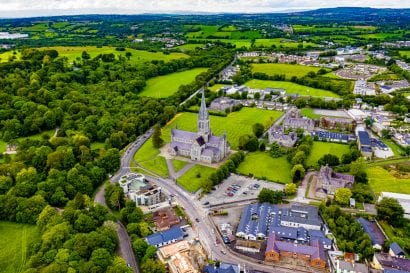 Tuesday, August 31
On Tuesday, we travel to Ireland's "tourism capital" Killarney by one of 3 routes. All routes pass through the beautiful region of West Cork & the mountains of the "Kingdom of Kerry" – some of the most scenic routes in Ireland. Set in spectacular countryside, Killarney has a rich heritage & a modern vibe. Then we will spend two nights at the Great Southern Hotel in Killarney, once the Victorian Railway Hotel.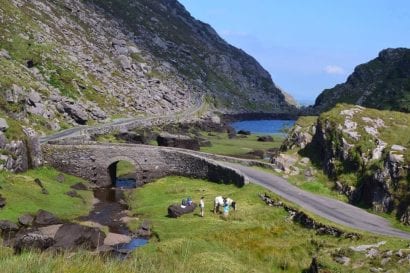 Wednesday, September 1
On Wednesday, enjoy a full day tour of the Ring of Kerry (aka the Iveragh Peninsula) with stops in Waterville and Kenmare. This 111 mile-long tourist route follows narrow, twisting roads and offers classic views of the Irish countryside. Then we will overnight again at the Great Southern Hotel. Killarney has many attractions, pubs and restaurants to suit all tastes.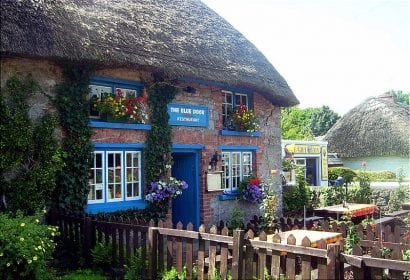 Thursday, September 2
On Thursday, we head north through Adare, which is one of Ireland's prettiest villages. Adare is well known for its medieval monastery, immaculate thatched cottages and many antique shops.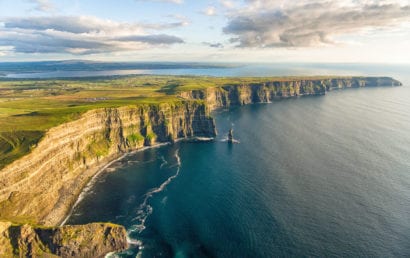 Then on to view the Cliffs of Moher in County Clare. These sea cliffs, combined with The Burren, form a UNESCO Global Geopark. The cliffs are one of Ireland's most visited sites. Then we will overnight at the Park House Hotel in the center of Galway, the "City of the Tribes".
Friday, September 3
On Friday, the morning is free to explore Galway. Then we will head across Ireland to its capital city, Dublin, and overnight in the Ashling Hotel. Dublin is a cosmopolitan European city which is always busy and there is much to do there.
Saturday, September 4
On Saturday, you'll have a morning transfer to the airport for return flights to the USA. You can clear US Customs and Immigration in Dublin Airport.
Enchanted Honeymoons Travel | Destination Travel | Best Packages
For more information, contact Enchanted Travel at 402-390-9291. Cost is $1.975 per person. Game tickets are not released to the general public until February 14th, 2021. Includes 6 night hotel stay + transfers to and from cities and attractions. To secure a spot, a $300 non-refundable deposit per person is due. The remaining balance is due 60 days prior to travel.
Contact us today to book your next getaway get started here. In addition, follow us on Instagram at @enchantedtravel_ and on Facebook for the latest travel news updates and stories.