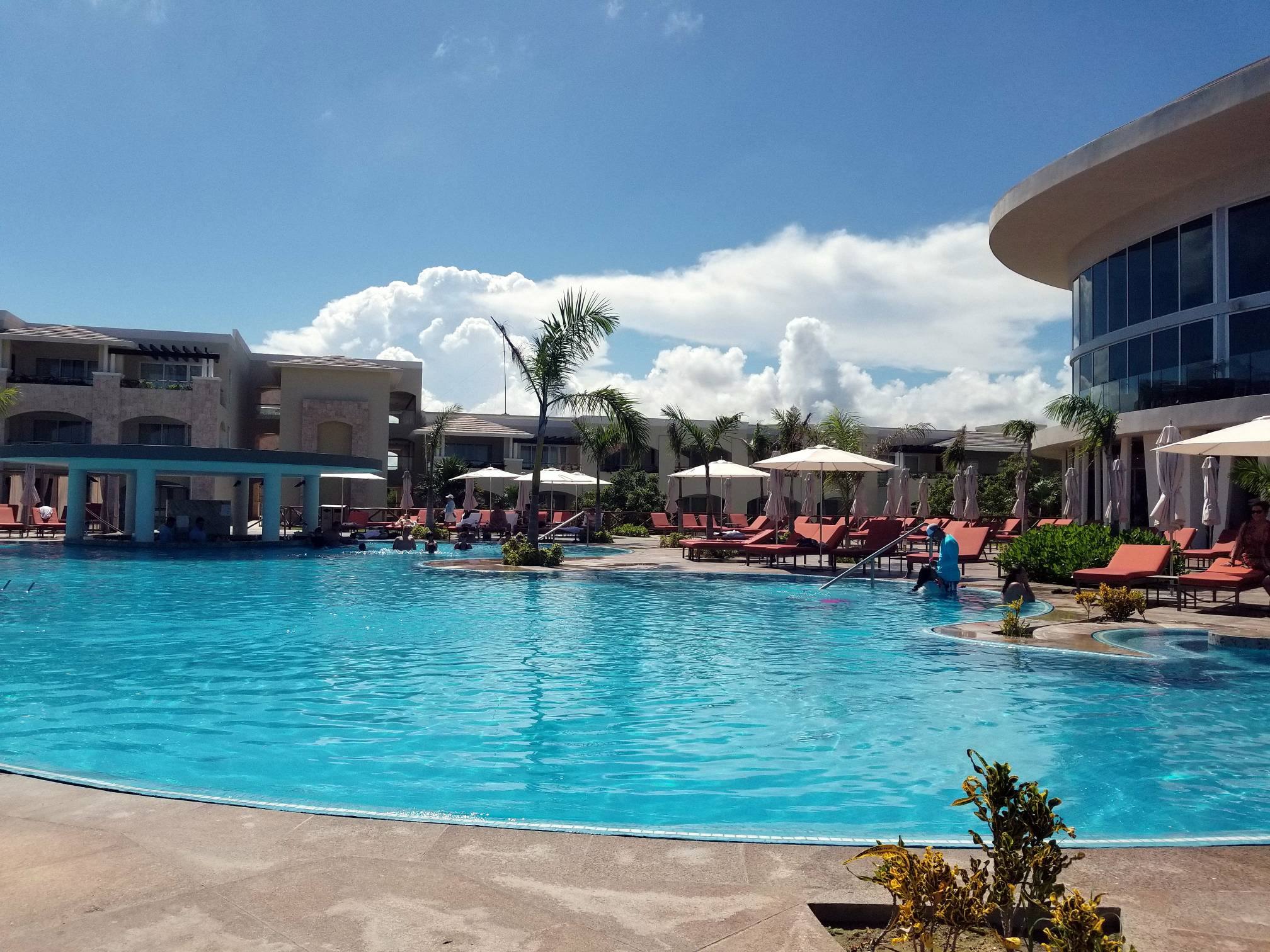 29 Mar

Our Favorite Things About The Grand at Moon Palace
Last week, my family family spent a few days at The Grand at Moon Palace Cancun. This new addition to the kid-friendly, all-inclusive Moon Palace was the perfect setting for our trip. There were plenty of opportunities for relaxation, as well as endless activities and entertainment options for all ages. My family consists of kids as young as three and grandparents in their 60's – plus myself and my siblings in our 20's and 30's. It truly had something for everyone and many things we could all enjoy together.
Read on for my top five favorite things about The Grand Moon Palace Cancun.

1. The Pools
There are nine – yes, you read that correctly! – nine outdoor pools. There is an Olympic pool, a half-moon pool, the "Peruvian pool", an adults-only pool, and five pools that have swim-up bars. We spent most of our time at the half-moon pool one day, then spent an entire day at the secluded pool outside Los Tacos. The number of pools meant we never had to search very hard for a spot for our entire family – even with all 14 of us! 
2. The Food
We had our share of great meals at The Grand during our four-night stay. I especially loved JC Steakhouse, where I had an amazing seared ahi tuna steak. I also really liked Caribeno for breakfast and lunch. This buffett was always so fresh (as were the rest of the restaurants!), and I loved that they had healthy options like overnight oats and grilled tomatoes. I also loved that snacks and lunch items could be ordered and enjoyed without leaving your cabana at the pool! Try Los Tacos for a variety of unique and traditional tacos. We even ordered a giant spread of room service for breakfast one morning – they told us it was their largest room service order yet! – and everything was fresh, warm, and delicious.
3. The Service
After four days at The Grand at Moon Palace, my boyfriend and I started using the phrase "my pleasure" because anyone staying here will hear this nonstop! The staff is truly so accommodating and helpful, especially for a large group that includes two three-year-old crazies and two older kids under the age of ten. We never waited too long for anything.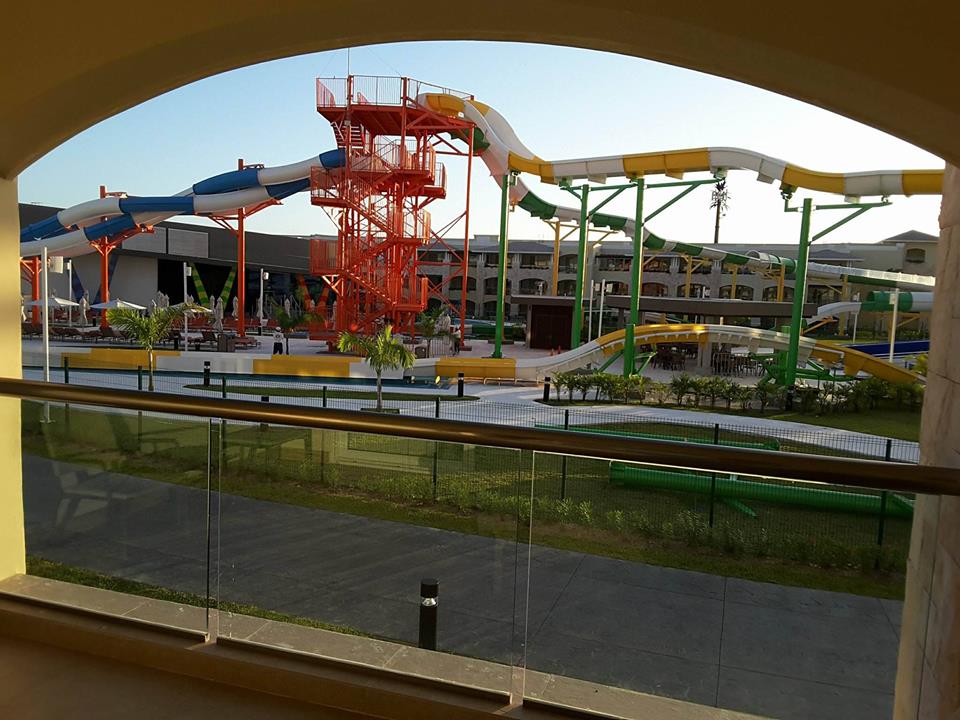 4. The Kids Activities
I love the beach and pool as much as the next gal, but after a few days I really started to appreciate the kids activities throughout the resort! We played neon putt-putt at the Kids Playroom (we also bumped around on the bumper cars one afternoon, and tried our hand at plenty of the games in the arcade) and even ventured over to Moon Palace Nizuc to try the outdoor putt-putt there. The kids saw a Lion King-themed show one night, and the bars were lively late into the night.
To book your own trip to The Grand at Moon Palace Cancun, call our experienced agents at 402-281-3022.