31 Mar

Packing Guide: All-Inclusive Resort Vacation

This packing guide is all you need to prepare for a stay at an all-inclusive resort. An all-inclusive resort fee almost always includes all food, alcoholic and nonalcoholic beverages, your hotel room, resort fees, etc. Many all-inclusive resorts also offer fun activities at an extra cost such as watersports, beach access, and more. Packing for an all-inclusive vacation most often means you are headed for a sunny beach destination. This all-inclusive packing list will work whether you are going to Hawaii, Mexico, Jamaica – anywhere warm and tropical!
Packing Guide: All-Inclusive Resort Vacation
Read on for a Full Packing Guide for Your All-Inclusive Vacation
Carry-On Essentials
In addition to your passport and plane ticket (whether that's on your phone or you print it at the airport), you'll want to have a few extra things handy in your carry-on bag.
Resort Booking Information
It is helpful to print or take a screenshot of your resort booking information to have on hand when you need it for customs & immigration forms. This also comes in handy when you land at the airport and need to find your transfers or transportation to your resort.
Credit Card
Always bring at least one credit card for emergencies.
Insurance Information
You'll need this for emergencies as well as if you are renting a car.
Cash for Tipping
Most all-inclusive resorts will state that gratuities are included. However, many people still wish to tip for excellent service. Taking a couple of hundred dollars in cash is a great idea if you are one for tipping. American dollars are fine in most popular all-inclusive resort destinations.
These are the most noteworthy items to have on hand in your carry-on for an all-inclusive vacation. Of course, you'll also need things like a reusable water bottle, chargers for your electronics and phone, headphones if you wish, etc. Don't forget to always bring your valuables with you – never pack those in your checked luggage.
You may also want to bring a bathing suit/swimsuit and a few easily packable clothing items in a beach bag if you are checking the bulk of your belongings. That way, if anything happens to your checked baggage, you still have something to wear when you arrive at your destination.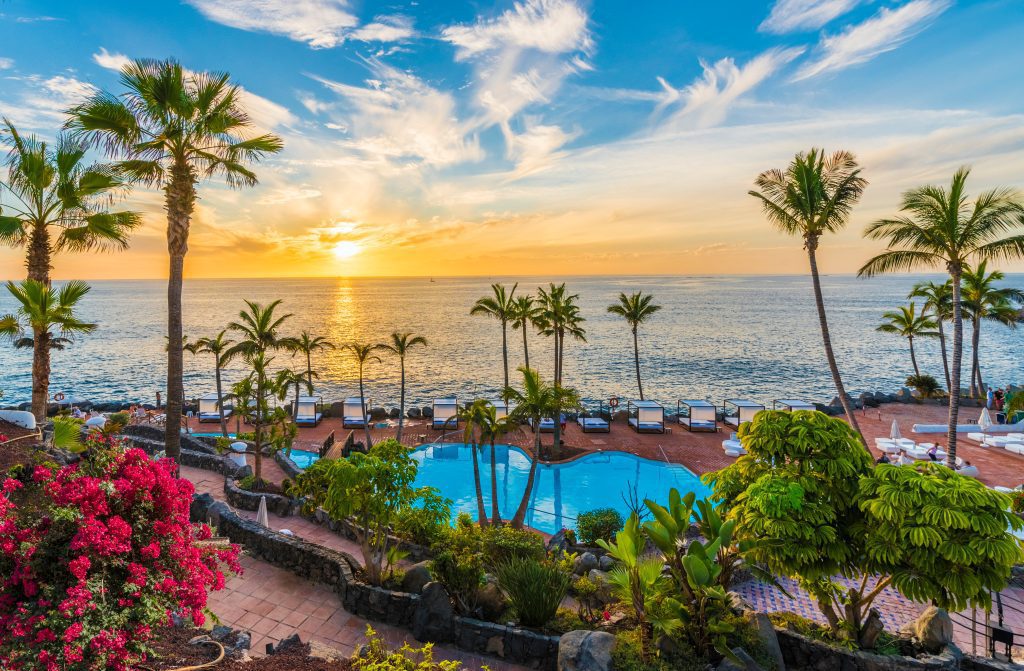 Toiletries to Pack for an All-Inclusive Stay
Don't make the mistake of buying anything at the airport or gift shop. Although things like Band-Aids and aloe vera will be available to you, they will most likely be much more expensive than what you can grab from home. Here's a rough guide I like to use when packing toiletries for an all-inclusive vacation:
Band-aids
Hair ties/clips
Bug spray
Aloe vera
Tampons
Razors and shaving cream
Makeup and makeup remover wipes
Facewash and skincare products
Tide stick
Toothbrush, toothpaste, and floss
Tylenol, Benadryl, Tums, and any other medications
Most all-inclusive resorts will have complimentary shampoo, conditioner, and body wash. They should also have a blow dryer and in some cases, a hair straightener. You can check all of this with your Enchanted Travel advisor beforehand.
Things You'll Need on the Beach at an All-Inclusive Resort
Of course, there are obvious items such as swimsuits, coverups, flip-flops, etc. Here are a few other items to consider bringing to the beach at an all-inclusive resort:
Reef-safe Sunscreen
If you plan to swim in the ocean or go on any water excursions, you'll need reef-safe sunscreen. Tour operators will require this type of sunscreen to protect the delicate ecosystems.
Lip Sunscreen
I am constantly forgetting this, so I wanted to include it in this list!
Kindle
Of course, you can bring a paperback, however, a Kindle is 10 times easier to read in the sun. Even under shade by the pool, I find it annoying to read from a book or my phone at the pool or beach. A Kindle is a great investment if you travel often.
Tumbler
Some people prefer to drink out of their own reusable tumbler. Remembering a tumbler is especially important if you are a beach person because your tumbler will keep sand out of your cup unlike a standard open-mouth cup from the resort. As an added bonus, your drinks will stay colder longer!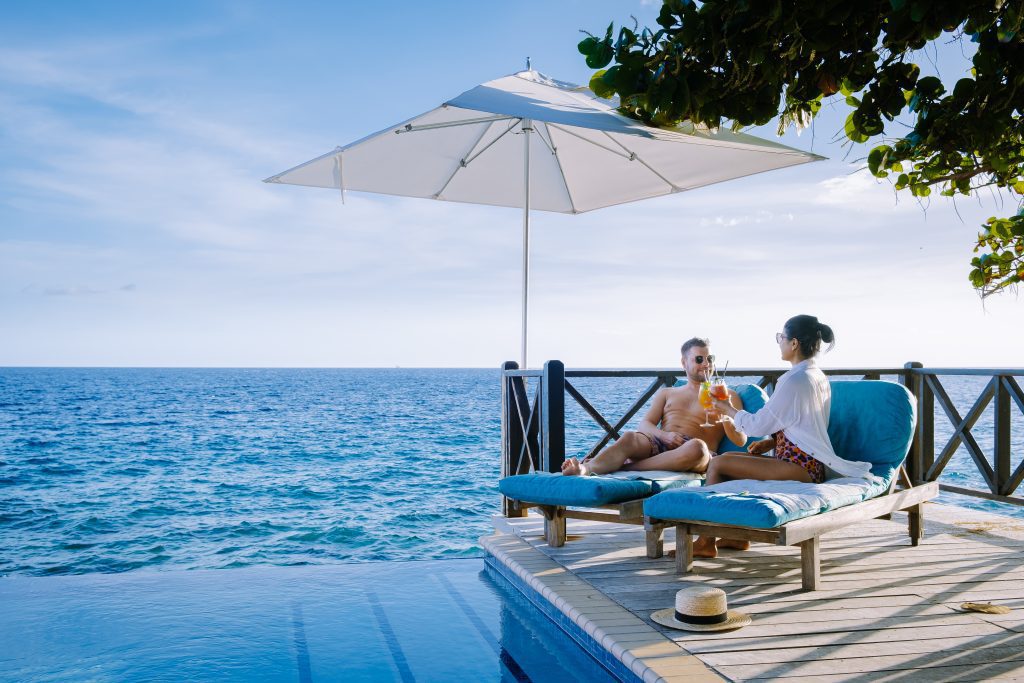 Types of Clothing You Will Need for an All-Inclusive Resort
Evening Attire
Of course, you'll need swimsuits, coverups, shorts, tank tops and t-shirts, dresses, etc. However, don't forget to pack something a little more dressy for the evening for some of the nicer restaurants on the property. Most of the nicer restaurants will not allow flip-flops in the evening. Be sure to read the dress code on your resort's website. For men, rules are generally more strict. For example, usually, no open-toed shoes are allowed and men must wear long pants and sometimes, collared shirts.
Sweater or Jacket
Don't forget to pack a sweater or jacket for evenings or chilly mornings as well as for the plane.
Bring Extra Undergarments
We all know the joke that people pack 20 pairs of underwear for a three-night stay. While that is a little overboard, you really will want at least two pairs of underwear for each day you are staying. You will be getting a lot more sweaty, taking more showers, and doing more activities than in your daily life. Trust us on this one! Also on the subject of undergarments, don't forget socks for the airplane.
A Mini-Steamer
While a mini-steamer comes in handy, a steamy shower will do the trick for most fabrics as well.
Things You Do Not Need to Pack for an All-Inclusive Vacation
Towels
Pillows
Blow dryer
Beach gear – chairs or umbrellas, snacks, and/or alcoholic beverages
Don't bring any of these things! They are all provided.
Enchanted Honeymoons Travel | Destination Travel | Belize Travel
Call us today to speak to one of our Belize travel specialists. You can reach us at 402-390-9291. In addition, you can get started here.