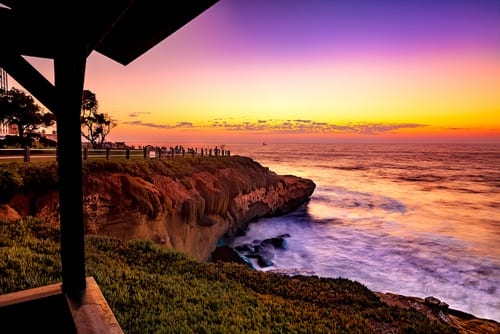 19 Sep

Photo of the Week: La Jolla, San Diego
Can you guess where this photo was taken?
If you guessed San Diego, then you are correct!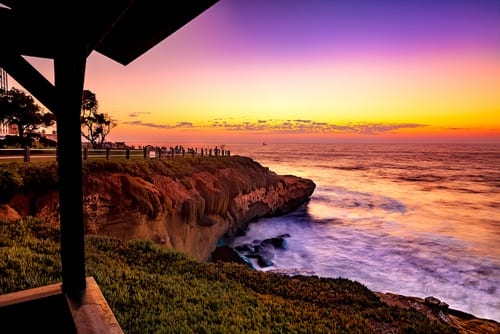 This particular photo was taken by our travel specialist Erin earlier this year, from a beachside restaurant in La Jolla called Duke's, looking onto La Jolla Cove.  La Jolla is a beachside suburban neighborhood of San Diego.
With some of the most stunning beaches and sunset views in all of California, it's no surprise that La Jolla is one of the most popular beach destinations in the state. In fact, it is lovingly referred to as "the jewel" of the city by San Diego natives. During summer and autumn, the surf is warm and gentle, with waters in the mid-70's. Be sure to keep an eye ou
There is much to do in this charming, upscale village, surrounded by the sea and the steep slopes of Mt. Soledad. There are plenty of museums, art galleries, boutiques, and outdoor activities, like golf. In fact, it is home to the famous Torrey Pines Golf Course. The area around the course is also great for watching the sunset or hiking the trails.
In addition to outdoor activities, La Jolla is also home to Birch Aquarium at Scripps Institute of Oceanography, the La Jolla Playhouse, and the Museum of Contemporary Art. And don't forget the stunning campus of the University of California San Diego!
Call us today to book your own San Diego getaway at 402-281-3022!