21 May

Review of Bahamas Resorts: Sandals Royal Bahamian, Atlantis & Grand Hyatt Baha Mar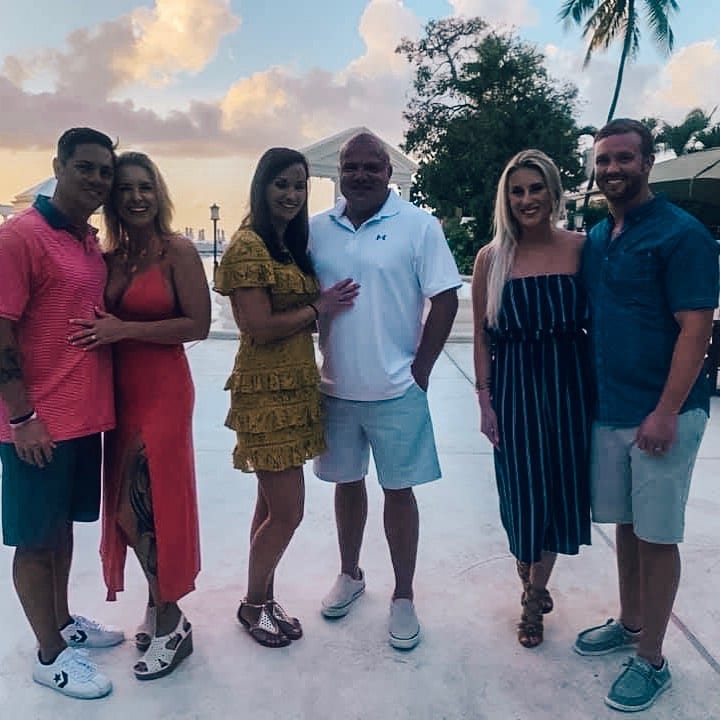 Our travel expert McKayla just returned form a 5-night stay at Sandals Royal Bahamian Resort. This was her first time staying at a Sandals property, though she has sent many of her clients here and received good reviews. Read up on what she thought of the property, including what she liked and didn't like. In addition, how does she compare it to the Atlantis resort and Grand Hyatt Baha Mar? Read on to find out!
Sandals Royal Bahamian Resort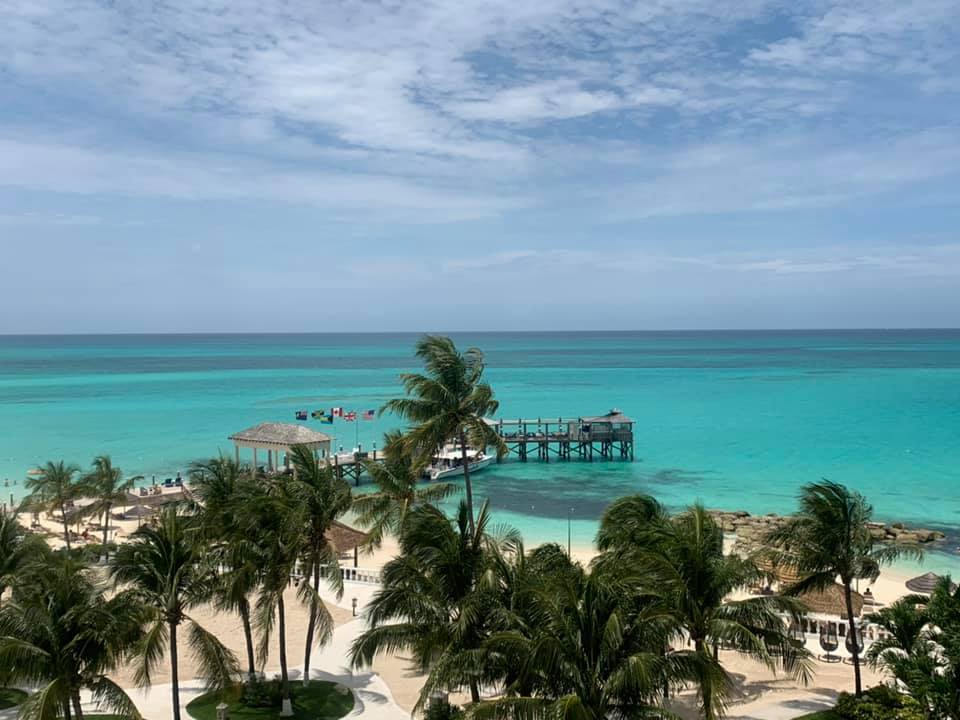 Beach & Private Island
This is one of the nicest beaches that McKayla has been to, and trust us when we say she has seen a lot of all-inclusive beaches in her day. In addition to a pristine white sand beach on property, Sandals Royal Bahamian also has its own private island. The beach on the private island is just as nice as the resort's main beach – soft, white sand and no seaweed at all. This is truly the selling point for Sandals Royal Bahamian, so if you are looking for that perfect beach – this might be the right property for you.
Food & Drinks
McKayla ranked the food & drinks at Sandals Royal Bahamian as average. For such an expensive resort, many would expect better food options and higher-end alcohol choices. Although they did not have top-shelf liquor, they did have high-end wine choices, so if you are more of a wine drinker than a liquor drinker, this could work for you. Despite ranking most of the food as average, McKayla and her group of couples really liked the Japanese Steak House, so if you book a trip here this is must for dining.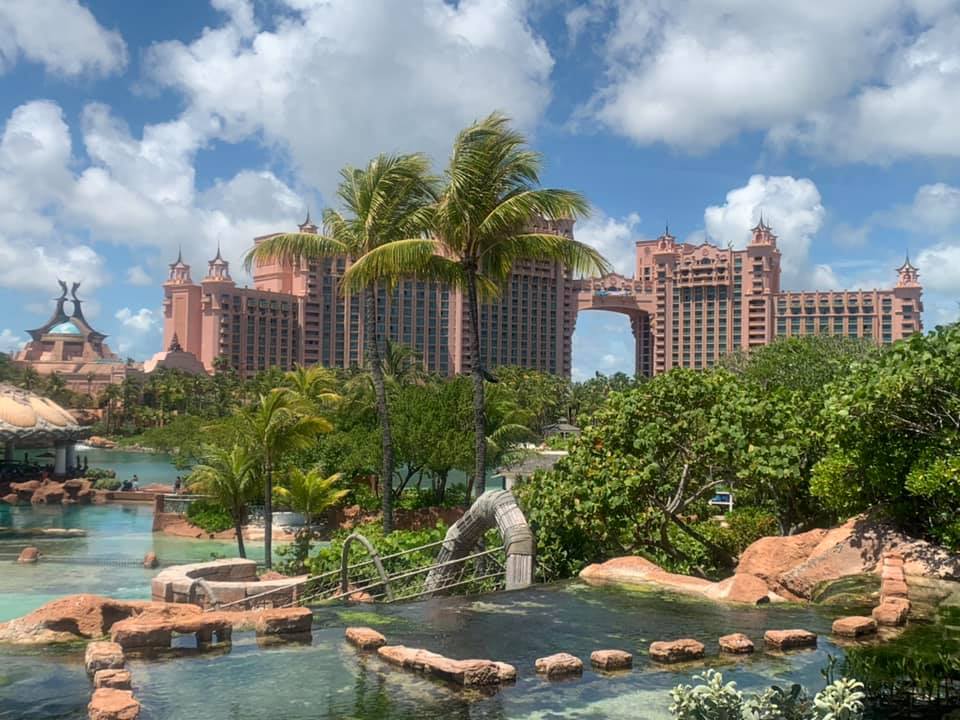 Sandals Royal Bahamian Resort vs. Atlantis Bahamas
Sandals Royal Bahamian Resort is more of a quiet property, but McKayla and her group did venture to Atlantis Resort for a day trip. "Atlantis is the place to be in the Bahamas," McKayla said after visiting. They spent the day at the water park and the aquarium. The beach is "unreal" and her overall opinion was that there is no other resort that matches Atlantis in the Bahamas. Do keep in mind that Atlantis is not an all-inclusive property and room rates are pretty expensive as is. To get the Atlantis experience on a budget, book your room at the Comfort Inn Paradise Island that is right next door. When you stay here, you can use all of the amenities at Atlantis, including the water park. Paradise Island also has a fun little marina for cheaper places to eat compared to what you'll find at Atlantis.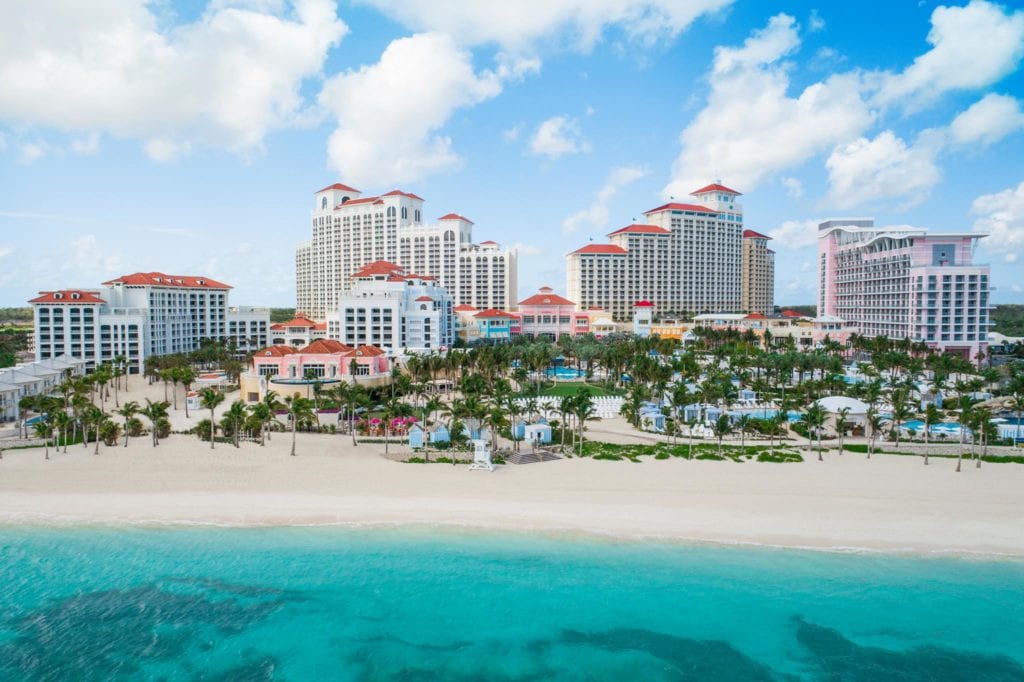 Sandals Royal Bahamian vs. Grand Hyatt Baha Mar
The biggest difference between Sandals Royal Bahamian and Grand Hyatt Baha Mar is that Sandals is a much older property. Grand Hyatt Baha Mar, on the other hand, is brand new and super luxurious. McKayla compared it to the Bellagio in Vegas. Here you'll find 3 buildings, a casino, restaurants, bars, lounges and a nightclub. This is definitely a better choice for a group of young people that want to go out. However, Sandals Royal Bahamian does offer a shuttle service that will take you to & from Baha Mar until 4 AM. So if you want the all-inclusive convenience and the trusted Sandals property, but you want to enjoy the nightlife at Baha Mar, you still can. As for prices, McKayla notes that food and drinks are about the same price as what you'll find at Atlantis.
Overall Review of Sandals Royal Bahamian
Overall, McKayla and her friends enjoyed their stay at Sandals Royal Bahamian. This is a great option for people who want a relaxed vacation with a great beach. It is not the right property for someone who wants a brand new room, top shelf liquor, etc. This is also not the perfect choice for those looking to stay out all night. However, as stated above, Sandals does offer a shuttle service to Grand Hyatt Baha Mar until 4 AM. So really you can have the best of both worlds: all-inclusive prices and convenience at Sandals + the nightlife and luxury of Baha Mar for a day trip or a night out. McKayla's favorite part of her stay was the day trip to Atlantis, so if you want the best of the best in the Bahamas, this is what she would recommend.
Call us today to book your own trip to the Bahamas. These are just three resort choices – we can help you find the one that is perfect for you. You can reach us at 402-390-9291 or get started here.