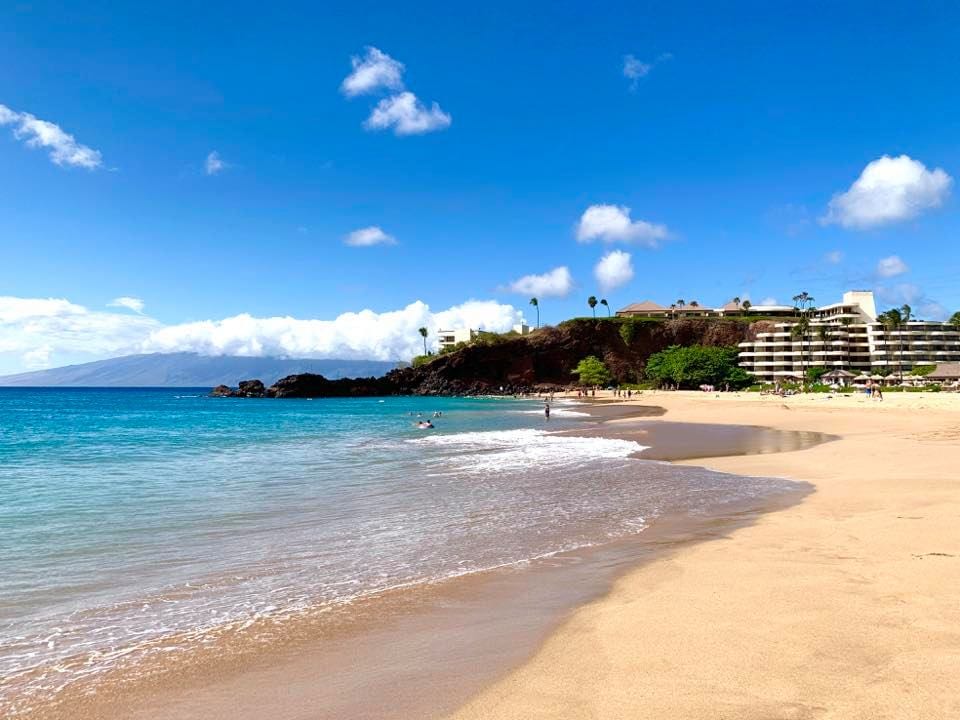 11 Nov

A Review of the Sheraton Maui Resort & Spa

Enchanted Travel owners Kem & Lori stayed at the Sheraton Maui during the first four nights of their Hawaii trip. They absolutely loved their time there! Let's take a look at some of the things they loved about this 4-star property.
Great Location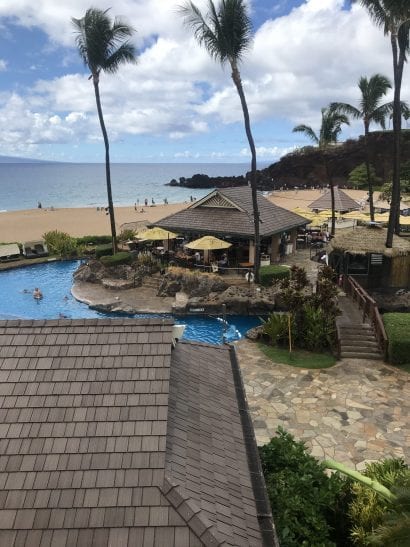 Sheraton Maui is located on 23 oceanfront acres at the legendary Pu'u Keka'a, aka Black Rock on Ka'anapali Beach.
In pictures you can see just how close the property is to the famous Black Rock, which has some of the best snorkeling in Hawaii.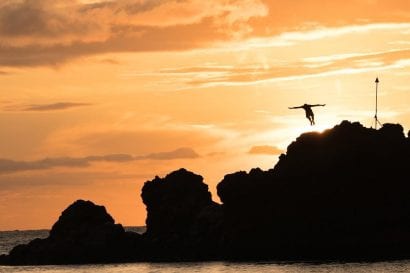 It is also a popular place for cliff-jumping and at sunset, the resort holds its iconic cliff dive ceremony. This has been a tradition since the resort first opened in 1963.
In addition, Sheraton Maui is within walking distance to Whalers Village. Whalers Village has tons of great restaurants right on the water.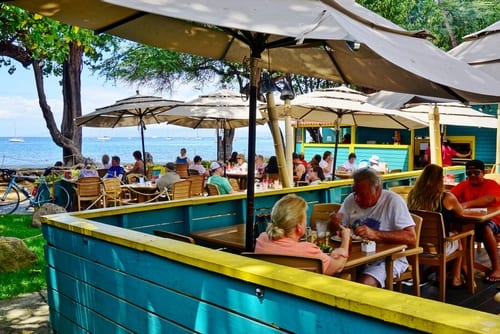 It's also close to Lahaina, a quaint little fishing village where you can shop, eat, and peruse the art galleries.
Beautiful Rooms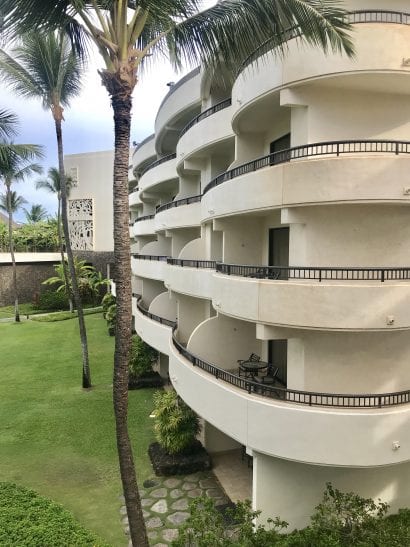 Sheraton Maui has 508 rooms and over 80% of them feature views of the Pacific Ocean, Lanai and Molokai. The rooms are very comfortable with huge decks for taking in the sunset or enjoying a morning cup of coffee in paradise. There are many room type options to choose from, including rooms that are great for families with multiple bedrooms.
Amazing Amenities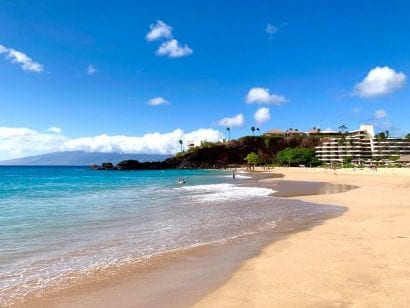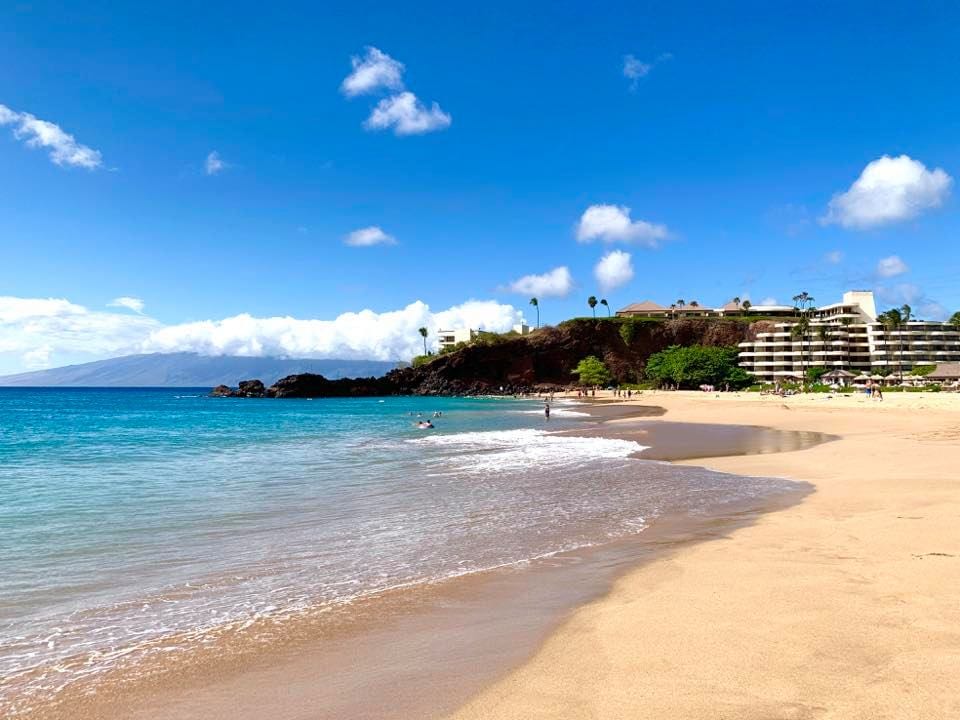 Sheraton Maui sits on one of the best beaches in Hawaii, Ka'anapali Beach. It is very large and great for taking long beach strolls. In addition to the beach being beautiful, it's close proximity to Black Rock makes it the ideal location for snorkeling. Snorkelers here can expect to see tons of tropical fish and honu, aka green sea turtles.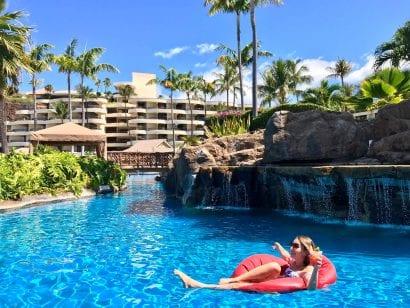 In addition, the resort has a 142-yard lagoon-style pool. It is just steps away from the sand with views of Black Rock and Ka'anapali Beach. Here you can explore several large swimming areas on a floating beanbag char, interconnected by lava-rock waterways, a lazy river, and a waterslide. Plus, you can order snacks and drinks directly to your lounge chair from the Cliff Dive Grill or Mai Tai Bar. In addition, the pool has a shallow children's area for younger  kids.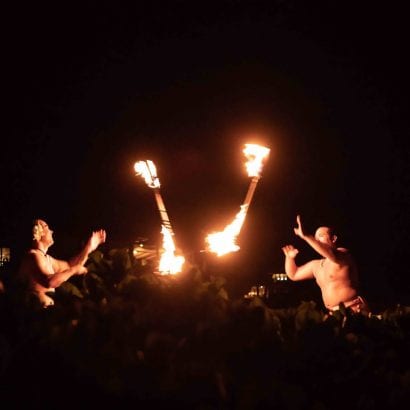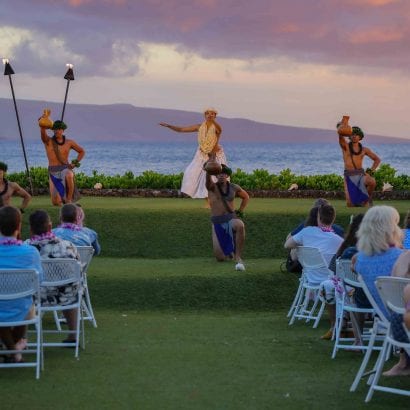 Sheraton Maui is also home to the Maui Nui Lu'au. The lu'au features music, dance and history of the islands right at the foot of Black Rock. You'll be greeted with a sweetly fragrant fresh flower lei and a refreshing tropical beverage as you enter the garden grounds. The show starts at sunset with the cliff diving show.
After that, sit down for a mouthwatering all-you-can-eat Polynesian buffet and an open bar. In addition to dancing and music, you'll also get to witness a thrilling Samoan fire knife dance.
Incredible Dining Options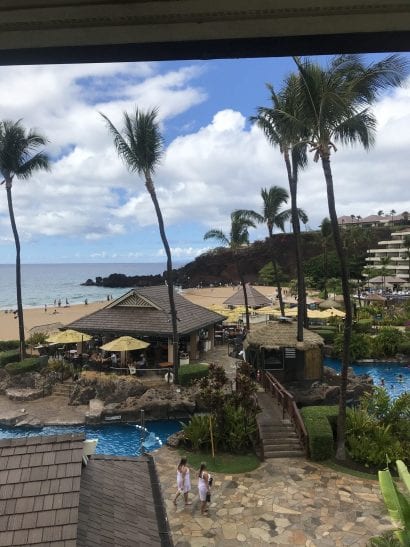 Besides the Cliff Dive Grill and the Mai Tai Bar, Sheraton Maui also has a few other restaurants. ROCKsalt serves eclectic shareable plates with a global flair, and Teppan-yaki Dan features fresh lobster, steak, and more, all prepared right before your eyes. In addition, Hank's Haute Dogs offer up inventive hot dogs, french fries and dips served poolside.
Sheraton Maui also offers a unique "Dinner Under the Stars" program. This program features three enticing menus and a private butler. In addition, you can choose from many beautiful dining locations on the property's 23 acres of lush foliage and breathtaking ocean views.
They are also close to many off-property restaurants like Tiki Terrace Restaurant, a festive Hawaiian seafood eatery with traditional food and drinks, hand-carved decor and daily stage shows. Island Vintage Coffee is also nearby and a great place to stop for coffee and a light snack. Finally, Hula Grill Kaanapali is a great beachside eatery about half a mile from Sheraton Maui. Here you can enjoy pupu, fish tacos, tropical drinks, live music and great people-watching.
Enchanted Honeymoons Travel | Destination Travel | Best Packages
Our ultimate goal is to make the destination wedding planning process as stress-free as possible. Planning your perfect honeymoon, destination wedding, romantic getaway or the perfect vacation of a lifetime has never been easier with Enchanted Honeymoons.
Contact us today to book your next getaway get started here. In addition, follow us on Instagram at @enchantedtravel_ and on Facebook for the latest travel news updates and stories.