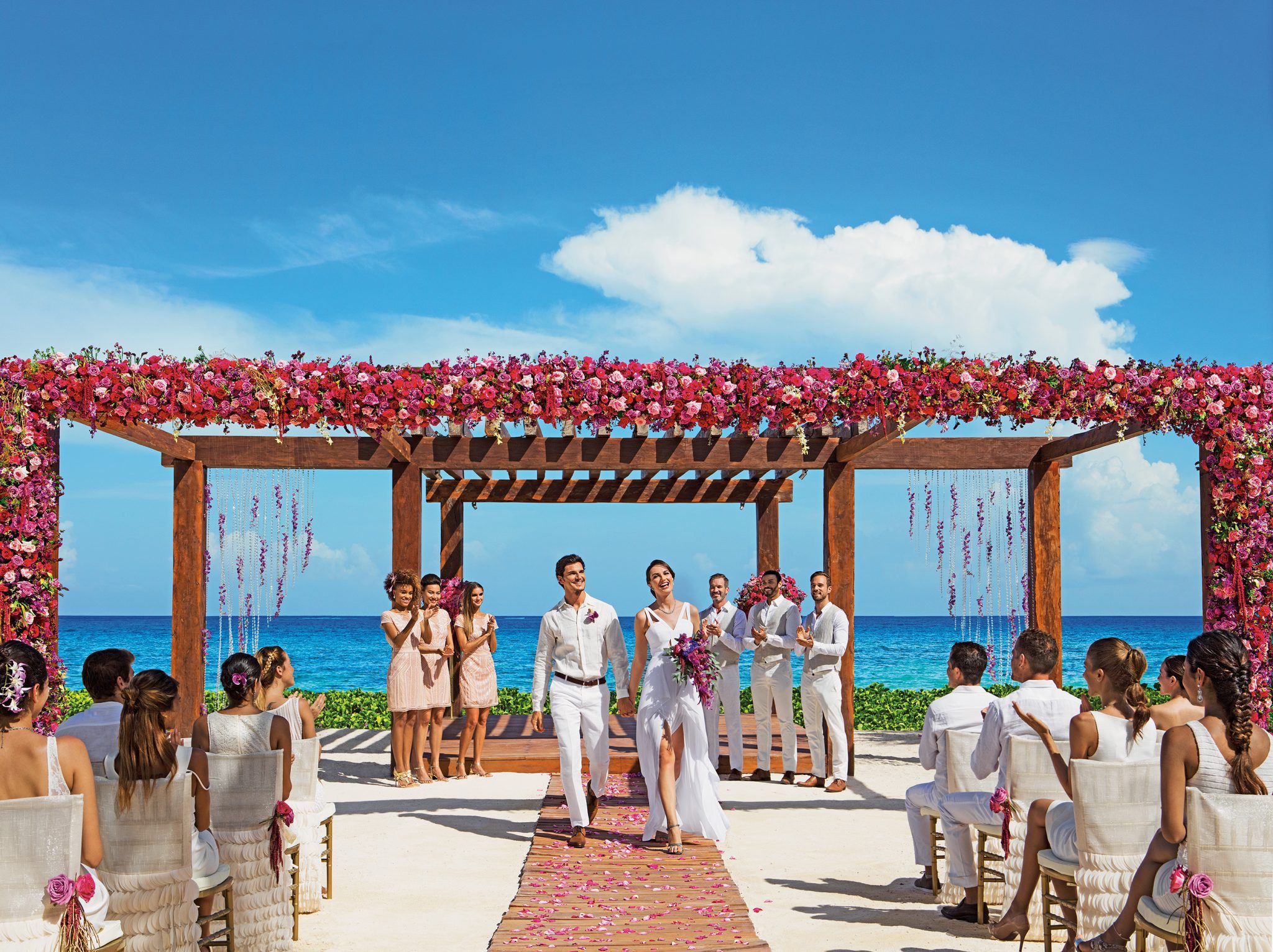 08 Jun

The Best Sandals Resorts for a Destination Wedding

Sandals Resorts provide the perfect setting for a destination wedding. Sandals luxury resorts are the originator when it comes to couples-focused vacations. Romance is their top priority! We have worked with Sandals for nearly three decades to provide our clients with their dream weddings in some of the most beautiful destinations in the world.

There are many incredible Sandals properties with stunning wedding venues for your big day. Read on for our list of the best Sandals Resort for a destination wedding.
Best Sandals Resorts for a Destination Wedding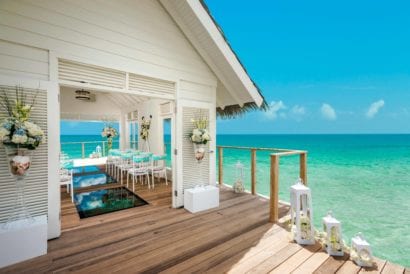 Sandals South Coast, Whitehouse, Jamaica
Located on the southwest side of Jamaica in Whitehouse, Sandals South Coast boasts all beachfront rooms. This is the perfect location for a destination wedding with its absolutely stunning over-the-water wedding chapel. The chapel is very unique with a glass-bottomed aisle. In addition, the chapel at Sandals South Coast welcomes an amazing breeze with tons of windows and an uncovered balcony at the end of the aisle. It is popular for couples to make their vows in the open air, and this venue is especially gorgeous at sunset.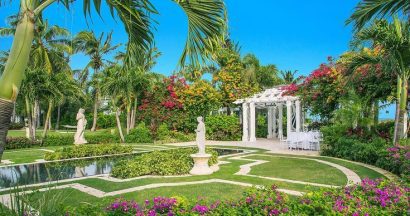 Sandals Emerald Bay, Great Exuma, Bahamas
Sandals Emerald Bay is nestled in a serene enclave in the Exumas. This property offers stunning beachfront options and ocean views, as well as other unique options such as the European Wedding Garden. This gorgeous private garden provides an elegant backdrop with manicured greenery and calming pools.
Sandals Royal Barbados
Sandals Royal Barbados offers the newest wedding venue option offered by Sandals Resorts: the Sky Terrace. The Sky Terrace is only available at Sandals Royal Barbados. Here you can say "I do" beside the stunning rooftop pool overlooking the Caribbean Sea. This wedding venue makes for absolutely breathtaking wedding photos!
Sandals Montego Bay, Montego Bay, Jamaica
Sandals Montego Bay is located in Jamaica and also has an over-the-water chapel with a gorgeous glass-floor aisle. Couples will love the classic white interiors of this chapel on the water. In addition, this property also has an intimate resort chapel, pictured below. The inside features traditional wooden pews and a beautiful alter for your vows. The outside path provides the perfect walk down the aisle, lined with fountains and lush greenery.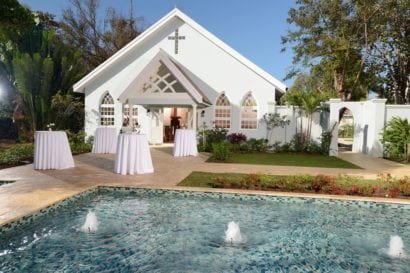 Sandals Ochi, Ocho Rios, Jamaica
Can you tell we love destination wedding resorts in Jamaica? Sandals Ochi is one of Sandals' largest resorts and is often described as it's own little town. This all-inclusive resort has 17 restaurants, 105 pools, as well as two clubs and a speakeasy! This is a great option for a destination wedding with a large, diverse group of guests. The Sandals Ochi property boasts areas with a lively party vibe as well as areas for more relaxation and privacy. Sandals Ochi also has an over-the-water chapel with a glass-bottom aisle. The chapel has a gorgeous large window in the front that lets in the perfect natural light for a daytime ceremony, or sunset views for an evening affair.
Enchanted Honeymoons Travel | Destination Travel | Destination Wedding
Call us today to speak to one of our Destination Wedding Specialists. You can reach us at 402-390-9291. In addition, you can get started here.