29 Aug

The Best Travel Destinations for September

September is the best time to visit those travel destinations that are generally more crowded and expensive in the summer and winter months. It's also good to keep in mind that September falls during the middle of Atlantic hurricane season. While many Caribbean destinations are safe during this time, it's best to steer clear of some of them. These include parts of the Caribbean, Florida, and other states bordering the Gulf of Mexico and the Atlantic Ocean. However, there are plenty of destinations where you can take advantage of the slashed prices and lesser crowds. Let's take a look at some of the best options below,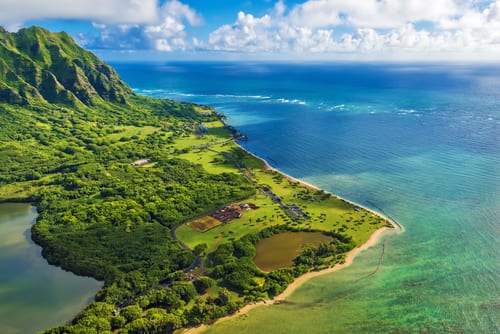 Hawaii
Hawaii is a great place to visit in September, especially Oahu. By this time, summer crowds have died down and temperatures remain in the mid-70s to the high 80s. While tourists often flock towards Hawaii's other islands, Oahu and it's capital city of Honolulu have tons to do in September. For example, September is the month of the Aloha Festivals, celebrating Hawaiian culture. This year's theme is "Ukulele Stories" in honor of the islands' official musical instrument. August 31st marks the Opening Ceremony at the Royal Hawaiian, Waikiki's iconic pink hotel. In addition, Hawaii's largest block party known as Waikiki Ho'olaule'a is on September 21st this year. That day you'll find local foods, entertainment and crafts. September 28 is the Floral Parade, with dancers and flowered covered floats.
Barcelona, Spain
Barcelona is another destination where you'll see fewer crowds now that summer vacations are over for both tourists and locals. The popular city also sees several great festivals during September. For starters, La Merce, a celebration of the Virgin Mary, is held from September 20th to 24th. Barcelona has celebrated La Merce since the Middle Ages, with concerts, parades, dancing, fireworks and block parties. And of course you should make time for the beach as the weather is still ideal in Barcelona in September.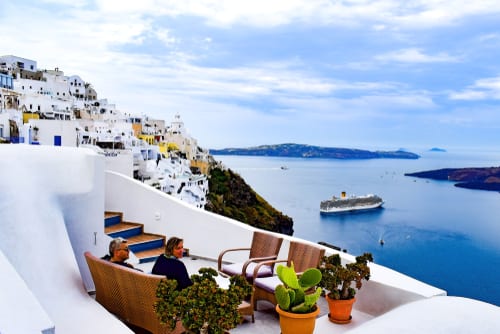 Santorini, Greece
In Santorini, crowds significantly taper off in September and the weather is absolutely perfect during this time. In addition to amazing weather, gorgeous beaches and stunning cliff-side views, Santorini is also known for their amazingly fresh food and wine. September is the best month to experience the cuisine, as all month long the annual Gastronomy Festival is held featuring award-winning international chefs. The festival is put on by Adronis hotel, which also happens to have the largest spa in Santorini for a little extra R&R.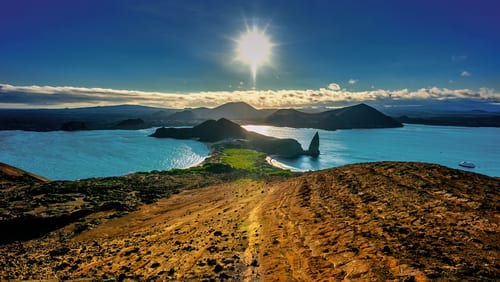 The Galápagos Islands, Ecuador
The Galápagos Islands experience their "cool season" in September – but it's really not all that cool. You can expect temps to be in the mid to high 70's. However, the water temperature does tend to drop a bit in degrees, but these cooler water conditions make the wildlife more abundant. You're more likely to see dolphins, whales, penguins, fur seals, sea turtles, and other marine life in this cool season.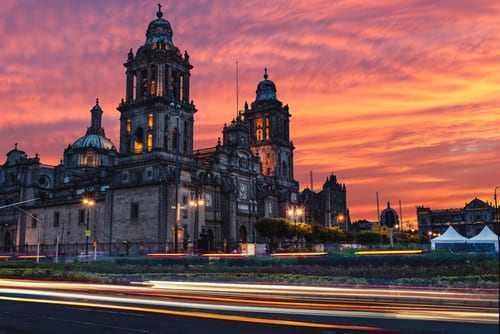 Mexico City, Mexico
Mexican Independence Day is September 15th, so if you find yourself in Mexico City mid-month, you're in for a treat! You can expect wild parties that last into the wee hours of the night, live entertainment, fireworks and more. Plus, the weather is still warm and you don't have to worry about hurricanes.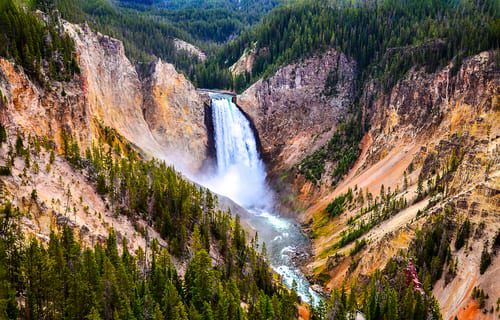 Yellowstone National Park
If you visit Yellowstone National Park in September, you'll get to enjoy it right after the peak tourist season but before the roads have closed for the winter. There will be less children since school is back in session, which means more peace and quiet to enjoy the natural wonder. In addition, the hiking trails that were inaccessible the whole first half of the year due to snow are now open. This is a great place to take a a peaceful solo trip, especially for outdoorsy types. Fishing is great here in September, when brown trout are spawning. Most importantly, you can take your time at the various geological wonders of the park without waiting in lines and crowds.
Call us today to book your September getaway! You can reach us at 402-390-9291 or get started here.