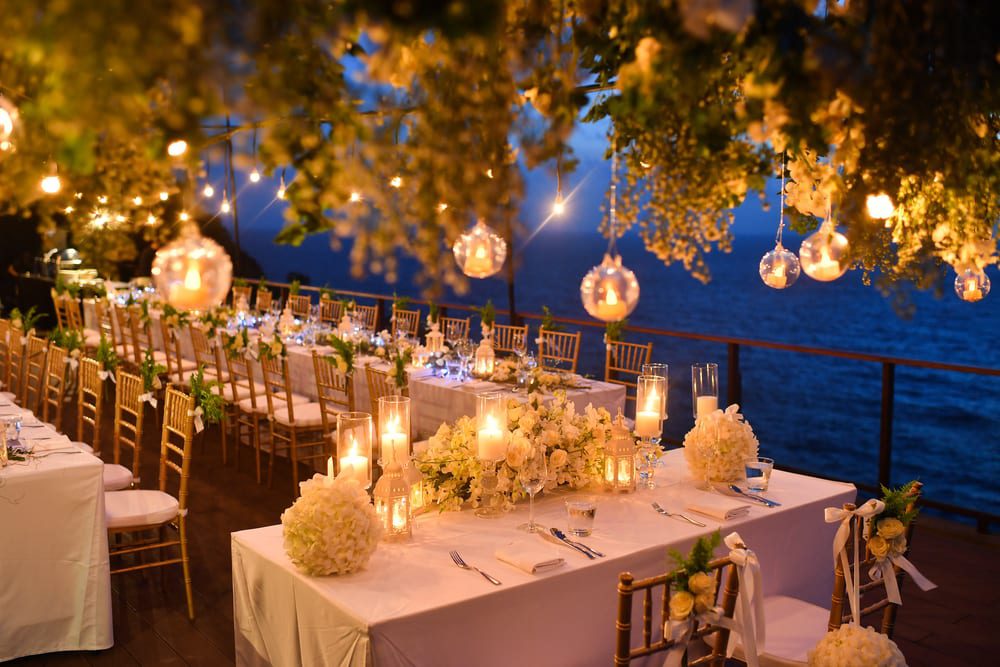 14 Jul

The Destination Wedding Planning Process

The destination wedding planning process is a lot more simple than you may think, especially if you work with the experts at Enchanted Travel!
Read on for a step-by-step guide to planning the ultimate destination wedding.
Step One: Free Consultation with Your Enchanted Travel Destination Wedding Specialist
The first step in planning a destination wedding is to meet with your Enchanted Travel Destination Wedding Specialist. We plan hundreds of destinations each year and our agents are very knowledgeable about the planning process. We may set you up with an agent that has more experience in a specific destination if you have a unique location in mind. Our services, including the initial consultation, are completely free to you. Our agents are paid commission through the tour companies and hotels. We can work with you in person, over the phone, over email, or a combination of all three – whatever works best for you! We are here to guide you and make the process simply and straightforward.
Next: Consider Your Options & Narrow Them Down
You may have some idea of a destination wedding location in mind, or you may have no idea whatsoever. Either way, no problem! We work with some customers who know the exact room they want at a specific resort and we also work with customers who have no idea if they even want to leave the country. We are here to here to help you no matter where you are in the process. Firstly, you should consider what is most important to you and your fiance. Next, develop a budget. In addition, considering whether you want an adult-only property or one that is kid-friendly is important. You may also want to choose a resort based on its size – whether you are looking for a mega resort or more of a boutique-size hotel.
An important part of this second step is to look not only at the resort but also at the wedding packages they offer. Look at the price, inclusions, customization, etc.. The venue options at a resort are also very important. Make sure to look at both ceremony and reception spaces at the resorts you are considering.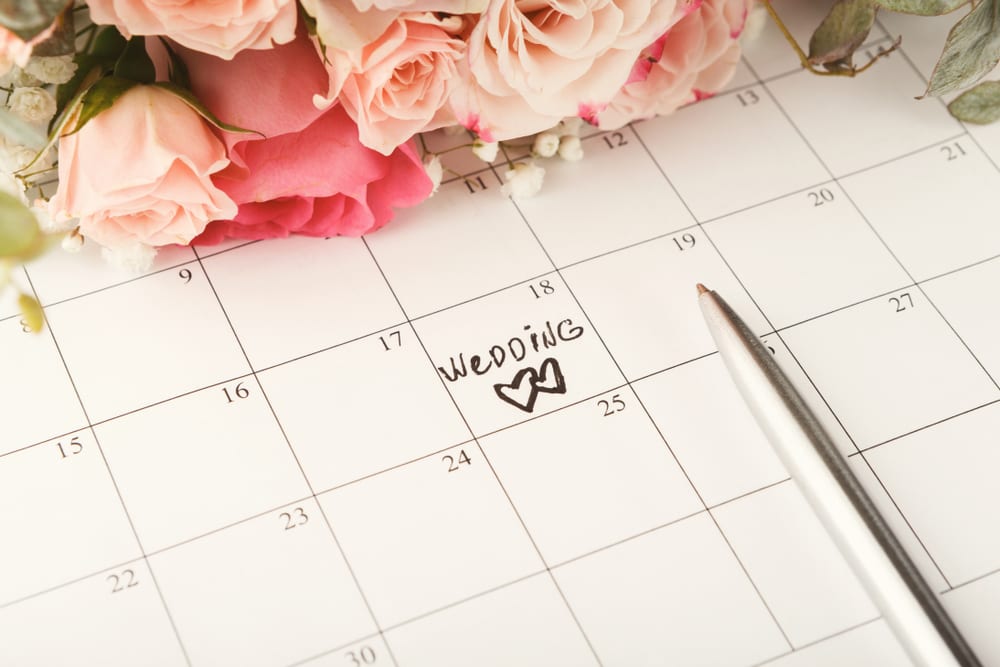 Step Three: Confirm Wedding with Resort
Once you've decided on a resort, we will connect with the property to confirm your ceremony date and time. Once you have a signed contract and have paid a deposit to hold your date (this amount varies based on resort and wedding package), your Enchanted Travel Destination Wedding Expert will help you obtain a special rate on a room block for you and your guests.
Fourth Step: Send out FREE Invites
After you confirm the date and time for your ceremony and reception, we can create a FREE wedding invite to send to up to 50 of your guests. These invites will include all the information your guests need to book their room with your wedding group and put down a deposit.
Before You Go: Plan Your Private Send-Off Party
Another perk to booking your destination wedding with our Enchanted Travel experts is that we will host a private send-off party for you and your guests. What does this entail? Your designated destination wedding expert will go over your itinerary and other documents with your entire guest list or wedding party. We provide drinks and snacks and this gets the whole group ready and excited for your big day!
Ongoing: Working with Resort Wedding Department & Enchanted Travel Destination Wedding Team
Your dedicated Enchanted Travel agent will be with you every step of the way and we work closely with the wedding departments at resorts. They are very knowledgeable with their respective venues and packages and can be a big help in the entire process. Your Enchanted Travel agent will be your go-to contact for everything first, though.
Once you arrive on the property, your resort wedding coordinator will show you your venues, rooms, etc..
Enchanted Honeymoons Travel | Destination Travel | Best Packages
Our ultimate goal is to make the destination wedding planning process as stress-free as possible. Planning your perfect honeymoon, destination wedding, romantic getaway or the perfect vacation of a lifetime has never been easier with Enchanted Honeymoons.
Contact us today to book your next getaway get started here. In addition, follow us on Instagram at @enchantedtravel_ and on Facebook for the latest travel news updates and stories.