17 Jun

The Florida Keys: This Week's Destination Spotlight

Last week we posted a poll on our Instagram stories asking our followers to choose our next Destination Spotlight! The people have spoken and The Florida Keys was your top choice! Read on for more details on this great vacation destination.
Why We Love The Florida Keys
The Florida Keys is a magical place to vacation. With just one narrow road and 42 bridges connecting the islands, you'll feel transported to a new land right when you get there.
People love The Florida Keys because there is so much to discover everywhere you turn. You'll find an endless amount of tiki bars, seafood restaurants, beachy resorts and boutique hotels, a stunning nature preserve, and more.
Each region of The Keys brings its own personality, so you may want to consider visiting a few of them in one trip.
There is so much to do and explore on all of the islands, including snorkeling, diving, fishing, walking the gorgeous beaches, and eating delicious seafood.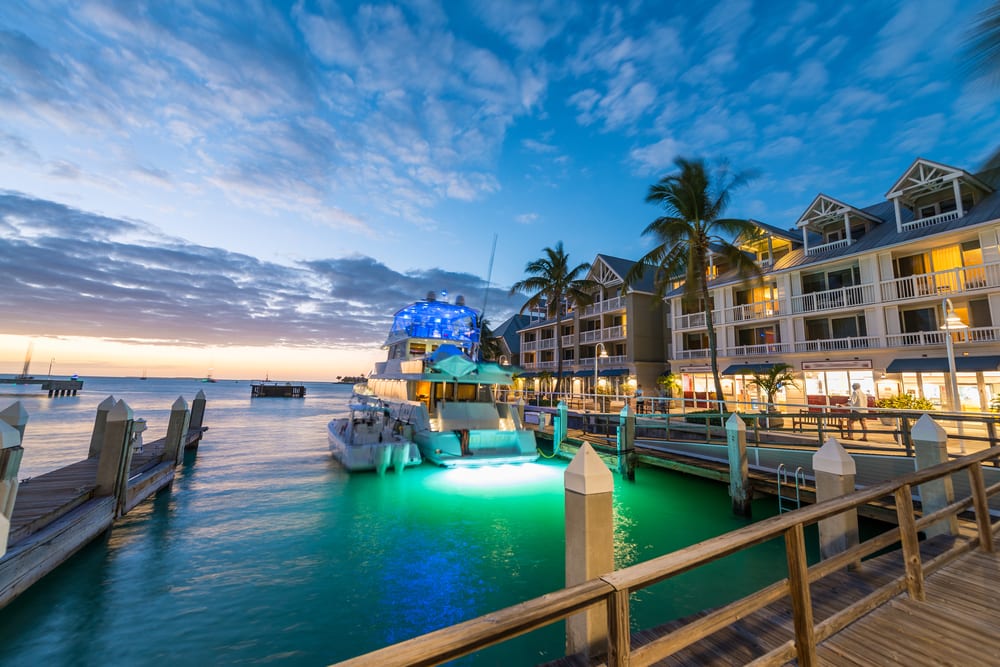 What to Know About Each Region of The Florida Keys
The Florida Keys consists of a 125-mile-long stretch of islands starting just south of Miami. These islands are linked by 42 bridges over the Atlantic Ocean, Florida Bay, and the Gulf of Mexico. You'll find five regions that "The Keys" are divided into Key Largo, Islamorada, Marathon, Big Pine, and Lower Keys, and Key West.
Key Largo
If you are an experienced diver or want to get started, plan some time in Key Largo. Key Largo is known as the Dive Capital of the world. In addition, it is home to John Pennekamp Coral Reef State Park. This is the first underwater preserve in the United States.
Islamorada
Not into diving? How about some sport fishing instead? You're in luck because Islamorada is known as the Sport Fishing Capital of the world. That's right – The Florida Keys is home to both the Dive Capital of the world and the Sport Fishing Capital of the world! Islamorada is specifically famous for its backcountry sport fishing and saltwater fly fishing.
Marathon
Marathon is most known for The Seven Mile Bridge. This is one of the longest segmented bridges in the entire world.
Big Pine and the Lower Keys
Big Pine Key in the Lower Keys is home to a famed national refuge. This refuge protects the miniature endangered Key deer.
Key West
The most famous and popular island of The Florida Keys is Key West. It became well known as the home of writers Ernest Hemingway and Tennessee Williams. The tiny island is just two by four miles in size but packs a ton of punch in a small package. You'll find a vibrant historic district, an international airport, and a bustling LGBTQ+ scene, just to name a few stand-outs. Key West is also home to some of the most fabulous hotels in all of Florida.
Enchanted Honeymoons Travel | Destination Travel | Best Packages
Call us today to speak to one of our Florida Travel Specialists. You can reach us at 402-390-9291 or get started here.