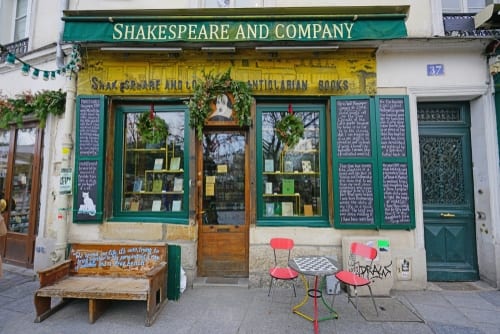 12 Jun

The World's Most Beautiful Libraries & Bookstores

Our travel experts have been busy exploring the world this spring, from Ireland to Spain to Portugal. One of the things that stood out to me in their trips were the fascinating libraries and bookstores they found in these destinations. If you're a bookworm like me, you'll find these libraries and bookshops absolutely fascinating! Read on for some of my favorites, including a few that our travel experts got to see in person this year.
The Long Room of Trinity College, Dublin
Our travel expert Graci toured the historic campus of Trinity College in the heart of Dublin. The Long Room, or the library, of Trinity College, is absolutely stunning in real life! In addition to its beauty, the Long Room holds the Book of Kells. The Book of Kells is a 9th century manuscript that documents the four Gospels of the New Testament. It is known as Ireland's greatest cultural treasure.
The Long Room itself is one of the world's most beautiful libraries and houses over 200,000 of Trinity College's oldest books.
---
Livraria Lello, Portugal
Our travel expert Teresa visited the Livraria Lello in Portugal. This is one of the most beautiful bookshops in the world. In addition, it is rumored to be the inspiration behind J.K. Rowling's Hogwarts in the Harry Potter series.
Most notably, you may notice a resemblance between the bookshop's architecture – especially the twisting staircase in the middle of the shop – and Hogwarts.
---
Harper Memorial Library, University of Chicago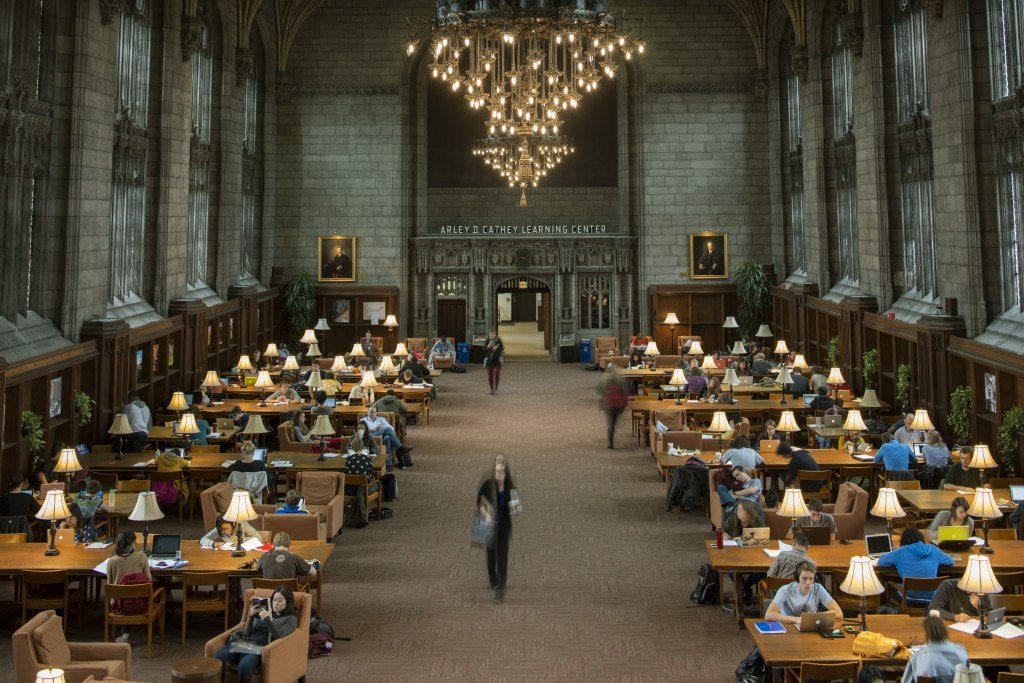 Named after the school's first president, William Rainey Harper, does not actually hold any books. Instead, it is used by the students for study.
It was built in 1912 and is reminiscent of the grand architecture at Cambridge and Oxford.
---
George Peabody Library, Johns Hopkins University, Baltimore
Baltimore may seem an unlikely place for such a grand library, but here it is. I'm sure students love studying in the skylight-lit, cast-iron-stacked building made of black and white marble. It was built in 1866 and is open to the public today.
---
Word on the Water, London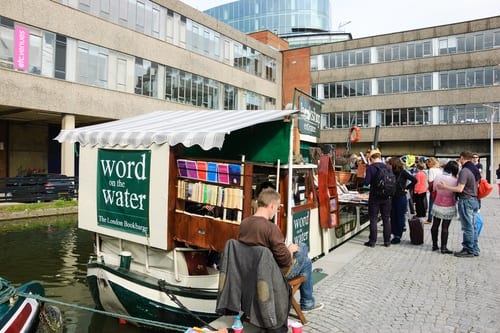 For bookworms who prefer not to be stuck inside on a gorgeous day in London, look for Word on the Water in London. The 1920's Dutch-style barge is a floating bookshop.
In addition to books, the barge has a friendly dog, occasional live jazz music and a wood burning stove.
---
Royal Portuguese Reading Room, Rio de Janeiro, Brazil
This library is more like a palace for books. With a limestone exterior inspired by the Jerónimos Monastery in Lisbon. In fact, it was actually built in Lisbon and then shipped to Rio de Jeneiro.
Inside, there is a red, white and blue stained glass window on the ceiling. In addition, a marble and ivory altar beckons visitors into the building.
---
The Morgan Library & Museum, New York City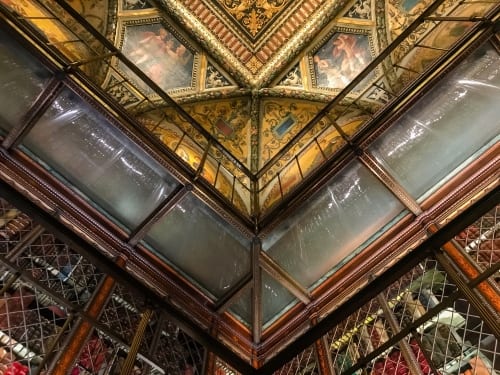 You don't have to venture to a European country to find this exquisite library. Not only is the Morgan Library & Museum absolutely gorgeous, but it is actually financier J.P. Morgan's personal library. It is made up of three buildings on Madison Avenue and includes galleries, libraries and a performance hall, in addition to Morgan's private book collection. Inside, the golden library also has frescoes covering the ceilings. In addition, you'll find three floors of bookshelves – some connected by a secret passageway.
---
Cărturești Carusel, Bucharest, Romania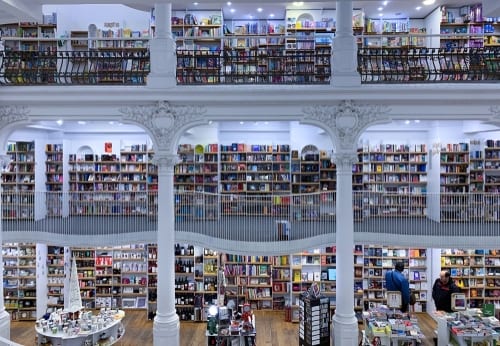 "Cărturești Carusel" translates to "Carousel of Light" and you'll see why when you step inside this gorgeous bookshop in the heart of Bucharest. Set in a beautifully restored 19th century building,
It has six floors and over 10,000 books. It also has over 5,000 albums and DVDs and the top floor has a nice little bistro. In addition, there is a contemporary art gallery on the lower level.
---
Shakespeare & Company, Paris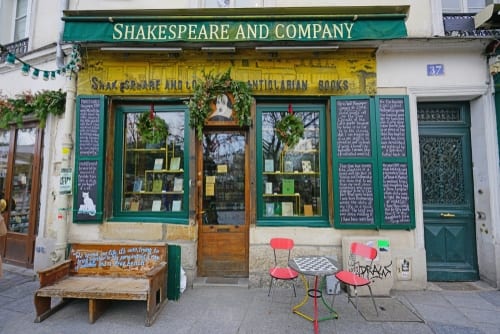 George Whitman opened Shakespeare & Company bookshop in 1951 and it is the most famous in all of Paris. They sell regular books as well as second-hand books.
In addition, the bookshop functions as a reading library and welcomes visitors.
If you're a bookworm like me and want to see these libraries and bookshops in person, call us at 402-390-9291 for more details.