19 Dec

Tips for Booking a Destination Wedding

As the average cost of a traditional wedding ceremony and reception skyrockets, more and more couples are opting for a personalized and surprisingly affordable destination wedding rather than an overpriced, run-of-the mill wedding. If you and your future spouse like the idea of a relaxing destination wedding but don't know where or how to start, we can help!

Below are the best tips for making your dream destination wedding a reality.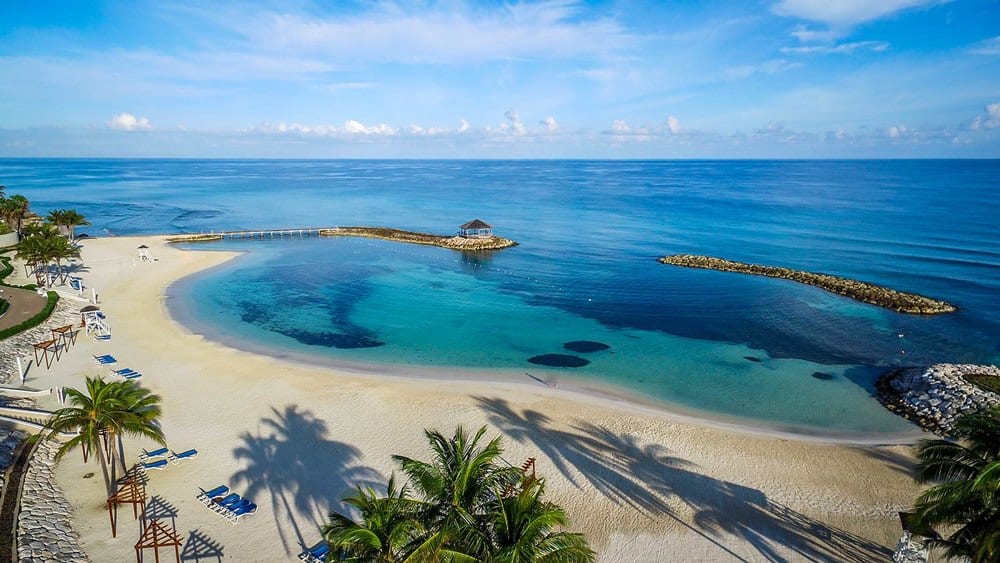 1. Hire a pro
Enchanted Travel can help you in picking out the perfect destination for your upcoming nuptials.  Travel specialists plan excursions for groups of two to 2,000, and ensure that guests of all ages are comfortable and well-accommodated. They handle all of your guests' travel needs so you are freed from the role of travel-agent-bride-or-groom. Instead you can focus on wedding details and your only role is husband or wife.
Our agents are destination wedding specialists. We have been planning destination weddings for over twenty years! Our agents have visited all of the best resorts and locations for destination weddings in Hawaii, Mexico, the Caribbean, and Jamaica.
Travel specialists have access to thousands of dollars in group discounts. We will present the options to you upfront to help you anticipate the full cost of your destination wedding with no surprises.
At Enchanted Honeymoons, we also provide free wedding invitations for your big day. You are able to add your picture and design the invitation to your liking. We also provide a wedding registry so your friends and family members can contribute to your big day or your honeymoon. Finally, we provide these and all of our services free of charge!
We are always in your corner, and are reachable by phone, text and e-mail while you and your group are traveling – yes, we are available 24/7 for your entire group from the time they book to the time they arrive back home.
2. Notify guests well in advance
This is one of the most important destination wedding tips. Not only will you want to give your loved ones ample time to check their schedule for your destination wedding date, but you will also want to make sure they have plenty of time to calculate whether or not they can accord the cost of traveling to your ceremony and reception. Working with Enchanted Honeymoons Travel ensures that you and your guests are prepared and have everything you need for the trip.
3. Visit in advance if possible
Ideally, you'd be able to visit your venue once before booking, but this is not always the case for destination weddings. Ask your travel agent at Enchanted Travel about discounts offered by certain hotels on stays before your wedding date. If your hotel doesn't offer a discount and you are not able to visit your venue, just be sure to arrive a few days in advance of the ceremony and reception. This will allow you to change anything and will relieve some stress for your big day!
4. Pick the Perfect Spot
The location of your wedding determines not only the mood – whether you are going for sophisticated, beachy, or rustic – but also the travel, time and budget required to pull it off. Your wedding elements should say something about your personal style and your passions. Enchanted Honeymoons can help you choose the perfect setting for you – whether it's a beach in Maui, a gazebo over the Caribbean, a private garden in St. Lucia, or a beautiful chapel in Jamaica.
5. Embrace the setting to save big
Slash both your decor and catering costs by choosing items that are native to your destination. Our agents at Enchanted Honeymoons Travel have been to all of the top destinations so we are able to relay first-hand what may work for your big day. For instance, consider having exotic flowers and plants in the tropics rather than, say, red roses. Serve local specialties at the reception, like jerk chicken in Jamaica or conch fritters in the Bahamas.
6. Choose your wedding dress based on your destination
Breathable fabrics work best in hot, humid locations such as the beach. Think lightweight lace in Mexico. On the other hand, some destinations were made for something more dramatic. For nuptials set in a villa in France, for instance, an embellished ball gown may be appropriate!
7. Never check your dress
Always carry your dress on board the plane, even if it means having to fold it. Just make sure someone at the other end can press and steam it!
8. Time it Right
Unfortunately, the best weather in popular destinations tends to be high  or heavy-tourist season, when there are typically more crowds, fewer hotels and venues available, and higher prices all around. If you choose to marry during high season, you'll want to reserve hotel blocks and venues immediately and send out save-the-dates 10 to 12 months in advance so guests can book their flights and accommodations before prices skyrocket. Our agents at Enchanted Honeymoons Travel are all destination wedding specialists, so we will can help you choose the best time for your big day. If you choose the shoulder-season (right after high-season), you may be able to save yourself and your guests some money and still enjoy great weather. While the off-season will mean fewer crowds, the weather can be iffy, and you may find that many stores, venues and vendors close up shop.
9. Research Local Marriage Requirements
The legal side of tying the knot in a different country can be complicated. Many countries have a "residency requirement" (for example, 24 hours in Turks and Caicos and 7 days in England), which means you must reside in the country for a certain length of time before your ceremony. Although this is usually just a few days, it can be longer. France requires you to arrive at least 40 days before you marry! When in doubt, ask your travel agent!
Call Enchanted Honeymoons Travel at 402-281-3022 to start booking your dream destination wedding!