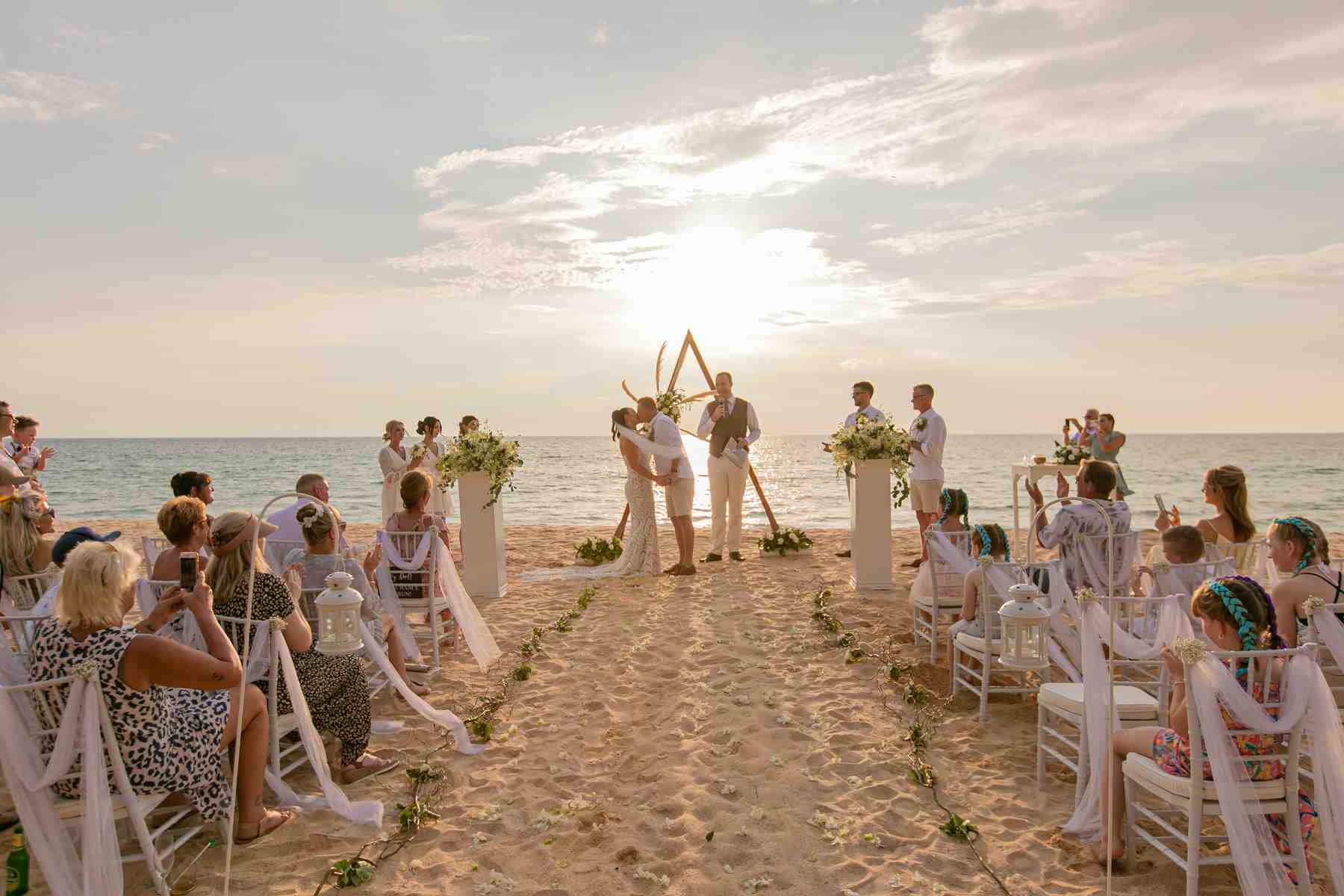 30 May

Tips for Planning a Destination Wedding in 2023

Planning a wedding is challenging enough – planning a destination wedding may seem like it could pose even more challenges. However, follow this guide and you'll find planning a destination wedding in 2023 to be a stress-free and uncomplicated process!
Planning a Destination Wedding in 2023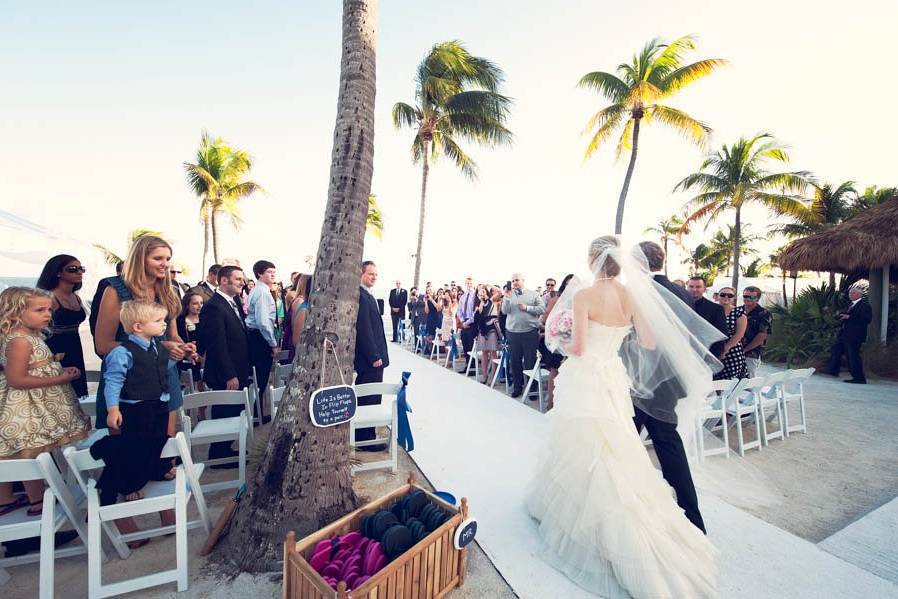 Tip #1: Use a Trusted Travel Advisor to Plan Your Destination Wedding in 2023
Enlisting a travel advisor to help you in planning your destination wedding is one of the best things that you can do. An experienced travel advisor can help to lighten your load by taking over your guests' reservations and travel info and scoring the best deals on wedding venues and resort room blocks. Plus, travel advisors are also well-versed in working with wedding planners at resorts in popular travel destinations. Let's just say it won't be their first rodeo!
Our destination wedding experts at Enchanted Travel have booked hundreds of destination weddings, so we can guide you through the entire process, step by step. Destination Weddings>> 
Tip #2: Consider Booking Your 2023 Destination Wedding at an All-Inclusive
The easiest and most low-stress way to enjoy your destination wedding experience? Book it at an all-inclusive resort! There are so many options when it comes to all-inclusive resorts these days. You can find them in tons of amazing destinations: the Caribbean, Mexico, and beyond.
Your guests will love the carefree vibes: leave your wallet in the room and enjoy yourselves! Plus, many all-inclusive resorts offer free wedding coordinators on-site to assist in your big day. Our destination wedding experts at Enchanted Travel have worked closely with these coordinators on past destination weddings, and help to ensure everything goes off without a hitch!
Tip #3: Book a Sneak-Peak Trip for your Destination Wedding in 2023
Another great idea to make the planning process seamless for your destination wedding: head to the resort many months before your wedding day! If possible, plan a quick getaway to your destination wedding resort so you can see the property for yourself.
Our destination wedding experts can steer you towards some of the best destination wedding properties in your desired location or specials that offer wedding packages with a sneak-peak option. This is a great way to meet the resort staff, wedding coordinators, and all of the important people that will be involved in your big day.
Taste the food, and check out the views – not only will it help you plan and prepare but it will also get you even more excited to walk down that aisle!
Tip #4: Plan Additional Events to Make the Most of Your Celebration
Extend the party and celebration by planning events for your friends and family to attend before and after your wedding day. You don't have to go all out with a full week of events, but those on your guest list will appreciate some planned activities in addition to the wedding. A
welcome party is a great way to kick off the trip, so your guests can share in your excitement and everyone can get together right away. You may also want to show off other parts of the destination or resort – ask your travel advisor for tips.
Plan a group boating tour if whale-watching or dolphins are popular in your destination. Or plan a tequila or wine tasting if your resort or a nearby venue offers those. The opportunities are endless, these are just a few popular ideas that guests always love!
Tip #5: Check Local Marriage Requirements
If you plan to use a travel advisor from Enchanted Travel, then you can skip this tip! We will ensure that you are completely prepared with all documentation and marriage requirements prior to your destination wedding.
On the other hand, if you are planning a destination wedding on your own, then make sure to consider that making a marriage legal in a foreign country is not quite as easy as it is in the United States. Different countries have different requirements with different required paperwork, certificates, and more.
Learn more: Marriage Abroad
Planning a destination wedding in 2023 can be stress-free and enjoyable if you follow the tips outlined in this guide. Of course, trusting a destination wedding planning expert like ours at Enchanted Travel will ensure that your day goes smoothly and that the planning process is as easy as can be. We can't wait to help you plan your big day – get started planning today!
Enchanted Honeymoons Travel | Destination Travel | Destination Weddings
Call us today to speak to one of our Travel Specialists. You can reach us at 402-390-9291 or get started here. In addition, you can email us at info@enchantedhoneymoons.com.