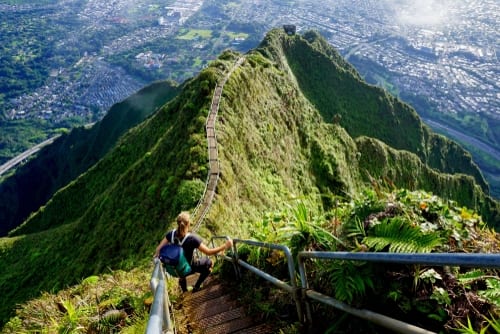 28 Jul

Everything You Need to Know About Visiting Hawaii Right Now

Planning on visiting Hawaii in 2021 or 2022? Hawaii has relaxed travel restrictions, reasonable airfares, fantastic travel deals, and low COVID-10 case numbers. Therefore, it is seeing a welcome return to tourism since the start of the pandemic. What do you need to know when visiting Hawaii now? Read on to learn more!

As of July 8, 2021, visiting Hawaii just got much easier!
Hawaii is now allowing fully-vaccinated U.S. travelers to skip the quarantine without getting a pre-travel COVID test. This marks a major step toward reopening Hawaii to all travelers and we are so excited!
How do you prove you are vaccinated?
All vaccinated travelers need to upload proof of their vaccination to Hawaii's Safe Travels website. In addition, all travelers must bring a physical copy of their vaccination cards with them when they travel to the islands. Yes, that means the little card that you received at your first vaccination appointment. This card fits in your wallet and states which vaccine you had as well as the dates of your first and second doses. This is the easiest way to prove vaccination right now since everyone received one of these cards at their first vaccine appointment.
The current Hawaii Travel Restrictions remain in place for those who are not yet vaccinated.
This includes pre-travel testing requirements. Anyone not vaccinated, including children between the ages of 5 and 17, are subject to the 72-hour pre-travel test.
If you are visiting Hawaii in 2021 or 2022, you may be wondering if other restrictions are easing up. Great news – they are!
New guidelines for restaurants include upping the capacity to 75%. However, they do still need to adhere to the 6-foot social distancing guidelines. In addition, indoor gatherings can now have 25 people and outdoor gatherings can now have 75 people. This is great news for anyone planning a destination wedding or other celebration in Hawaii.
So what about traveling inter-island when visiting Hawaii in 2021 or 22?
As of June 15, 2021, a pre-travel test is no longer required for traveling inter-island within Hawaii. There are currently no restrictions on flying between islands. This is amazing news for all you travelers who wish to visit more than one Hawaiian island during your stay!
Enchanted Honeymoons Travel | Destination Travel | Best Destination Wedding Packages Hawaii
Call us today to speak to one of our Travel Specialists. You can reach us at 402-390-9291 or get started here.