13 May

Tips for Visiting Hawaii for the First Time

Hawaii is a destination unlike any other. Traveling to Hawaii is a unique experience, so we've gathered some tips from our travel experts for visiting the Aloha State for the first time. Read on below!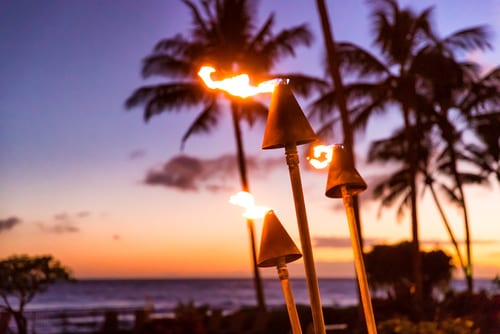 1. Book your stay for at least 7 nights
There is so much to do and explore on the islands of Hawaii, so ideally you would want to stay at least 7 nights. If you can swing it, opt for closer to 2 weeks so that you can visit 2-3 islands and experience all they have to offer.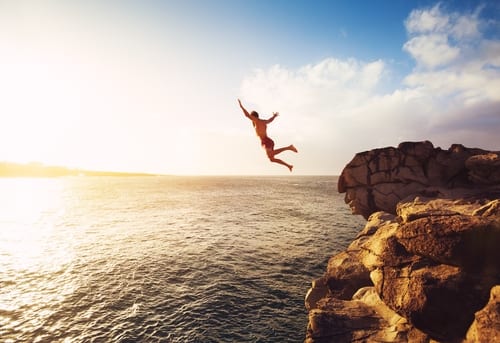 2. Pad your itinerary with space for the unanticipated
Hawaii is full of adventure and fun and the best way to experience it is with a bit of spontaneity. Of course, you'll want to read up a lot in advance and have a short list of the things you really want to do and see. But Hawaii is the perfect place to allow yourself the chance to say YES to a new and unplanned experience. You'll also want at least one day to do nothing but lay on the beach eating fresh fruits and appreciating the outdoors and aloha spirit.
3. Be prepared to be active
There is so much to explore in Hawaii! Hike in Waipo Valley, learn to surf, scuba dive & snorkel, take a dip in the hot springs – it's all at your fingertips! In addition to adventure activities, you'll want to immerse yourself in the culture and history of the islands. Soak up some of the local history at the museums, including the Hawaii Museum of Contemporary Art (HMOCA), the Plantation Museum, and more. Another fun thing to do is check out one of the Farmers Markets on the Big Island. There are 3 main Farmers Markets here: Keauhou, Kona & Hilo Farmers Market.
4. Be respectful
Much of the land in Hawaii is considered sacred. Locals take this very seriously and you should too.
5. Travel to Hawaii in the off-season
One thing we suggest is trying to book your stay in Hawaii during the off-season. You'll especially want to avoid school holidays, when flights and hotel rates skyrocket. The most expensive and crowded time to visit is between Christmas and New Years. The best values in Hawaii can be found in May and October. The weather is also at its peak in these months – not too hot, not too rainy.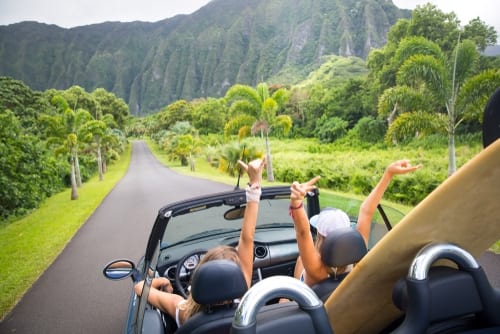 6. Rent a car – depending on which island you're staying on
The best way to explore Hawaii (at least, most of the islands) is by car.
Oahu: Whether or not you need a rental car will depend on where you're staying on Oahu. If your staying in Waikiki, don't bother with a car. Traffic and parking in Honolulu/Waikiki can be challenging. If you're staying outside of Waikiki, book a rental car so you can really explore the area.
Kauai: The Garden Isle is best explored by car. You will definitely want to book a rental car for Kauai! We suggest renting a car for 2 days so you can spend one day exploring the North Shore and another day exploring the South Shore and Waimea Canyon and Kokee State Park.
Maui: Maui has a lot to see and it's very spread out, so you should definitely consider getting a rental car if you stay here.
The Big Island: The same goes here – you should get a rental car on the Big Island. You'll want to drive along the Hamakua coast over to the Kohala coast while you're here.
Lanai: You won't need a car here.
Molokai: You will need a rental car to get around Molokai. Molokai has the least amount of tourist conveniences – which makes it adventurous and charming but not so great for getting around without a car.
7. Meet the locals
The people of Hawaii are notoriously friendly and laid-back. No, The Aloha Spirit is not just in the movies! Those raised in Hawaii have this mentality and Hawaii attracts transplants from the mainland with this same chill vibe. If you don't take the time to speak with the people, you miss the most important part of the journey.
Ready for your unforgettable Hawaii experience? Call us at 402-390-9291 to speak to one of our Hawaii travel experts or get started here.