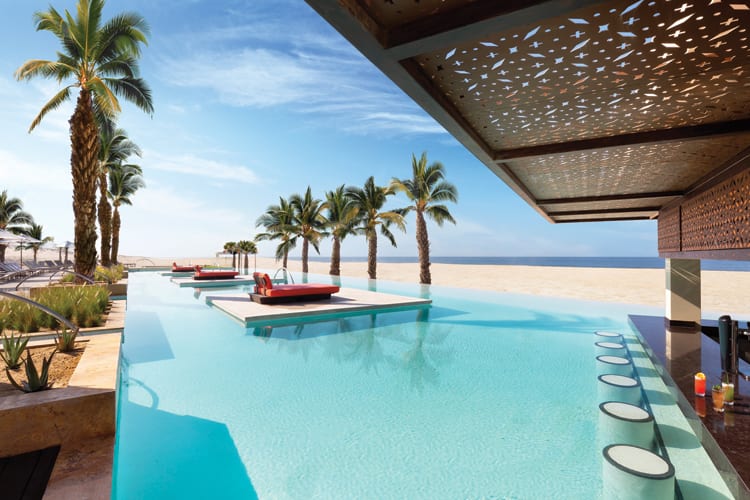 13 May

Top Resorts Introduce Enhanced Hygiene & Safety Protocols

This week, some of the top resorts in Mexico & the Caribbean introduced enhanced hygiene and safety protocols for their hotels. Read on for the new measures put in place by AMResorts, Hard Rock Hotels & Resorts, and Blue Diamond Resorts.
Top Resorts Introduce Enhanced Hygiene & Safety Protocols
On Monday, AMResorts President Gonzalo del Peón sent out an email on how they are "redefining the travel journey with even higher safety & hygiene standards to support guest wellbeing". Starting this week, AMResorts launched its new CleanComplete Verification 360-degree quality and hygiene program for all of its properties. Its purpose is to instill confidence and peace of mind during the vacation selection process and especially for future vacations at an AMResorts branded property.
This program will address all aspects of resort operations and guest experience, including:
Welcome Back – Arrival and Check-In Procedures: Check-in health procedures upon arrival at a resort, including temperature and health check at a Hygiene Check-In station, cleaning of the lobby with high-level disinfectant every hour, and sanitation of luggage and personal electronic devices.
Come on In-Room Cleaning Procedures: Cristal RoomCheck verification certifies that each guest room has met the highest hygiene cleaning, with sanitation information on in-room tablets, printouts, and TVs.
Time to Relax – Sanitation Throughout the Resort: Increased sanitation throughout all areas of the resorts, including high human contact areas such as staircases, elevators, public areas, and restrooms, as well as sports equipment and spa facilities.
Fun for the Kids – Explorer's Club + Core Zone Hygiene: All Explorer's Club and Core Zone facilities cleaned and disinfected prior to opening, after closing, and regularly during operating hours, with temperature checks required for all before entering.
Dine-in Style – Food and Beverage Protocols: All bars and restaurants employ social distancing measures, while staff wear masks and increase hygiene techniques.
Behind the Scenes – Back of House Activity: New staff positions to oversee health measures, including regular wellness training for all personnel, sanitization of office and back of house areas, regular tests of pools and water systems, a designated drop-off and sanitation area for supplies, laundry protocols to control temperature, and use of high-level cleaning products.
See You Again Soon – Check-Out and Departure Procedures: Express check-out service to reduce contact.
Don't Just Take Our Word for It – Third-Party Verification: Certification by the Cristal International Standards® and compliance with the internationally recognized Hazard Analysis Critical Control Point (HACCP) in food safety.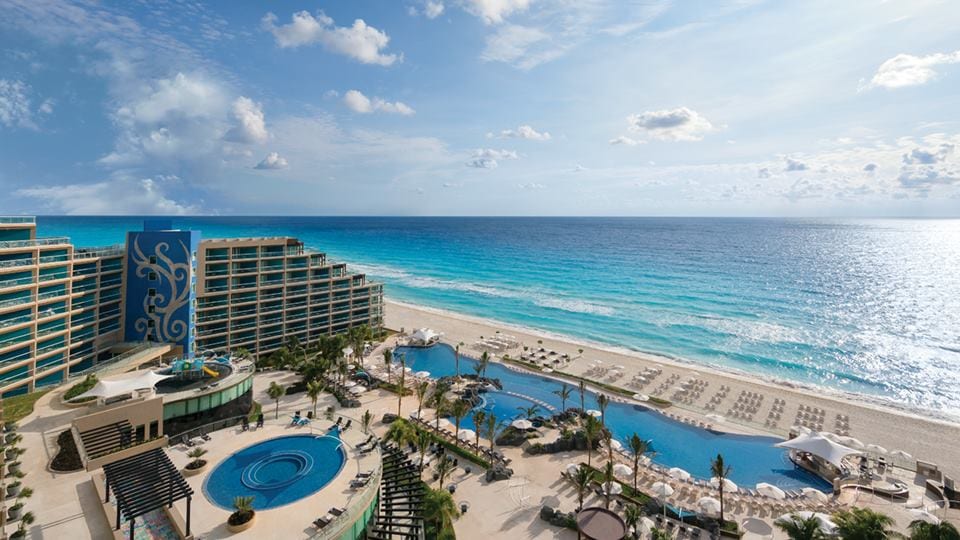 Hard Rock Hotels & Resorts began rolling at similar safety and hygiene standards for their properties. Like AMResorts, they are following the guidelines and recommendations from the World Health Organization (WHO), Centers for Disease Control (CDC), and local and national health authorities. These new regulations will ensure a clean and safe environment for all guests.
To summarize their Enhanced Hygiene & Safety Protocols plan, read below:
Guest & Employee Health: Hand-sanitizing stations will be placed throughout the resorts. Additional signage will be placed throughout the properties reminding everyone of important health and hygiene protocols including handwashing and physical distancing. They will also continue to have an onsite 24/7 doctor to provide medical assistance as needed.
Employee Protocols: All staff members have been through new training on these enhanced protocols. They will continue with ongoing training on global standards of sanitation from third parties including Ecolab and NSF.
Cleaning Protocols and Sanitation: Hard Rock uses cleaning products such as Ecolab and others that meet EPA standards. TIn addition, the frequency of disinfecting all public spaces and guest rooms will be increased.
Physical Distancing: Guests and employees are instructed to practice physical distancing by standing six feet away from other groups. This includes standing in lines, waiting for elevators, limited capacity in elevators, and walking through public spaces. They have also redesigned layouts for common areas, meetings and event spaces.
Guest Experience: Our in-house transfer company also received training on our new protocols. In addition, extra precautions such as luggage disinfection and non-invasive thermal readings will be implemented.
F&B: Hard Rock will continue to reinforce its internationally recognized methods of identifying and managing food safety-related risk, including Hazard Analysis Critical Control Points (HACCP). In addition, they are adhering to strict global rand standards and standards set by third parties such as NSF. They have eliminated select services such as buffet and teppanyaki. In addition, they introduced contactless in-room dining with enhanced menu options.
Blue Diamond Resorts has introduced advanced sanitation measures and new physical distance guidelines. In addition, they've introduced a 360-degree clean approach and an international Safety Assurance Team. In addition, they have reinforced their cleanliness standards and adhered to guidelines set by the WHO and the CDC. Across every area of their resorts and at all contact points, sanitation and safety are the priority.
These new procedures include:
360 Degree Clean Approach: Blue Diamond Resorts' common areas come with this clean approach. This means hourly cleaning of all pools, beaches, restaurants, bars, entertainment facilities, lobbies, elevators, hallways, etc. The daily frequency of cleaning and disinfecting will also increase.
Diamond Clean Guest Rooms: Blue Diamond's thorough housekeeping team will use Advanced-grade disinfectant products that eliminate emerging viral pathogens. This includes thorough sanitation of all areas including remote controls, doorknobs, hairdryers, etc. In addition, they have updated their room service process to ensure safe and distance delivery.
Physical Distancing and Protection: Throughout the common areas and in-room TVs, signage will be displayed to provide Safety-Assured Vacations. In addition, you'll find floor markets around the common areas to indicate correct social distances.
Advanced Dining Safety: Blue Diamond has also reduced restaurant capacities and implemented a one-step reservation system.
Staff Care, Training & Awareness: Blue Diamond employees are trained and empowered to keep safe, take care, and be smart while delivering Safety-Assured Vacation experiences to guests. This includes the use of PPE, rigorous and frequent hand cleaning, and regular temperature checks before beginning each shift.
Enchanted Honeymoons Travel | Destination Travel | Best Packages
Want to start booking your future travel now? You can reach us at 402-390-9291 or get started here.