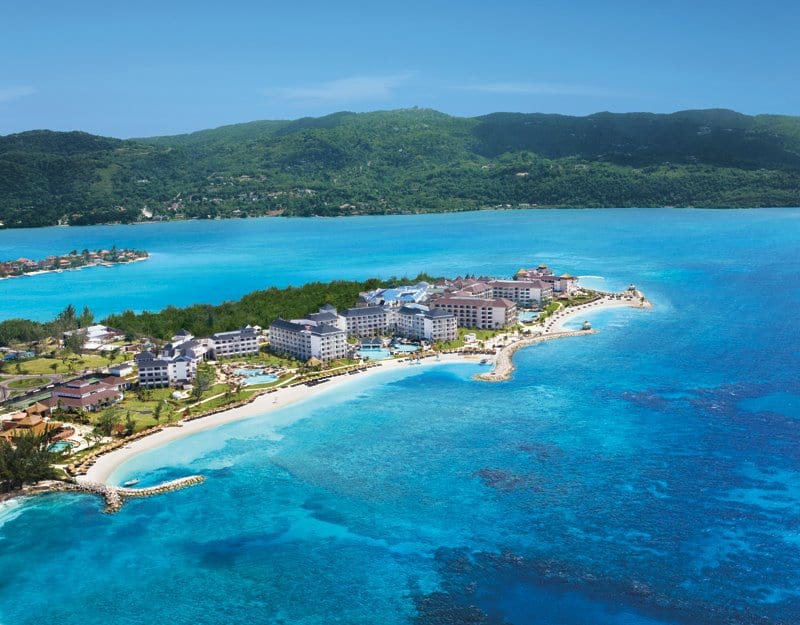 09 Jul

Travel Agent Review of Secrets St. James Montego Bay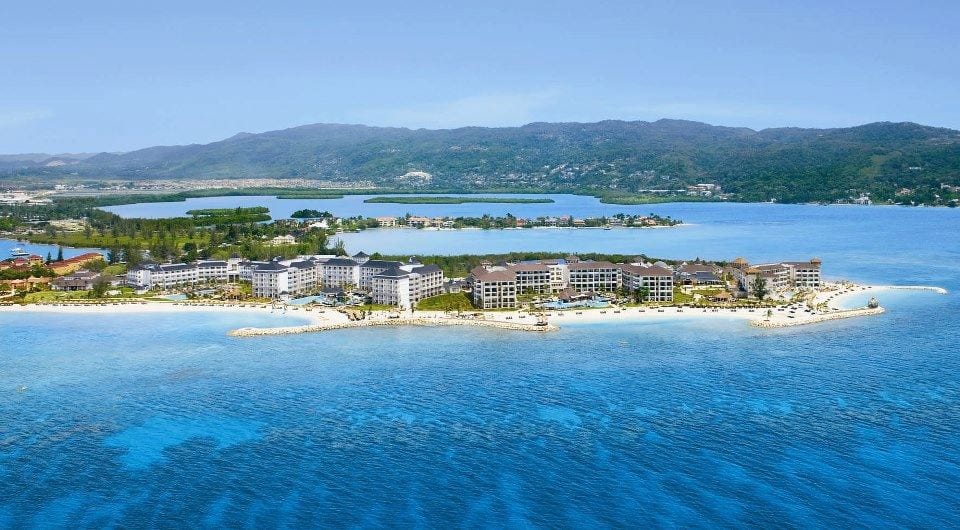 Our travel specialist Andy Baker recently spent 3 nights at Secrets St. James resort in Montego Bay. He stayed in a Preferred Club Room and highly recommends the property. Read on for everything he loved about the adults-only all-inclusive resort.
Gorgeous Sunsets
No explanation necessary here!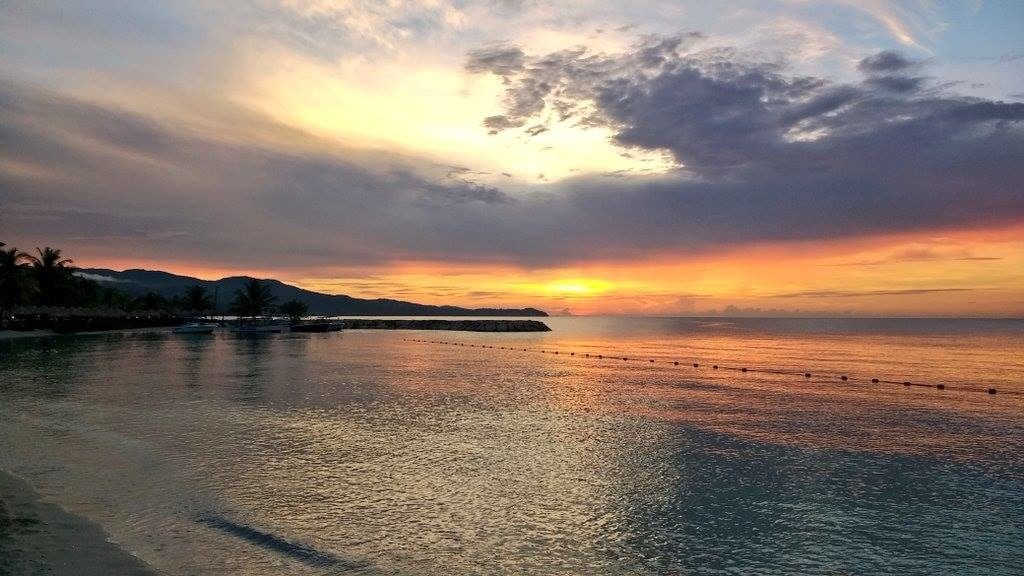 ---

"Unlimited Luxury"
"The staff was super friendly and always there to help," Andy said. Secrets St. James is part of the AMResorts family, which boasts "Unlimited Luxury". "Unlimited Luxury" refers to their commitment to providing the ultimate relaxing all-inclusive experience. In addition to the usual all-inclusive amenities such as limitless access to gourmet dining options, 24-hour room and concierge service, and pool and beach wait service, you can expect even more at Secrets St. James. All guests have full access to Secrets Wild Orchid next door, including their restaurants, bars and pools.
---
Preferred Club
Andy stayed in a Preferred Club Room, which means he really got to experience what Secrets St. James has to offer in terms of service and luxury. All Preferred Club suites are set in premium locations with amazing ocean views and have their own soaking tubs and sun beds. In addition, only Preferred Club members have access to a private lounge. Plus, in addition to full access of the restaurants, bars and pools at Secrets Wild Orchid, Preferred Club guests also have access to the nearby Breathless Montego Bay property. Breathless offers seven additional restaurants, five bars, and two pools. Other perks include private check-in and check-out, private concierge service, a private pool, upgraded bath amenities and an upgraded minibar.
---
Amazing Food
With just a short stay, Andy ate most of his meals on the Wild Orchid property next door. "The majority of the restaurants are in one area of the Wild Orchid side so it kind of felt like we were walking around a Piazza" he explained. His favorites include Himitsu, a Pan-Asian restaurant, and the jerk chicken (pictured above) and pork served on the beach which he describes as some of the best he's ever had (Jamaica is known for their jerk chicken!).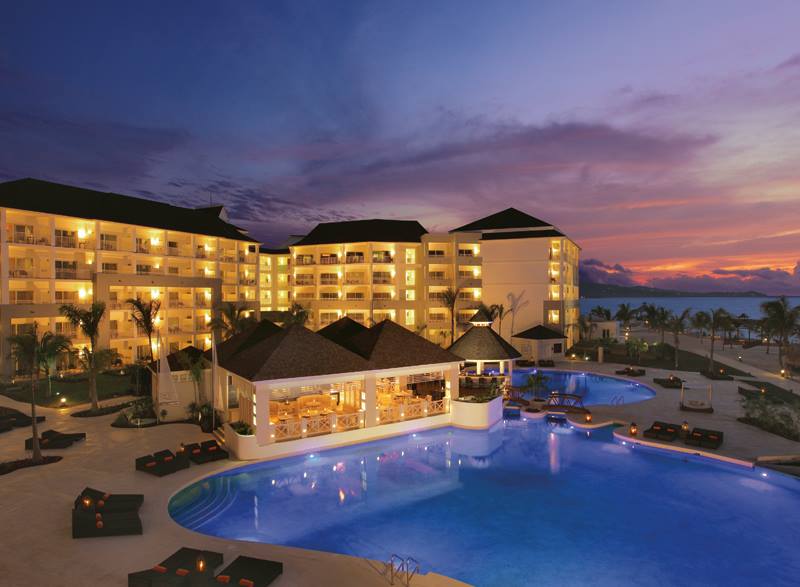 Other restaurants on the Secrets St. James property include:
Seaside Grill: Stunning ocean views and grilled seafood and meats. Open for lunch and dinner. Dress code is casual.
Bordeaux: Open only for dinner, the dress code at this French eatery is "Casual Elegance".
Blue Mountain: Here you can indulge in the local culture with Jamaican-Caribbean inspired cuisine. Open only for dinner and the dress code is casual.
El Patio: Head here for an authentic Mexican dinner. Dress code is casual.
Portofino: This Trattoria-style Italian restaurant is open for dinner and the dress code is casual. Guests can select from a variety of fine wines from their very own wine cellar.
World Cafe: This buffet-style restaurant is open for breakfast and lunch and serves up international cuisine. Dress code is casual.
Also keep in mind that you do not need reservations for any of these restaurants. In addition, Secrets St. James has an extensive 24-hour room service menu.
---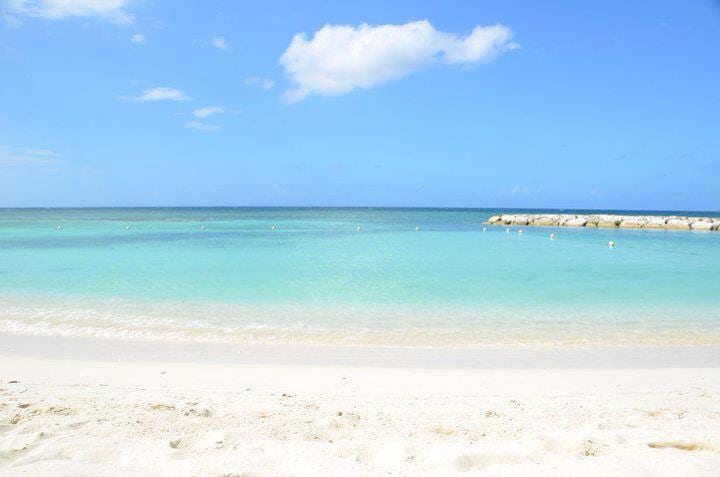 Great Location & Tons of Activities
Secrets St. James is surrounded by a huge white sand beach, making it perfect for a beach, land and water activities. Daily land activities include ping pong, basketball, volleyball, bocce ball, soccer, bicycle tours, jogging trails, tennis courts, yoga, and cooking classes. In addition, guests can enjoy non-motorized water sports free of charge, scuba lessons, sailing, windsurfing and snorkeling. For an additional charge, you can also enjoy the nearby golf course, horseback riding, or a catamaran cruise. Andy also saw a parasailing boat picking people up from the beach each day.
In addition to tons of activities, the Hard Rock Cafe is on the same beach, nearly on property, so you can enjoy some cocktails there if you would like. It is also only 20 minutes from the airport, making it convenient for a quick getaway.
Other nearby activities and points of interest include Rose Hall Great House, Bellfield Plantation, Dolphin cove, five championship caliber golf courses, Dunn's River Falls, several nearby coffee plantations, Rick's Cafe, and the Bob Marley Experience & Theater.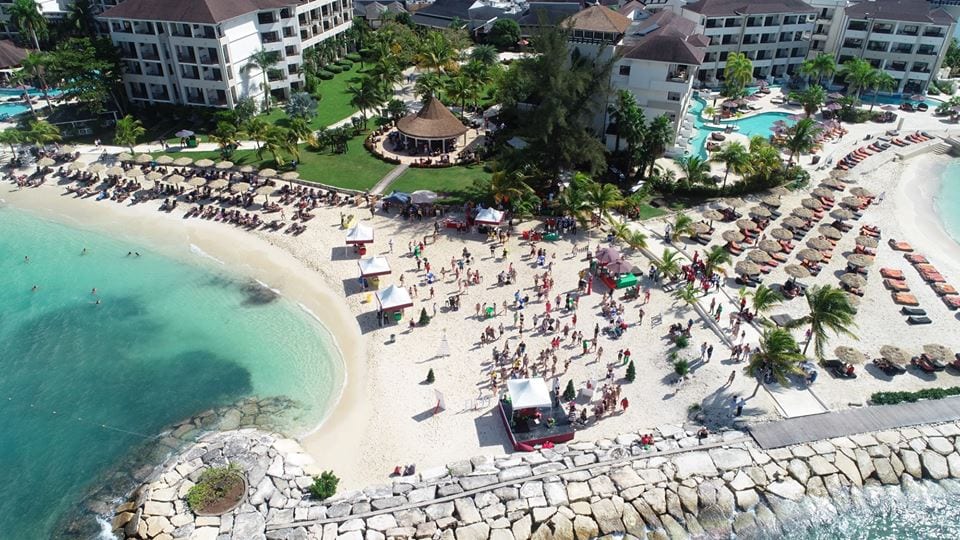 Call us today at 402-390-9291 to book your own getaway to Secrets St. James! You can also get started here.