10 Aug

Travel Talk

Keeping up with the travel industry on a weekly basis can be a challenge, even for the most avid traveler. That's why we scoured the web for the top travel news stories, then put them in this list for you. Read them below!

Tips for avoiding big crowds on your summer vacation
According to this article from USA Today, nearly half of all summer vacationers travel in August. With a bit of planning and preparation, plus a few shortcuts, you can avoid crowds when traveling in this busy month.
Source: https://www.usatoday.com/story/travel/advice/2018/08/05/how-avoid-crowds-when-you-travel-summer/892685002/
People in these states travel more than everyone else
It may surprise you that Colorado, Virginia, and Arizona take more time off for vacation than the rest of the states. Find out more about this information, plus which states take the least vacation time and why, in this article and video.
Source: https://www.travelandleisure.com/travel-news/how-americans-use-their-pto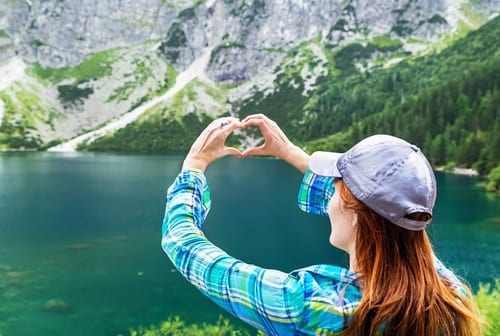 Professional trainers explain why fitness retreats are the future of travel
More and more resorts are starting to buy into fitness retreats, with classes ranging from yoga to boxing. Four trainers attended W Hotels' first ever FUEL fitness weekend in Punta Mita, Mexico and met up to discuss the pros and cons of this rising trend, as well as the best places to try it for yourself.
Source: https://www.elle.com/beauty/a22664339/why-take-a-fitness-wellness-retreat/

2018's Top 25 travel experiences
Virtuosi is a leader in the luxury travel experiences department. Their list of the 25 best travel experiences for 2018 include the Ultimate Himalayan Village-to-Village Walk in India, as well as paragliding into your hotel at Six Senses Zighy Bay in Oman. Read the full list here.
Source: https://chadclarkcertified.com/
9 travel tips astronauts have taken from space to earth
Given their unique travel experience, retired astronauts share some tips on what space travel has taught them about being a savvy traveler on Earth. They share everything from basic ideas like using a checklist, to deeper advice on being in the moment. Read the full article here.
Source: https://www.travelandleisure.com/trip-ideas/space-astronomy/travel-tips-astronauts
Call Enchanted Travel today at 402-399-9291 to book your next getaway!