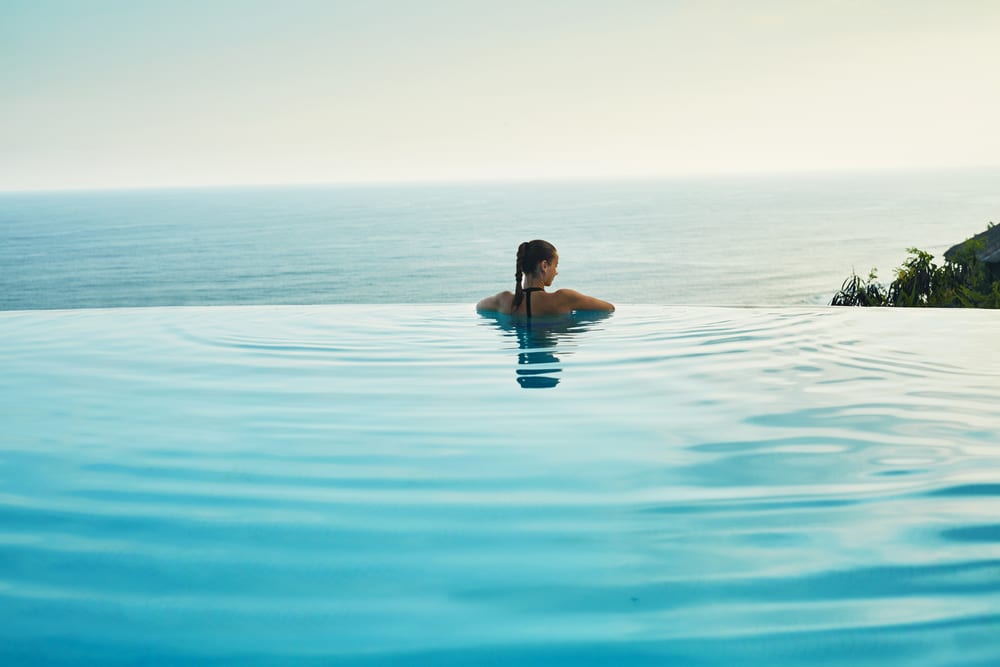 18 Feb

Travel Talk: 13 Women Changing the Travel Industry, Coronavirus Updates & More

In this week's Travel Talk, we're sharing 13 female game-changers of the travel industry and a high tech upgrade for wellness travel. In addition, we're taking a look at Coronavirus and how it is affecting air, hotel room and cruise ship rates as well as what this means for the travel industry in 2021.
Read on for all of the top travel industry news from around the web this week including Women Changing the Travel Industry!

These 13 Women are Among the Game Changes of the Travel Industry
The travel industry is experiencing a strong female presence right now. " According to Leisure Group Travel, it's estimated that 33 percent of all travel companies are owned by women and approximately 70 percent of employees in the travel business, as a whole, are women," the article states. Read up on all of these powerful women in order to prep for International Women's Day on March 8, 2020! Link below.
Source: https://www.forbes.com/sites/michaelalpiner/2020/02/18/these-13-women-are-among-the-game-changers-of-the-travel-industry

Wellness Travel Gets a High Tech Upgrade
Wellness is having a moment in the travel industry as of late.
From now on, you can expect wellness services to be far more than skin-deep. This trend is already driving bookings to the Hawaiian Islands, for example, where Four Seasons Hotels recently launched a slate of cutting-edge treatments that push the limits of what a "health spa" can do. For example, these are virtual reality-based stress management, ultrasound and cryotherapy facials, thermal body mapping massages, and one-on-one consultations with pedigreed health practitioners who measure your biological data to best coach you through your "experience." Read more at the link below.
Source: https://www.forbes.com/sites/jenniferleighparker/2020/02/17/wellness-travel-gets-a-high-tech-upgrade/#5328e4942e63

Prices Lower After Coronavirus Fears
Airfares around the world are plummeting in the wake of the fears surrounding the coronavirus. And the same is happening with cruise ship fares and hotel room rates. It's not just to or from China, where airlines have canceled their entire schedules to Asia in many cases through May, but also to many of the destinations around the world popular with Chinese travelers. For example, fares to Paris have been as low as $230, a ticket from London to Oslo has been as low as $68! This is unheard of. Read more at the link below.
Source: https://petergreenberg.com/2020/02/18/prices-lower-after-coronavirus-fears/
The Coronavirus's Effect on Tourism Will Carry into 2021, Experts Say
Earlier this week, even as infections of the novel coronavirus seemed to be slowing, the effects of the epidemic on the global tourism industry were accelerating rapidly. In addition, travel agents, operators, and hoteliers are bracing for at least months, if not a full year, of economic disruption from the outbreak, with long-term effects that may ripple well into 2021. Read more at the link below.
Source: https://www.bloomberg.com/news/articles/2020-02-13/coronavirus-s-effect-on-tourism-will-carry-into-2021-experts-say
Does my Travel Insurance Cover Coronavirus? Read the Fine Print.
Many people, like the writer of this article linked below, have foregone travel insurance in the past. However, with fears of Coronavirus affecting the travel industry worldwide, people are starting to purchase insurance more often. In addition, recent extreme weather events and now the coronavirus might make you wonder how to protect a scheduled trip. Read more at the link below.
Source: https://www.washingtonpost.com/business/personal-finance/does-my-travel-insurance-cover-coronavirus-read-the-fine-print/2020/02/11/f5e1eef0-4d19-11ea-9b5c-eac5b16dafaa_story.html
Enchanted Honeymoons Travel | Destination Travel | Best Packages
Our ultimate goal is to make the vacation planning process as stress-free as possible. Planning your perfect honeymoon, destination wedding, romantic getaway or vacation of a lifetime has never been easier with Enchanted Honeymoons.
Contact us today at (402) 390-9291 to book your next getaway or get started here.
Travel Talk Recent Articles