21 Sep

Travel Talk: This Week's Top Travel News Stories

Just for you travelers! We gathered the top travel news stories from around the web. Read them all below!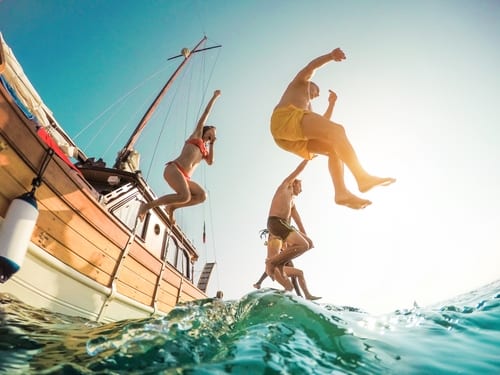 The 5 best travel destinations to visit between seasons 
Technically we are currently "between seasons", or in the "shoulder season" in regards to peak travel times. Summer is the go-to time for travelers to take a big trip, but this article lays out some really great perks that come to those who wait until after summer to travel. Read the full list of destinations you should visit during the off season here.
Source: https://www.gq.com/story/best-shoulder-season-travel-destinations
15 travel books that will change the way you see the world
This article stands behind the idea that reading a travel book can be as transformative as a literal journey. Experienced globetrotters give us there top reading choices that claim to change the way you travel. Read the list here.
Source: https://www.forbes.com/sites/jonisweet/2018/08/28/15-travel-books-that-will-change-the-way-you-see-the-world/#7b7cf3c83db7
How to travel to the Maldives on a budget
The Maldives has become a very trendy vacation destination, and rightfully so! Unfortunately, a trip here is not cheap. The flight alone can cost you upwards of $2,500 round-trip. You'll also have to pay for additional transportation from the airport to this tiny island. Despite these warnings, we still suggest you book a flight here ASAP! This article gives you tips to do that without breaking the bank.
Source: https://abcnews.go.com/GMA/Travel/travel-maldives-budget/story?id=57933961
Prince Harry always travels with this item – as does the Queen, Prince William and Kate
This travel bag is loved by Harry, William, Kate, and even the Queen! In fact,  Queen Elizabeth was the first of the royal family to use the bag by British brand Globe-Trotter. She first brought it along on her honeymoon with Prince Philip in 1947. Read more about this trendy bag here.
Source: https://www.express.co.uk/travel/articles/1020869/prince-harry-travel-luggage-globe-trotter-suitcase
Call us today to book your next getaway at 402-281-3022.