11 Jan

Travel Talk: Meeting Your 2019 Travel Goals, Nordstrom's New Collaboration with Away Luggage, and More

This week we are sharing tips for conquering all of your 2019 travel goals, an exciting new collaboration with Nordstrom and Away, the best places to buy a luxury vacation home, and more. Read up on all of the top travel news stories below!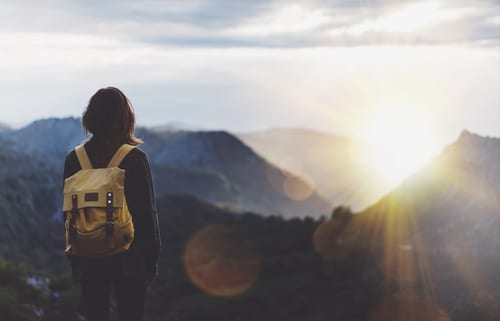 Tips for meeting all your 2019 travel goals this year
Many of us share a lot of the same travel goals, and this article will show you how to conquer all of them this year. From prioritizing your paid time off, to accumulating more points and miles – this article shares tips to help you check off items on your bucket list in 2019. It even points out some helpful tips for scoring deals at hotels, so don't miss out! Read the full article here.
Source: https://qz.com/quartzy/1517019/how-to-meet-all-your-travel-goals-this-year/
Nordstrom's new collaboration with Away is the best travel shop on the internet right now – we're talking serious travel goals!
We're sure you've heard of the travel start-up Away, known for trendy and stylish luggage options. We love that they have a built-in USB for on-the-go charging! Now Away is getting even cooler with a new "Pop-In@Nordstrom"! The shop is part of an ongoing series led by Nordstrom's VP of Creative Projects Olivia Kim. They'll be debuting four standard suitcase sizes in Nordstrom-exclusive colors. In addition, they'll have more than 250 genius, design-forward travel essentials to fill up your new suitcase! Get a sneak peak here.
Source: https://www.travelandleisure.com/travel-news/away-nordstrom-pop-in-travel-shop
Literal travel goals: how travel will change for the better this year
Every year brings about new travel trends, and 2019 is no exception. However, this year travel trends are doing more good than in the past! For instance, sustainability is becoming more community-oriented, which is good for everyone. In addition, even aspects of our current climate that seem negative, are actually bringing about positive changes to the travel world. For example, over-tourism may seem like a straight-up negative. However, it is actually creating increased interest in less-traveled destinations including Ethiopia, Madagascar, and Northern Kenya. In addition, destinations like Bhutan, and far-flung Indonesia are getting more attention these days. Read more here.
Source: https://www.nationalgeographic.com/travel/lists/top-travel-trends-this-year/
The most affordable countries to buy a vacation home
Purchasing a second home is a huge investment, so it is vital to weigh your options when it comes to price and location. This article analyzes real estate data from 26 developed countries in order to rank the least expensive places for travelers to purchase a vacation home. For example, you may be surprised to learn that one of the most affordable places to purchase a second home in 2019 is Turkey. In addition, some destinations in the Caribbean are your best options. For example, in Turkey you'll average $69 per square foot. Get more details here.
Source: https://www.travelandleisure.com/travel-news/affordable-countries-to-buy-vacation-home
The largest cruise ship ever will be based in Southern California year-round
The largest cruise ship in history is the 4,000-passenger Carnival Panorama. It is currently under construction in Italy, and will begin sailing to the Mexican Riviera in December 2019. Come December, Long Beach, California will be it's permanent home. The Carnival Panorama will replace the 3,100-passenger Carnival Splendor, which is now a decade old. Read more about this exciting development from cruise giant Carnival here.
Source: https://www.ocregister.com/2019/01/12/travel-largest-cruise-ship-ever-to-be-based-year-round-in-southern-california-coming-to-long-beach/
The best places to travel in February
It's crazy that January is already half way gone! We're already looking onward to February, and this article is a helpful tool for making February travel plans. It maps out all of the best travel destinations to visit in February 2019, including beach destinations, European cities, and even a handful of US travel destinations. Some of the best US destinations to visit for a last-minute getaway in February include Albuquerque, New Mexico and Vail, Colorado. In addition, For Lauderdale made the list! If you want to venture a bit farther from the states, check out Quebec, Canada or Verona, Italy. No matter which destination you choose, you're sure to save money and have the best weather, among other factors, when you visit them in February. For more info, click here.
Source: https://www.travelandleisure.com/trip-ideas/best-places-travel-february
Call us today in order to talk to one of our travel specialists. You can reach us at 402-390-9291.