14 Dec

Travel Talk: the best and worst airports for Christmas travel, how the weather will affect next week's busy travel schedule, and more

Christmas travel season is about to hit next weekend, and we want you to be as prepared as possible! We rounded up some of the week's best travel news stories from around the web this week for you, including a look at the busiest airports for Christmas travel, how the weather is shaping up for the busy travel week, and more. Check them all out below!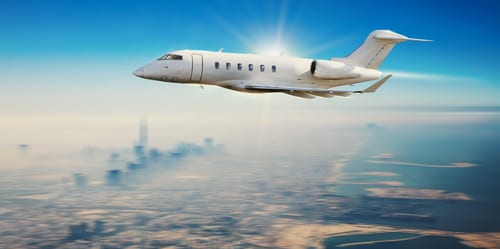 These are the best and worst airports for Christmas travel this year
It should come as no surprise that the week leading up to Christmas is commonly the busiest travel week of the entire year. This in-depth analysis from Treetopia takes 2017 government and travel data to decipher which routes and airlines are the most likely to have delays and cancellations this upcoming week. Read the full article to see the best and worst airports, the best and worst days to travel, and more rankings for this year's holiday travel week.
Source: https://www.hawaiinewsnow.com/2018/12/12/best-worst-airports-christmas-travel/
Early outlook: How will the upcoming weather forecast affect your Christmas travel this year?
This article takes an early look at the weather forecast for the entire nation headed our way in the week leading up to Christmas. Besides the Northwest corner of the nation, where a series of storms will blast areas from coastal Northern California to Washington with heavy rain, high-elevation snow and win, quiet weather conditions can be expected over much of the rest of the country from Monday, Dec. 17, into Thursday, Dec. 20. Get the full analysis here.
Source: https://www.accuweather.com/en/weather-news/weather-may-cooperate-for-early-holiday-travel-much-of-next-week-perhaps-not-around-christmas/70006887
A new engine could bring back supersonic air-travel
Supersonic passenger travel used to be a reality, but in came to an end in 2003. A crash in 2000, fuel prices, and other factors contributed to the shutdown. but it could be back in the near future! Materials are lighter and stronger now, and aerodynamics and the physics of sonic booms are better understood today than in the past. As a result, several groups of aircraft engineers are dipping their toes back into the supersonic pool. Find out all you need to know about supersonic air-travel and what it could mean for the future of travel in this in-depth article.
Source: https://www.economist.com/science-and-technology/2018/12/15/a-new-engine-could-bring-back-supersonic-air-travel
The Best Months to Travel in 2019
Hipmunk published a helpful tool to calculate when you can benefit from the highest domestic flight savings in 2019. These money-saving calculations will benefit your budget when you travel in 2019. Find out why the best months to fly in 2019 will be January and September. In addition, which months should you hold off on booking travel? Which month is the most expensive overall to travel? The answers to these questions and more can be found here.
Source: https://www.forbes.com/sites/melissakravitz/2018/12/11/best-times-to-travel-in-2019/#6651c11b6976
Why DNA Tourism may be the big travel trend of 2019
DNA testing is now more accessible than ever, thanks to companies like Ancestry.com and 23andMe. With the rise of DNA testing, more people are interested in their roots and the travel industry is taking notice of this big trend. Armed with their very own DNA results, people are flocking to their ancestral homes. The travel industry is responding with guided DNA trips and other things to cater to this new niche. Read more about the emerging trend here.
Source: https://www.nbcnews.com/better/pop-culture/why-dna-travel-may-be-big-travel-trend-2019-ncna942161
The Most Googled Travel Destinations of 2018
Which travel destinations were people most interested in this year? You won't be too surprised by the top places, but you might be surprised about what people were googling about them. Included on the list are some of Europe's classics, plus tropical destinations and some of America's big cities. Read the full article for all of the top googled destinations, plus what exactly people were googling about them. For instance, Las Vegas made the list. One of the top things googled about this party city was "trip to Las Vegas horror story". For New York City, it was "trip to New York City for Christmas".
Source: https://www.cntraveler.com/gallery/most-googled-travel-destinations-of-2018
Call our office today at 402-281-3022 to book your next getaway or get started here.