13 Aug

Travel Talk Tuesday: Ban on Spanish Steps, the New Seven Wonders of the World & More

In this week's edition of Travel Talk Tuesday, we're taking a look at Rome's new laws banning tourists from sitting on the Spanish Steps, what you need to know about the Hong Kong airport cancellations and more. Read on for the full stories
New Seven Wonders of the World: See our greatest achievements
For millions of years, the Seven Wonders of the World have stayed the same. However, with the exception of the Great Pyramids of Egypt, the rest of the Wonders were nothing more than distant memories from a hazy history. For instance, the Hanging Gardens of Babylon and the Colossus of Rhodes have been long gone for centuries. The only way you can catch a glimpse of these spectacles now is online or in a text book. To address the issue, a global contest in 2007 cast more than 100 million votes for the New Seven Wonders of the World. The new ones, though very old, are still in tact and you can actually go see them for yourselves! Check out the full list here.
Source: https://www.cnn.com/travel/article/new-seven-wonders-of-the-world/index.html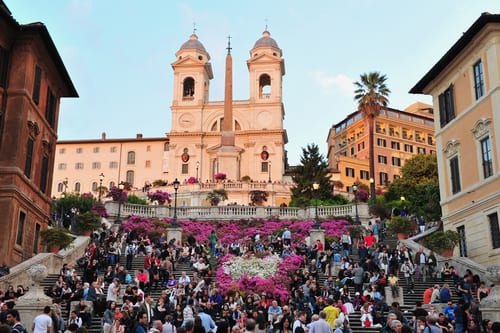 Rome enforces rules that ban tourists from sitting on Spanish Steps
Planning a trip to Spain? Tourists are disappointed that the iconic staircase known as the Spanish Steps no longer permits people to sit on them. The Spanish Steps link the Piazza di Spagna to the Piazza Trinità dei Monti. As the steps are one of Rome's beloved and most-photographed attractions, this is not great news for visitors. The staircase has even served as a backdrop for fashion shows and photo shoots. In addition, it was featured in films including 1953's Roman Holiday, starring Gregory Peck and Audrey Hepburn. "Over the years, Roman officials have tried to discourage people from sitting there for too long by banning snacking or loitering but the rules haven't been strictly enforced until now." Read more on the new laws here.
Source: https://www.lonelyplanet.com/news/2019/08/07/spanish-steps-ban/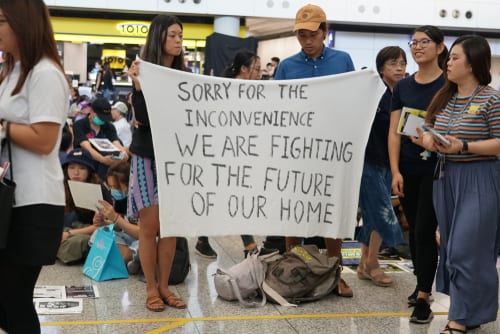 What You Need to Know About the Hong Kong International Airport Cancellations
The Honk Kong International Airport is one of the most important transportation hubs in the world. Yesterday, thousands of protesters swarmed the port and the "pro-democracy" demonstrations continue today. The tensions between police and protesters forced the airport authorities to ground all departing flights. "In a statement issued earlier in the day, the authority advised all passengers to leave the terminals, saying that operations have been seriously disrupted." Head to the New York Times for everything travelers need to know if they are traveling to or from Hong Kong any time soon.
Source: https://www.nytimes.com/2019/08/12/travel/hong-kong-airport-flight-cancellations.html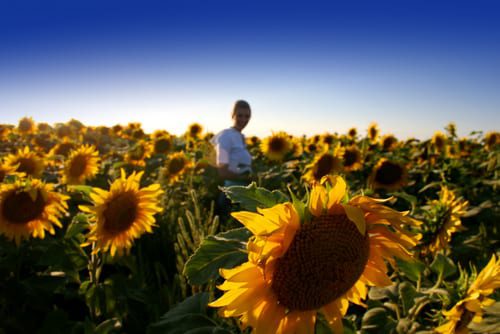 Where to Find the Most Vibrant Sunflower Bloom in the Country
A "transitory super bloom" of sunflowers in California this past spring flooded Instagram feeds. However, tourists plucking the petals caused and outright frenzy and caused the beauty to be short lived. However, if you missed your chance to attend one of nature's most colorful shows, and the other spring blooms across the country, there's a later cascade of colorful crops to make up for it: a surge of sunflower fields blanketing North Dakota. The best times to witness the flowers in North Dakota is right now! August is generally peak growing season for the gold-and-yellow spectacle. You can catch a glimpse, or an Instagram opportunity, all over the state from Bismarck to Lakota. Read more at Travel + Leisure.
Source: https://www.travelandleisure.com/trip-ideas/nature-travel/north-dakota-sunflower-bloom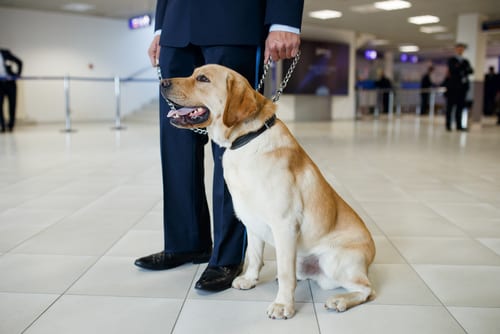 New guidance on travel with service animals is a step forward, but more can be done
"Passengers, crews and legitimate service animals are all negatively impacted by animals that are not trained for service or for the stresses of travel." However, Secretary of Transportation Elaine Chao is working to protect the rights of airline customers and traveling trained service animals. "This action by Secretary Chao and the Department of Transportation (DOT) will help airlines provide a better and more enjoyable journey for all passengers." Read more here.
Source: https://thehill.com/blogs/congress-blog/politics/457167-new-guidance-on-travel-with-service-animals-is-a-step-forward
Call us today in order to book your next dream getaway. You can reach us at 402-390-9291.