22 Mar

Travel Talk: Best Places for Spring Travel 2019, How "Blockchain" will Make International Travel Easier & More

In this week's Travel Talk segment, we've rounded up all of the best travel news stories around the web including the best international travel destinations for spring, how traveling internationally could get easier with something known as "Blockchain", and more. Read on for the full stories!
Blockchain: a possible game-changer for international travel
Firstly, if you've ever planned a multi-national trip or international travel to more than one country at a time, you understand the stress! Every country has a different set of regulations governing visas, they're usually complex, and failure to understand and comply with them means you'll be blocked from entering your country of destination at the airport. Find out how something that was originally developed to support Bitcoin could help ease the stress of international travel. Read the full article on "Blockchain" and find out what it is in this article from CIO.
Source: https://www.cio.com/article/3378196/blockchain-game-changer-for-international-travel.html
19 Best places to travel for Spring 2019
Secondly, these international travel destinations should be high on your list to visit for Spring 2019. Never-before-considered spring break destinations are gaining popularity thanks to the world's low-cost air carriers (looking at you Southwest!), burgeoning tourist development budgets and even Instagram. Think destinations like the Aegean Islands in Greece are too far away or too expensive? Think again! Of course, old favorites like Cancun, Mexico and the Grand Canyon in Arizona made the list. But so do unique destinations like Keukenhof Gardens in Holland. Read the full list and start planning your spring getaway here!
Source: https://www.cnn.com/travel/article/spring-travel-19-places/index.html
'Big Bang Theory' star Kaley Cuoco debuts as host of new travel series dedicated to lowering CO2 emissions
You probably know former Lincoln, Nebraska resident Kaley Cuoco from popular shows like 'Big Bang Theory' and the classic '8 Simple Rules for Dating My Teenage Daughter' (am I showing my age here?!). But now you can catch her in a new travel series dedicated to lowering CO2 emissions. In the YouTube series titled 'The Great Travel Hack", 33-year-old Cuoco pits two teams against each other in a bid to travel to a predetermined destination while leaving behind the lowest possible carbon footprint. Want to learn more? Check out the full article and watch Season 1, Episode 1 of this unique series here.
Source: https://www.foxnews.com/entertainment/big-bang-theory-star-kaley-cuoco-debuts-as-host-of-new-travel-series-dedicated-to-lowering-co2-emissions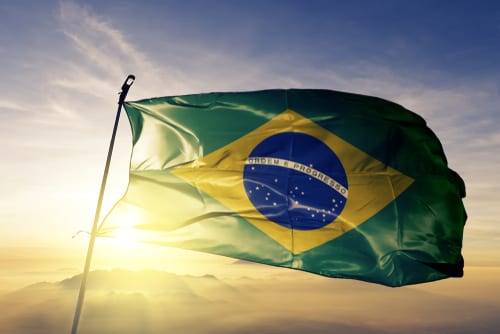 U.S. citizens can travel to Brazil without the red tape of a visa, starting June 17
Traveling to Brazil used to require U.S. citizens to pay $44.24 for a visa. Starting June 17, this will change! Brazilian government officials announced earlier this week that citizens of the United States, Australia, Japan and Canada will no longer need a visa to enter their country. Visitors will be able to stay in the country for 90 days from the date of their first entry. In addition, they can request an extension to 180 days within a 12-month period. Time to start packing! Read more about Brazil's and how it has started easing its visa policy in recent years here.
Source: https://www.washingtonpost.com/lifestyle/travel/us-travelers-no-longer-need-a-visa-to-visit-brazil/2019/03/21/b5e9991a-4a81-11e9-b79a-961983b7e0cd_story.html?noredirect=on&utm_term=.2eea4e893471
Find out how far in advance you should book your flights in 2019
Finally, if you travel often, you know that flight prices can fluctuate greatly from day to day. While there is no fool-proof way to ensure you get the absolute best price, this article from Travel + Leisure can help you score a deal. The article dives into CheapAir.com's annual airfare study on the best times to book flights in 2019. This study is based on 917 million airfares from 2018. CheapAir.com CEO Jeff Klee saw that many travelers felt like airfares were volatile and random, which prompted the study.
In conclusion, the study found that 76 days before a trip is the best time to book domestic flights. If you are traveling internationally and want to find out how far in advance to book your flight, that can be a bit tricky and depends on which country you plan to visit and what time of year you want to go.
Source: https://www.travelandleisure.com/travel-tips/when-to-book-flights-to-save
Call us at 402-390-9291 to book your next getaway. In addition, you can get started here.