18 Nov

Travel Talk: More Holiday Travel Tips, Gift Ideas for the Traveler in Your Life, & More.

Holiday travel season is upon us! Prepare for the chaos and excitement with these travel news stories and tips from around the web this week.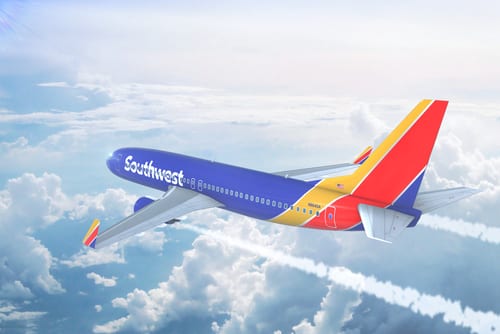 Southwest announces flights to San Diego and Nashville as Omaha nears another traffic record
Get to the West Coast or Music City directly from Omaha! Starting soon, Southwest will begin offering a daily nonstop flight from Omaha to San Diego. They will also begin a once-weekly nonstop flight between Omaha and Nashville (seasonal). Southwest has more than doubled its number of nonstop destinations from Omaha in the past five years. These additional flights are a testament to the passenger demand in Omaha. In fact, 2017 was Eppley's busiest-ever year. Read on here.
Source: https://www.omaha.com/money/southwest-announces-flights-to-san-diego-and-nashville-as-omaha/article_207c2077-be75-54fa-9a2a-ee2e9a5f3335.html
How to avoid these common holiday travel missteps
Some of these words of advice may be too little, too late for Thanksgiving travel – like "don't wait too long to book" – but you can take these into account when planning your Christmas travels. You may also want to read up on the section regarding traveling on the wrong day before you book your December flights. For Thanksgiving, be sure to leave for the airport with extra time in case of a hectic airport situation due to holiday travel. Another hot tip? Consider travel insurance! That way, no matter what our travel day throws at you, you will feel safe and secure.
Source: https://www.washingtonpost.com/lifestyle/travel/dont-make-these-common-holiday-travel-mistakes/2018/11/15/40327182-e443-11e8-b759-3d88a5ce9e19_story.html?noredirect=on&utm_term=.ccd15200f5c0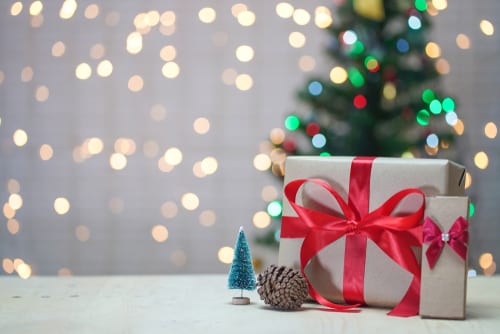 7 Reasons to give the gift of travel this holiday season
Let's face it, most of us don't need more things, we need more connections; more memories that stitch us together, now and long after now ends. When you are crafting your gift list this holiday season, take note that often the most memorable gifts won't fit underneath your tree. Making memories together through the gift of travel offers a lifetime of giving and some real moments of magic together. The best way to give the gift of travel? With our holiday gift cards, now available in any dollar amount!
Source: https://www.ksl.com/article/46425897/7-reasons-travel-is-the-best-gift
The best gifts for the adventurous traveler in your life
Packing light may be important in some situations, but there are still some items no traveler should be living – let alone traveling – without! This travel expert lets us peak inside her "getaway bag" which is filled with items that would make any flight, train ride, or hotel stay feel just a bit more comfortable. These items will help you feel relaxed in a new place, and will make your life easier without making your suitcase too much heavier.
Source: https://www.thedailybeast.com/travel-gifts-that-will-make-even-your-most-adventurous-friend-happy
Experience Africa's first high-speed train in a journey across Morocco
France's famous TGV trains will soon connect the coastal city of Tangiers with Morocco's economic capital, Casablanca. The trains, capable of traveling up to 200 mph, will cut current journey times in half. It currently takes about four hours and 45 minutes to travel the 215-mile distance from Tangiers to Casablanca via Rabat. The high-speed train will make it possible in two hours and 10 minutes, according to local news.
Source: https://www.travelandleisure.com/travel-news/morocco-high-speed-train-first-in-africa
Traveling with your furry friend this holiday season? Check out these travel safety tips.
The holidays are the most hectic for travelers. Airports are packed, traffic is heavier and leaving early is a necessity in order to get to your destination on time. Adding a pet to this can make traveling even more difficult. But if boarding your pet isn't an option, finding a pet sitter is difficult or you just want to keep your animal close this holiday season, there are ways to make it happen more safely. This article is a great start for planning your pooches holiday getaway!
Source: https://www.yahoo.com/lifestyle/7-tips-help-travel-safely-dog-cat-holiday-season-230239959.html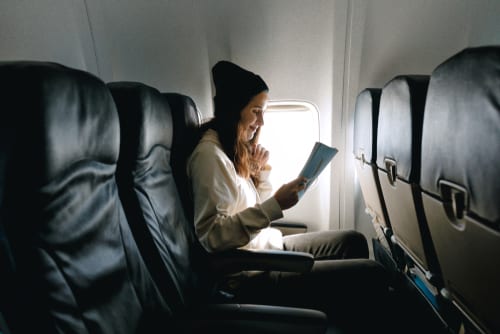 Anxiety-eliminating products for smooth traveling
Many people suffer from anxiety, and two big anxiety triggers include traveling and holidays. Put that together and it can lead to a stressful situation! Pack some of these helpful products for your holiday travel season. They ensure that you'll be able to keep calm, no matter what crowded train or thin-walled hotel room you find yourself in.
Source: https://www.mindbodygreen.com/articles/what-to-buy-for-travel-anxiety
Call us today in order to book your next getaway at 402-281-3022.