11 Apr

Travel Talk: Latest Travel Tech Updates, the Best Train Trips in America & more

In this week's edition of our travel talk segment, we're showcasing the top updates in travel tech news, the best train trips in America, and Obama's top bucket list destinations. Plus, what our former President has to say on the importance of travel. Read all of the top travel news stories we've rounded up from the week below!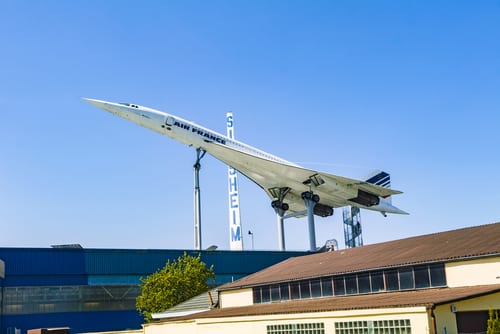 The latest travel tech trend: Supersonic Travel
Half a century ago, the possibilities of air travel tech seemed limitless. This includes supersonic travel. If you remember, Boeing's 747 "Concorde" became the first supersonic jet in existence. This was back in 1969! Since then, the Concorde models have been confined to museums. This is due to unsustainable operating costs. In addition, rivals in this old tech trend were scrapped due to tech challenges and lack of overall demand. However, supersonic travel could once again become a reality with a batch of new passenger-carrying aircraft models. They are currently in the later stages of development. Read more on this incredible breakthrough in travel tech in this article from CNN.
Source: https://www.cnn.com/travel/article/supersonic-travel/index.html
Travel tech: cruising with this gadget can make for much smoother sailing
USA Today takes a closer look at the small, laser-etched aluminum disc dubbed the OceanMedallion. The article explains how this breakthrough in travel tech has completely fixed the issue of long lines. Currently, this technology is only being used for Caribbean Cruise lines. Carnival Coporation's Chief Experience and Innovation Officer, John Padgett, explains how this could get rid of lines at airports, car rentals, restaurants, and more. If you are familiar with Disney's MagicBand, you may understand this particular travel tech invention. It works in almost the same way as Disney's product. Read more about OceanMedallion at the link below.
Source: https://www.usatoday.com/story/tech/columnist/2019/04/09/travel-tech-could-make-your-vacation-cruise-whole-lot-easier/3382323002/
The best train trips to take across America
A unique romantic adventure is closer than you may think! You won't have to leave the United States for a gorgeous train trip. Plus, you'll get to avoid the hustle of an airport or crowded highway. This list includes Travel + Leisure's favorite train trips in America. They were picked based on the views, of course, but other factors also played a role. These best train trips offer historic train stations to stop in, roomy seats, dining cars, and more. You'll never want to travel by air, car, or boat again after reading this list! From the Napa Valley Wine Train to The Grand Canyon Railway, this list has something for every traveler and every region.
Source: https://www.travelandleisure.com/trip-ideas/bus-train/train-travel-usa
President Obama's top bucket list destinations + his take on the importance of travel in our lives
Wondering what our former President Barrack Obama has been up to since he left office? Mostly, he;s been ticking off destinations on his travel bucket list. From Bali to Richard Branson's private island, read everywhere Obama has visited in the last 3 years, plus everywhere he plans to go in the near future. In addition to Obama's travel bucket list, find out why he is an ardent believer in the power of travel. Most notably, he thinks travel has the power to broaden people's worldviews and break down geopolitical barriers. Travel + Leisure sat down with the former Mr. President to discuss all of this in a candid interview.
Source: https://www.travelandleisure.com/travel-news/president-obama-on-travel
The latest in air travel tech: airplane cargo bunk beds that could make travel more comfortable
Airbus partnered up with cabin interior designers Safran to dvelop a new low-cost system that includes airplane cargo bunk beds. In fact, this travel tech invention got the companies the 2018 Crystal Cabin Awards. Their award was in the "Cabin Concept" category for the Lower Deck Pax Experience Modules. To see photos of the cargo bunk beds, head to this article on Tom's Guide.
Source: https://www.tomsguide.com/us/airbus-crystal-cabin-lower-deck-pax,news-29823.html
5 Travel struggles Millennials deal with that'll make you laugh – but you may want to take them seriously
You might laugh at the top 5 travel struggles according to Millennials. However, if you're of a Millennial-hating generation, you may actually want to take these woes more seriously. We think you can probably relate to them if you can get over your light age-ism. For instance, do you have too many places on your bucket list? Same with us Milleinnials! Check out all of the struggles on Tom's Guide, whether you agree with them or laugh at them!
Source: https://www.tomsguide.com/us/airbus-crystal-cabin-lower-deck-pax,news-29823.html