17 May

Travel Talk – The Royal Wedding Special Edition

The highly anticipated royal wedding between Prince Harry and Meghan Markle is just two days away, taking place Saturday, May 19th. With much drama surrounding Meghan's family members recently, plus the usual hubbub leading up to any wedding ceremony, it has become difficult to keep up with these two soon-to-be-newlyweds! We break down the latest news and details on the upcoming big day, below.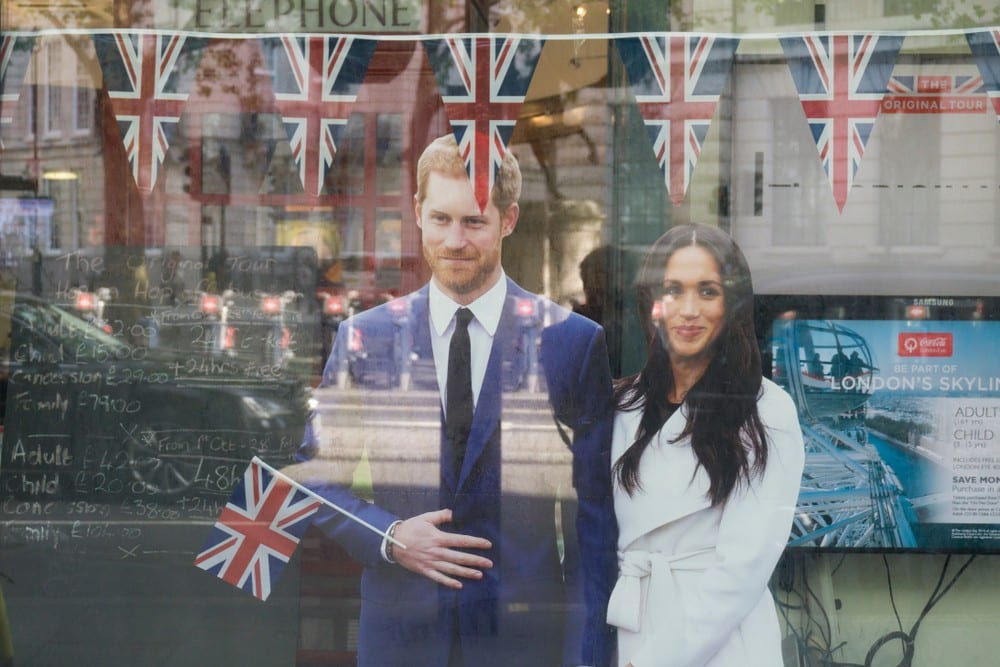 Meghan Markle issues a statement that her father will not be attending her wedding.
Meghan Markle made this statement just days after a report came out that Thomas Markle would not be walking her down the aisle as planned. This information surfaced amid reports that Mr. Markle suffered a heart attack earlier this week, in addition to the staged photo scandal he was involved in. The staged photos depicted Mr. Markle looking at various photos of his daughter and Prince Harry online, flipping through books on the United Kingdom, etc.  Markle's mother Doria is still expected to attend the royal wedding, where she will meet the royal family and the Queen for the very first time. Get the full details here.
Source: http://time.com/5278568/thomas-markle-wedding/
Who will design Meghan Markle's wedding dress?
Find out which designer Hayley Paige, Ines Di Santo, Justin Alexander, and Eve of Milady predict Meghan will be wearing down the aisle this Saturday! Rumors have been circulating about the chosen designer since Prince Harry popped the question. Nothing is certain and royal fans most likely won't find out until the big moment when Meghan enters St George's Chapel on May 19.
Source: https://www.brides.com/gallery/meghan-markle-wedding-dress-predictions
Who is and isn't invited to the Royal Wedding
One thing we know: there won't be as many wedding guests as Prince William and Kate Middleton's 2011 ceremony. The wedding invitation went out to 600 people earlier this spring. Rumors have it that many members of Meghan's family did not receive an invite, but nothing is certain. Read everything else we know here.
Source: https://www.thesun.co.uk/news/5220384/royal-wedding-guest-list-invited-meghan-markle-prince-harry/
How to watch the Royal Wedding
You can tune into the Royal Wedding this Saturday at noon London time (6 AM Central). Join the tens of millions of Americans expected to wake up early for the spectacle! Most major American network and cable news channels will be broadcasting the ceremony live, and you can also stream it through many websites, including the New York Times. Read all of the details here.
Source: https://www.nytimes.com/2018/05/16/watching/royal-wedding-how-to-watch.html
How much does a Royal Wedding cost, and who foots the bill?
CNN Money predicts that the Royal Wedding could easily cost over $1.4 million, not including the security costs. In addition, the costs for a ceremonial escort and procession by the British Armed Forces will also raise the bill. It's a sensitive issue regarding who foots the bill, because taxpayers in the UK will ultimately bear most of the cost, specifically for these extra security costs. Read on here.
Source: http://money.cnn.com/2018/05/17/pf/royal-wedding-cost-who-pays-queen-prince-charles/index.html
Still can't get enough of the royals? Check out this E! News article that breaks down the royal wedding from A-Z, and don't miss the royal wedding live tomorrow morning 6 AM Central time.
Call us today to book your London getaway with one of our Europe specialists! 402-281-3022.